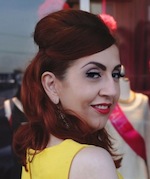 Known for the iconic wrap dress of the '70s that made her a household name, Diane von Furstenberg is a legendary designer who has been turning out lines of gorgeous, colorful, flowing prints for several decades. The Belgian-born designer established herself not only as a fashion icon but became a strong supporter of women's empowerment through the years. She's a cancer survivor and the daughter of a Holocaust survivor, proving she herself is pretty tough stock.
When I heard Diane would be in LA this week, I had to figure out a way to go see her. So after a long day at work, I braved the traffic for the drive across the city to attend her book signing at her new store in Santa Monica.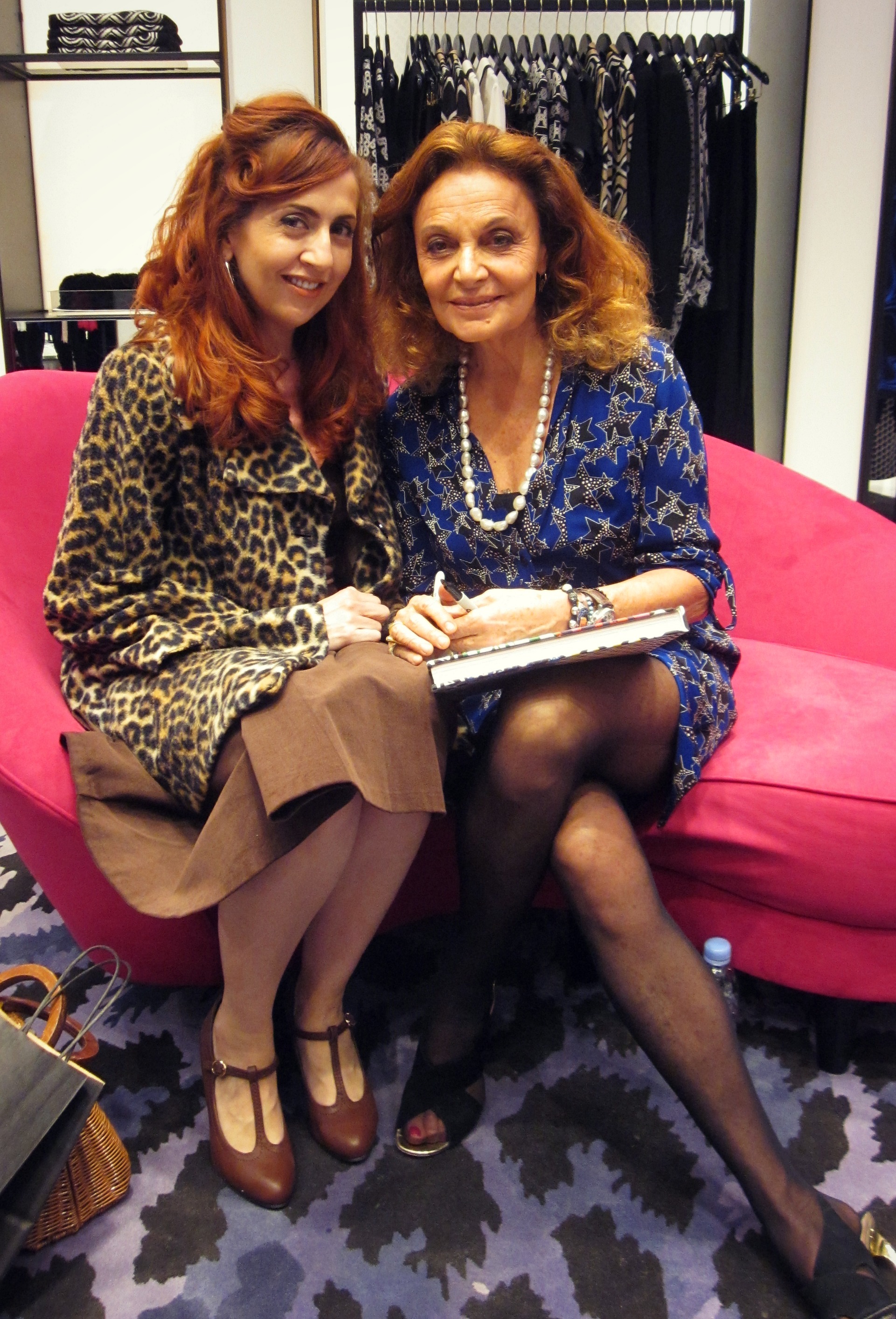 Diane's been on my mind a lot lately, I recently purchased her new memoir*, "The Woman I Wanted To Be" on audio book and I've been watching her new reality show, "House of DVF" on E! Entertainment. She is such a strong, stylish woman, I can't help but be drawn to her like the many others who showed up to meet her at the book signing.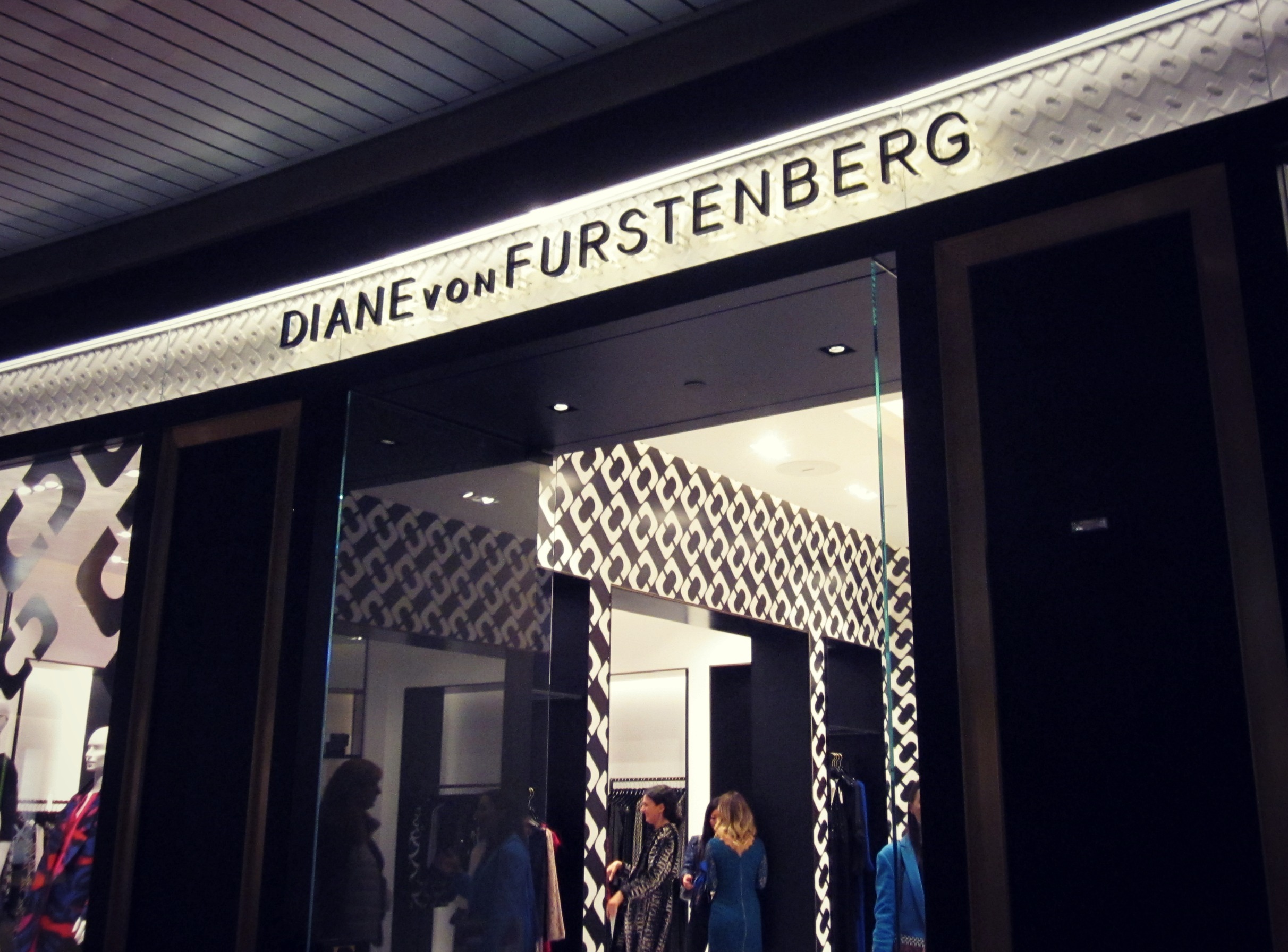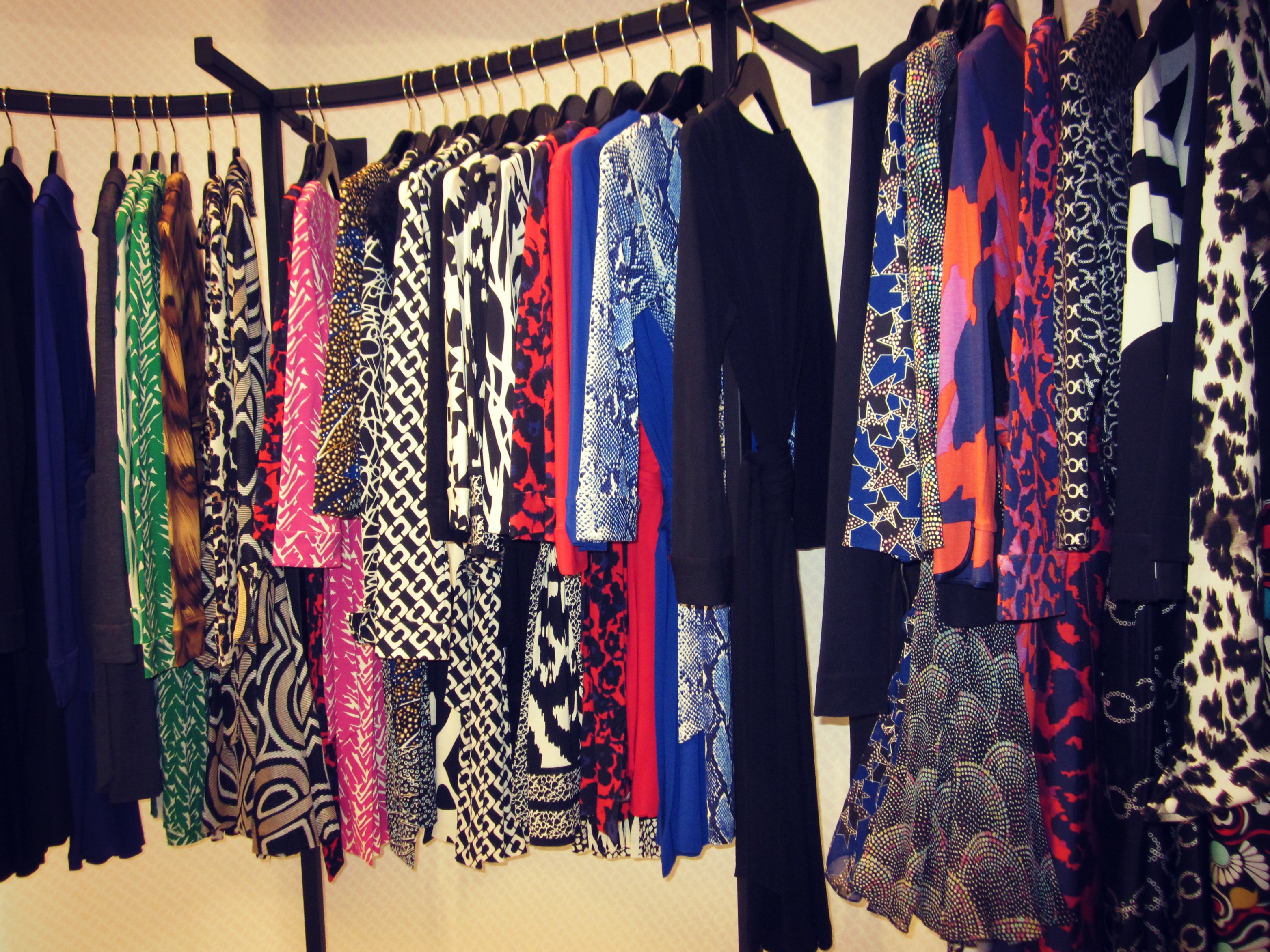 The new DVF store just opened in Santa Monica this month and it is like walking into a fashion candy store – with all of Diane's trademark pop art-style splashes of color, metallics and prints inspired by nature and pure glamour – leaves, flowers, stars, animal prints, kisses. And while she is known for the wrap dress, she does so much more – accessories from iPad cases to scarves and shoes. I only wish I could afford them!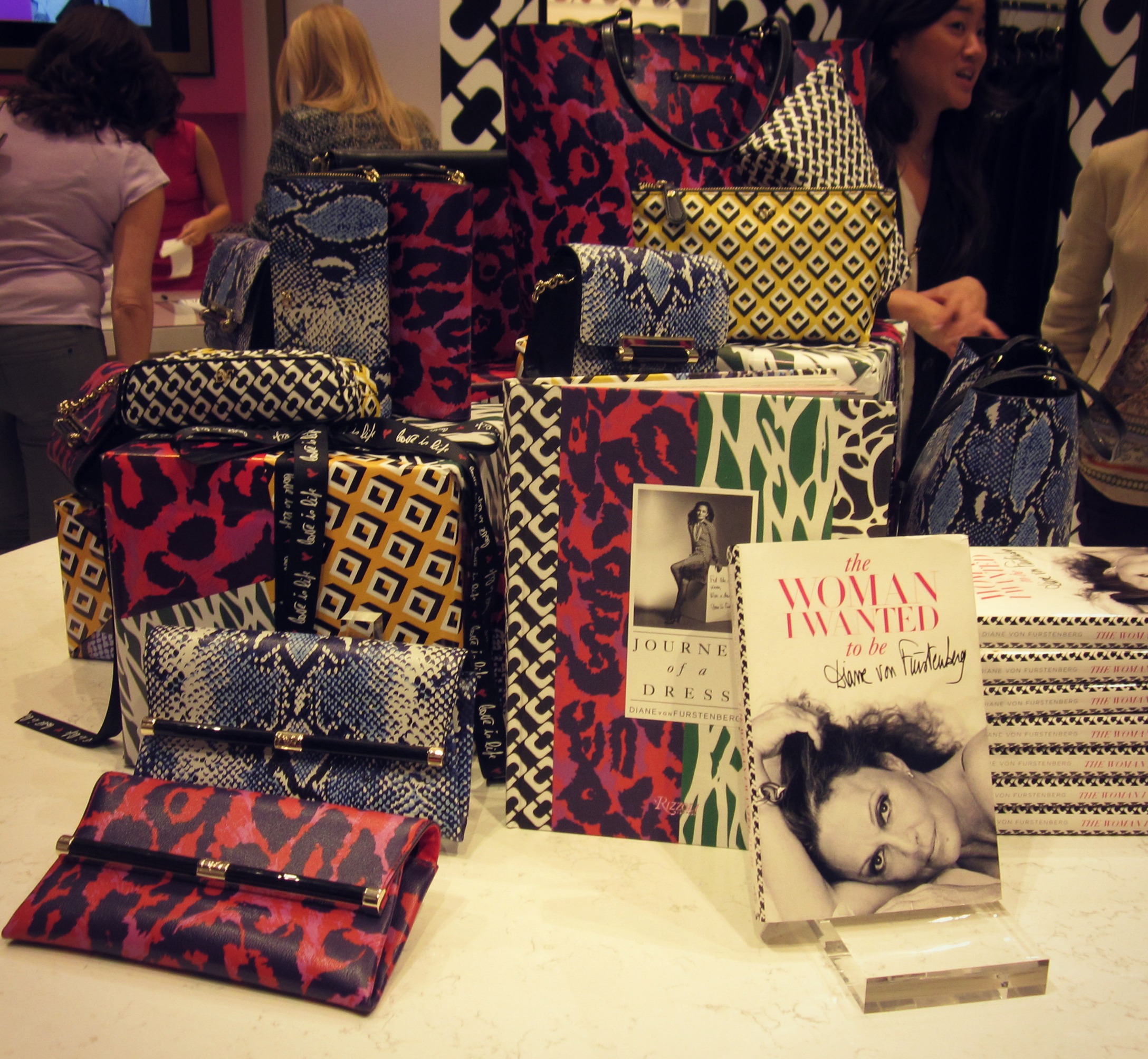 I did splurge to purchase the large, limited-edition table top book* "DVF: Journey of a Dress" to have her sign it and because I loved the exhibit in LA earlier this year (See Disco K.'s special report about it HERE.)
As I sat down with her on the hot pink couch in the boutique, I couldn't help but be a bit star-struck. I've been lucky enough to meet a lot of celebrities since living in LA and working as an entertainment journalist, but Diane is mega, and she holds a special spot in my heart for reasons I shared with her during our brief chat.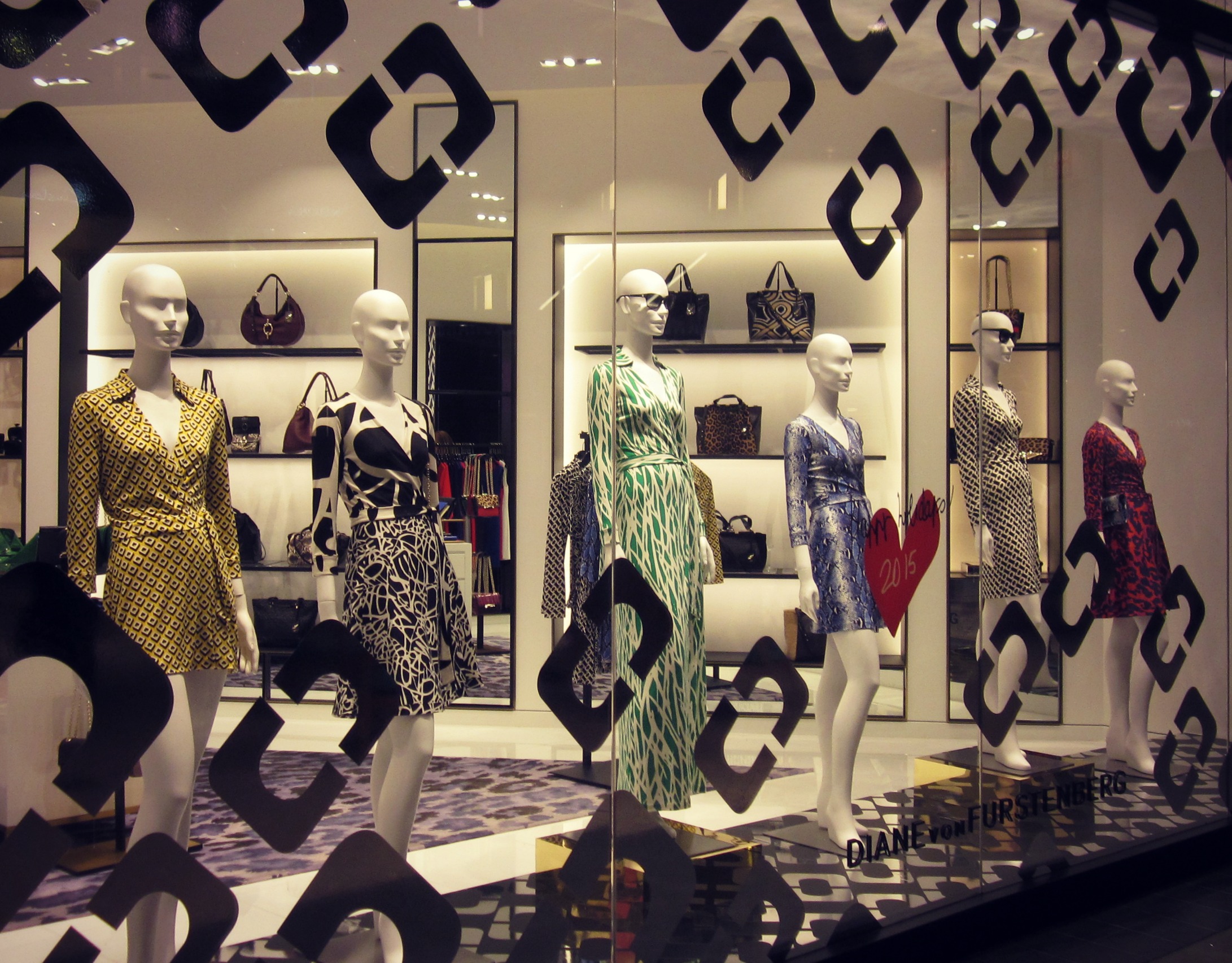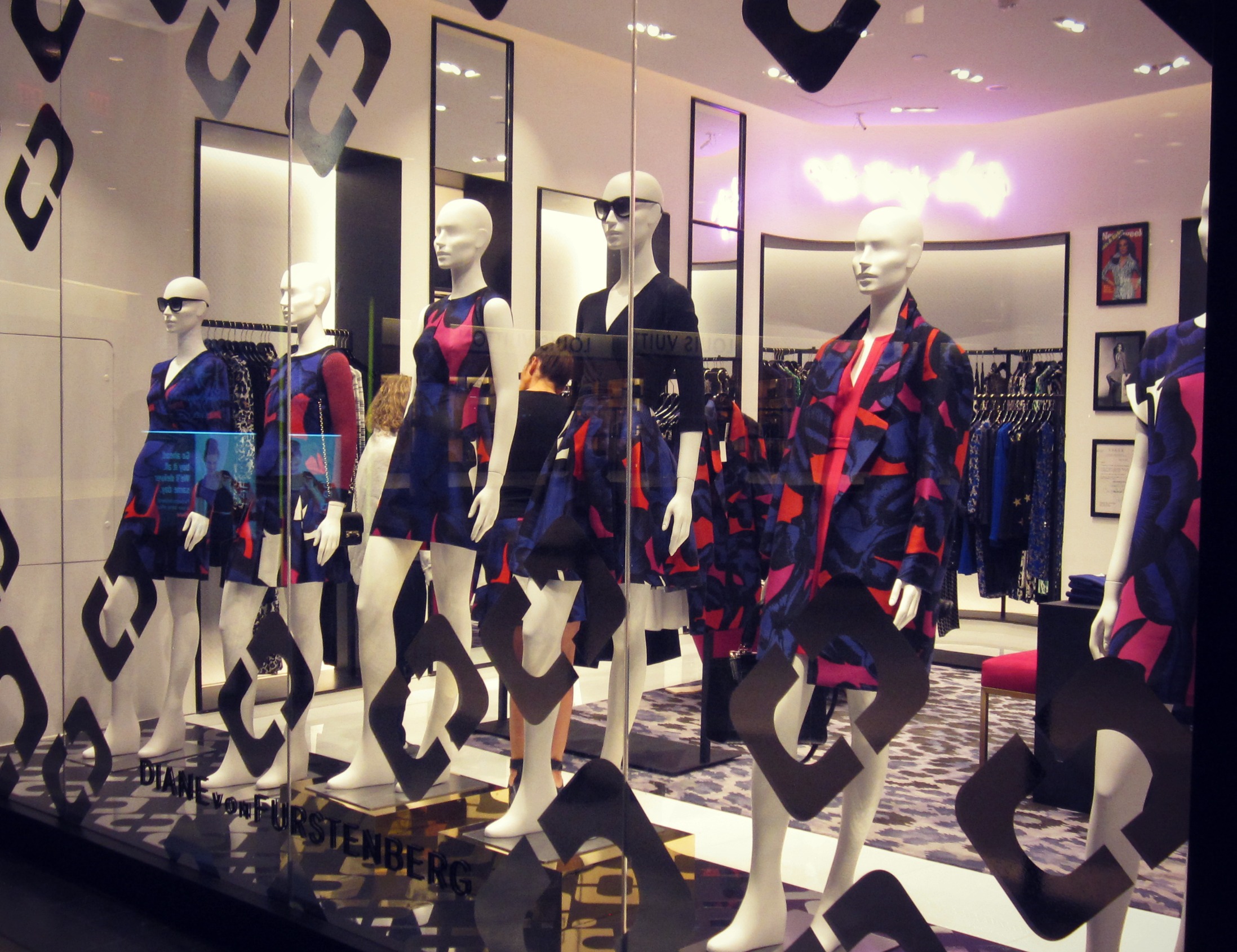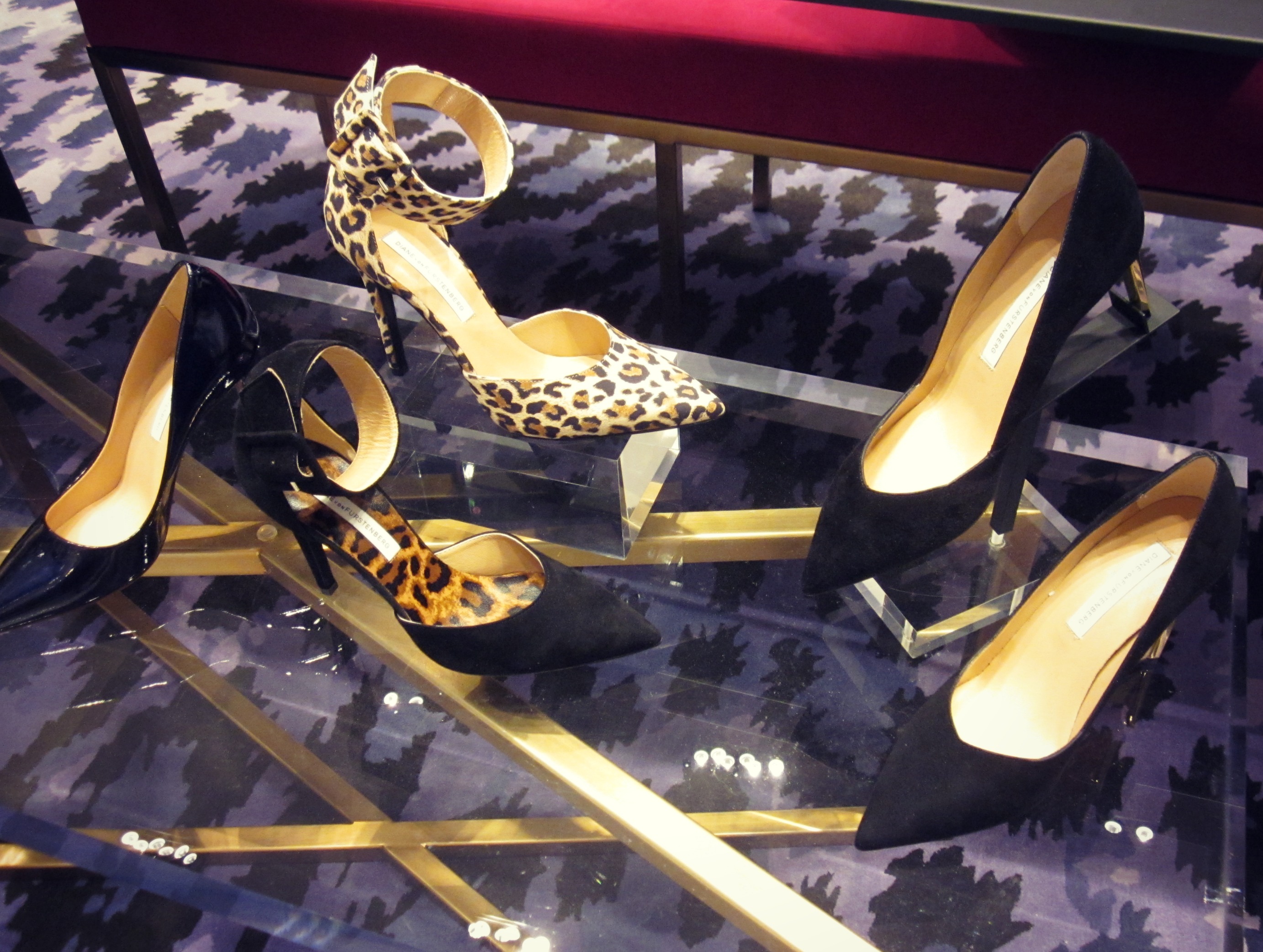 Post meeting, I strolled around the store looking at her beautiful clothes and headed back to my car to listen to Diane's fabulously-accented voice reading her memoir to me on the drive home. I'm on the last chapter and wishing there was more, but she's left me inspired in so many ways. As I work towards the goals I have for myself, I think, 'What would Diane do?'
"Be the woman you want to be," I would hear her say.
Thank you Diane for being a role model, an inspiration, a girl's girl and a creator of fabulous fashions!
Diane Von Furstenberg (DVF) Santa Monica is located at 395 Santa Monica Blvd, Santa Monica, CA 90401
Fashion forward,
Kastle
See disclosure.
Tags:
books
,
Diane Von Furstenberg
,
DVF
,
Kastle Waserman
,
Memoir
,
Stiletto City