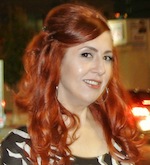 I discovered yet another exciting area of Los Angeles this past weekend as I set out to support Small Business Saturday, or in this case "Caturday," as Giant Robot and the gallery annex GR2 next door, featured a collection of writers and illustrators who prominently feature cats in their work.
Giant Robot has been a long-standing destination for Japanese toys, comics, books, art prints and novelties on the once desolate Sawtelle Boulevard in West LA. I was surprised to find the area has erupted in the past year as a street full of shops and restaurants. Known as Little Osaka, for catering to local Japanese-American residents and being to the west of (and rivaling) downtown's Little Tokyo, it was quite the hot spot on this clear Saturday night with locals out in search of unique gifts, some karaoke or a taste for the boba tea, Korean tofu, traditional Japanese ramen or BBQ.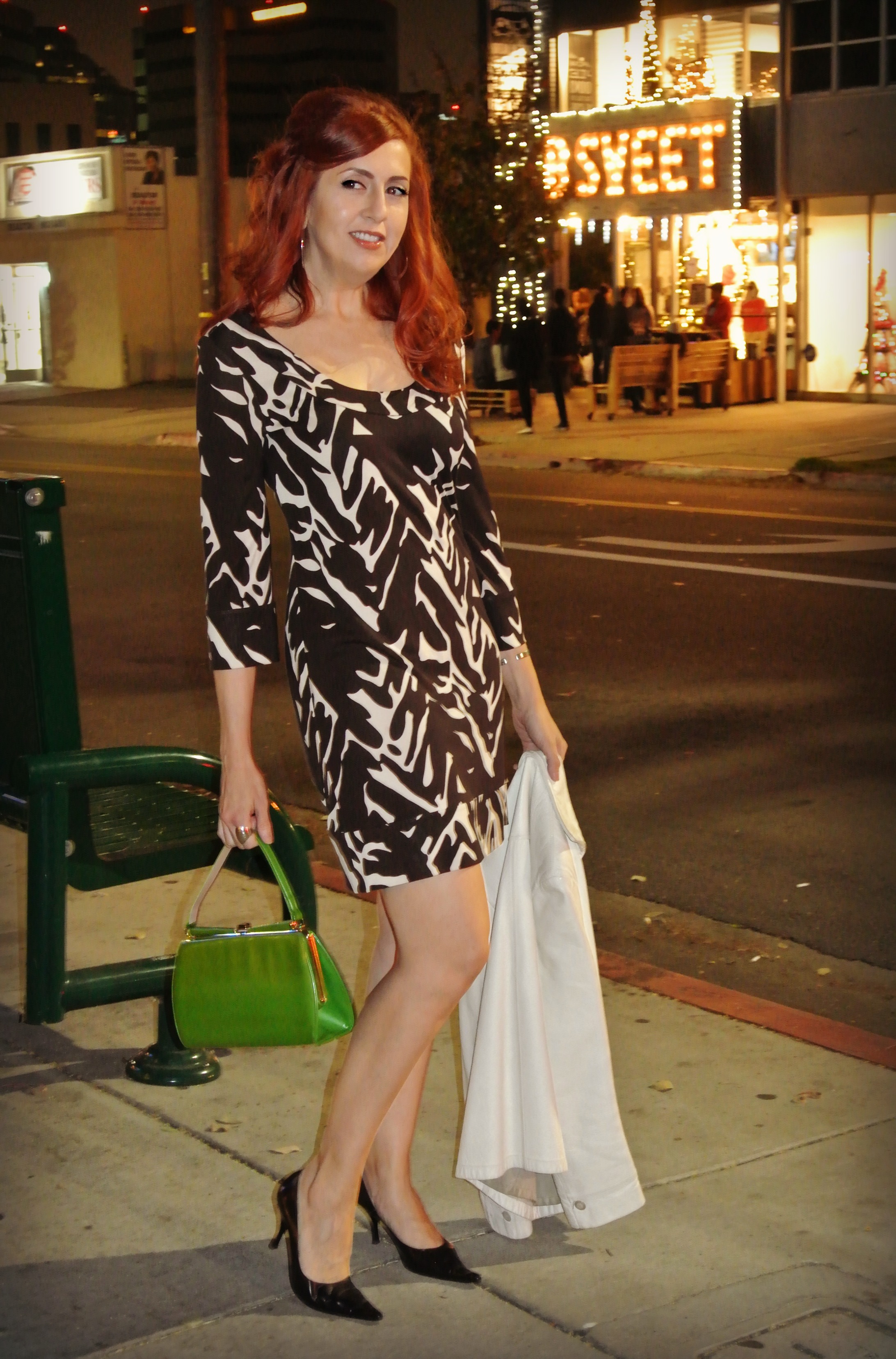 It was the perfect night to show off my first Diane von Furstenberg DVF dress. I finally scored one at a price I could afford on eBay and learned why everyone has talked about her silky jersey fabrics. It just fell so nicely around my body the minute I put it on and I just love the bold print. It made me realize why the brand claims to be for the girl who is "effortless, sexy and on the go." I was so happy to finally be able to wear one of DVF's designs after meeting her a couple of weeks ago. [See the report here.]
Inside GR2, authors Mari Naomi, Zoe Ruiz, Yumi Sakugawa and Jen Wang read from their books under a slideshow of some of their illustrations. I have the say Mari Naomi's reading had me laughing the hardest with her witty writing and animated presence. I was also especially excited about the refreshments served – Hello Kitty Lotte Pies – meow!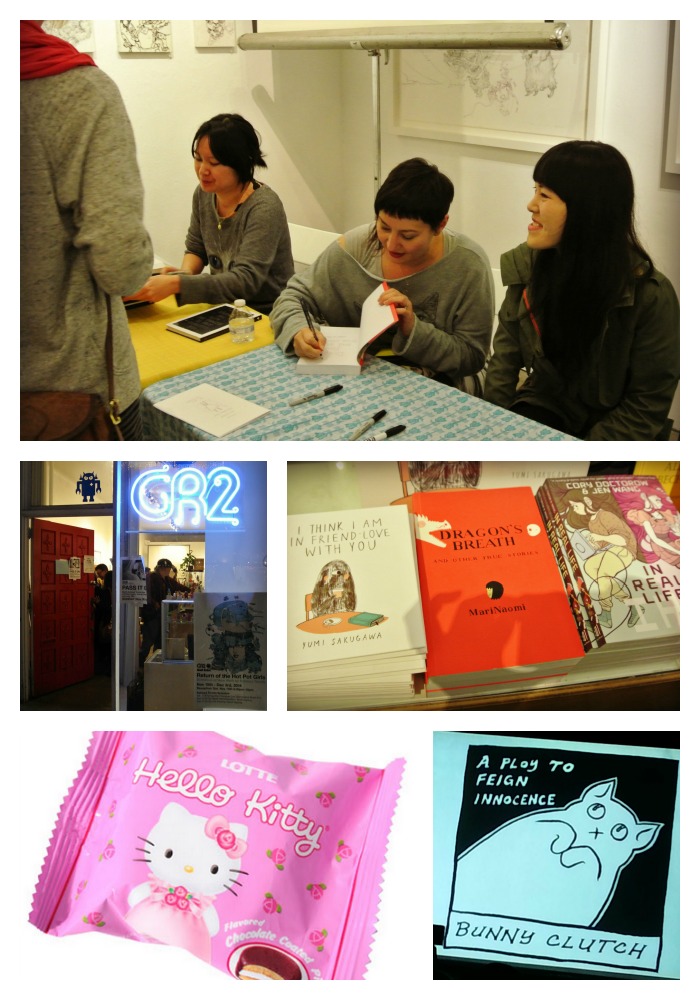 After the reading, we strolled the bustling district in search of a good place for dinner and ended up at Hide Sushi for some super fresh and very affordable rolls. I highly recommend the yellowtail roll. Yum!
The best thing about this new lively area of Los Angeles is an opportunity to take a walk before and after dinner, and do some people watching, window shopping – and maybe show off a new DFV dress!
Little Osaka is located just north of the intersection of Sawtelle and Olympic in West Los Angeles.
Go fashionable or go home,
Kastle

Follow my blog with Bloglovin
Tags:
books
,
Diane Von Furstenberg
,
DVF
,
Fashion
,
Gian Robot
,
Kastle Waserman
,
Little Osaka
,
Sawtelle Blvd. Los Angeles
,
Stiletto City