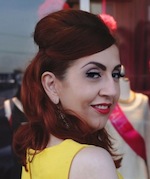 It's finally FALL – my favorite season! It means the weather is turning cooler, pumpkin-flavored treats are everywhere, the holidays are coming and best of all, FALL FASHION!
Living in Southern California, I sadly miss out on the turning of the leaves and summer heat lingers clear through October. But I'm making my wish list of snuggly clothes to wear when we get our mere few weeks of chill in the air – and I ALWAYS take a fall birthday vacation to a place with cooler weather (another reason I love this time of year!)
Here are some of my top picks for stylish fall fashion, click the images to shop*:
Shoes are scarves are the best ways to start bringing fall into your wardrobe, even if the weather hasn't quite turned cold yet. This year, I can't get enough of little oxford style "shooties" – more than a shoe, not quite a boot.
Fall means cooler weather but not quite cold yet, so light sweaters hit just the right note. I'm really picky about sweaters – they have to be soft and they have to be a little sexy or edgy because I don't want to lose my shape or sense of style just to keep warm.
This season I can already tell will be all about leggings. There are so many prints to choose from and classic black goes with everything. I'm also loving some of the slimming designs I've seen coming out and black leggings with a little detail like a tuxedo stripe or this tough-looking scuba style pair.
Now for me, I don't like wearing leggings as pants – there's just too much butt out there for my liking. Tunics and long sweaters feel frumpy, so I like to just add a little mini skirt for coverage and then wear my regular tops, like these simple designs.
Enjoy the fall,
Kastle
See *disclosure
I am not affiliated with or sponsored by any advertisements shown below. They are placed by WordPress.
Tags:
fall fashion
,
leggings
,
mini skirts
,
oxford shoes
,
scarves
,
shooties
,
sweaters