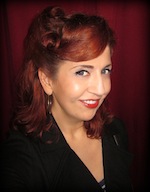 There couldn't be a more glamorous way to spend a summer evening than recreating a night in the French Riviera in the 1960s. I was modeling as part of a fashion show for Clever Vintage Clothing and LA Wine Tasting's Mingling Soiree series. On the agenda was a collection of to-die-for '60s vintage fashions, great drinks and entertainment by French-born singer Adele Jacques performing French pop with her group Paris Loves LA, all poolside at the Luxe Hotel in Bel Air. It really felt like we had been transported for a night to elegant and carefree St. Tropez.
Backstage in the Clever Vintage dressing room, there it was a girl bomb of makeup, hairspray, false eyelashes, bauble jewelry and shoes everywhere as we got dressed in the exquisite collection curated by Dave Temple and Sabino Gutierrez. I had my hair done earlier in the afternoon by stylist Tony Medina of His Vintage Touch in a giant swirl of a beehive that went perfectly with my outfits for the night. See the photo on Instagram!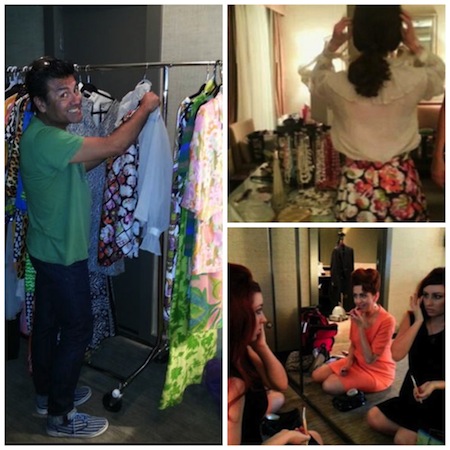 My daywear outfit was a melon-colored, mod, A-line dress with scoop neck and side pockets. My evening outfit was a stunning  paisley jumpsuit with harem paints, bead-trimmed tie belt and beaded neckline that was part of the Malcolm Starr "Home Collection" of the '60s when people threw fabulous cocktail parties in their stylish living rooms.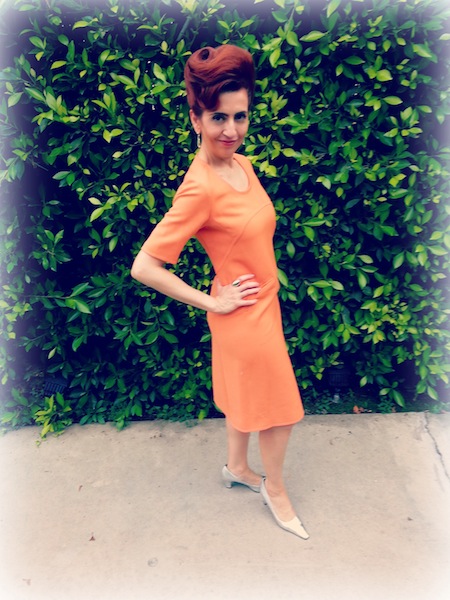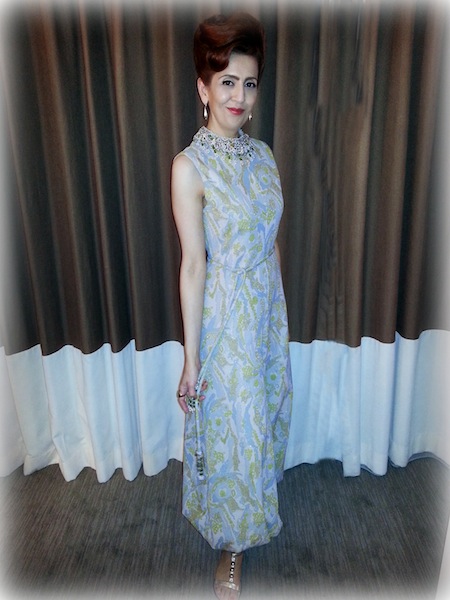 Our runway was along the pool and the fashions could not have had a more pecfect setting. There were many French people, dressed up in '60s inspired cocktail attire. The audience cheered for each model that passed and we smiled for a sea of phone cameras.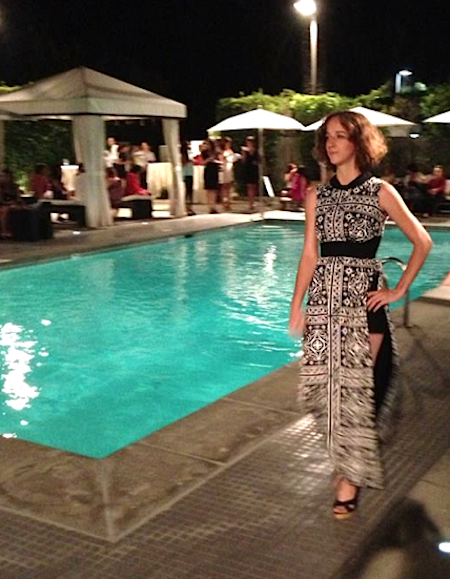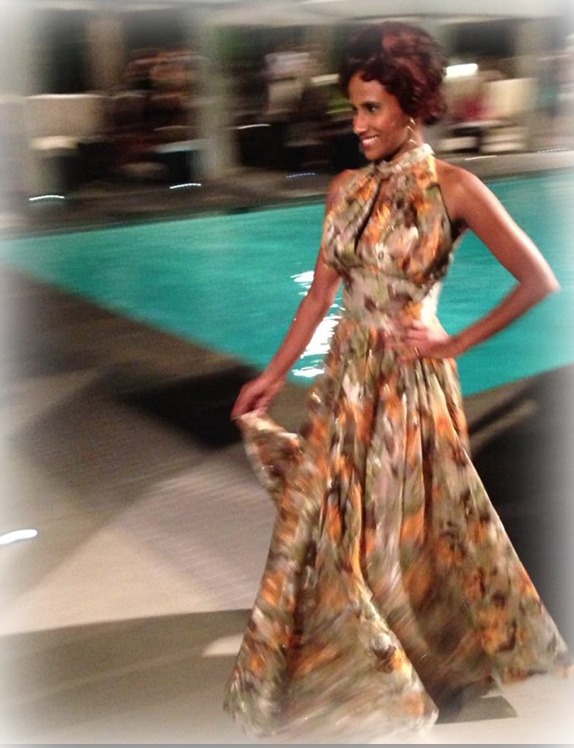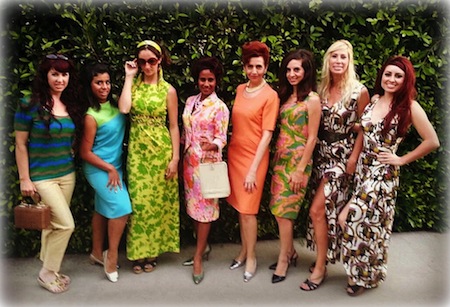 After each run we got to mingle with the audience and answer questions about our outfits. I had a hard time keeping my feet still because the music by DJ Marlon Fuentes was a mix of '60s pop, dance music and garage rock. I just wanted to hit the makeshift poolside dancefloor and shake and shimmy all night long! And I got to get a peek at Adele Jacques' performance, which I adored. She embodied the endearing sexy bubbliness of Brigitte Bardot for sure! See a video from a past show:
[youtube=http://www.youtube.com/watch?v=R1voxjxkNsU&w=560&h=315]
At the end of the night it was hard to take off the fabulous outfits and go back to reality. I wish every night could be like a night in 1960s St. Tropez. Perhaps that's what made it so special.
Au revoir!
Kastle
Photos courtesy of Deanna Hodges and Clever Vintage
"60s Fashion
,
Clever Vintage
,
French Riviera
,
His Vintage Touch
,
Kastle Waserman
,
LA Wine Tasting
,
Stiletto City
,
Tony Medina
,
Vintage clothing