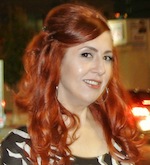 If you're one of thousands who went to go see "Fifty Shades of Grey" opening weekend, like I did (read my review), and you want to get Anastasia's look, Makeup For Ever has the collection for you. From the barely-there makeup look of a college girl to a more sultry, bold look of the woman Anna begins to transform into, this collection was created specifically from the looks used in the film.
See the behind the scenes video about the collection from "Fifty Shades of Grey" makeup department head, Victoria Down. Click the images to shop* the collection: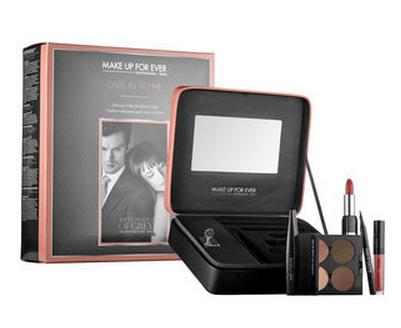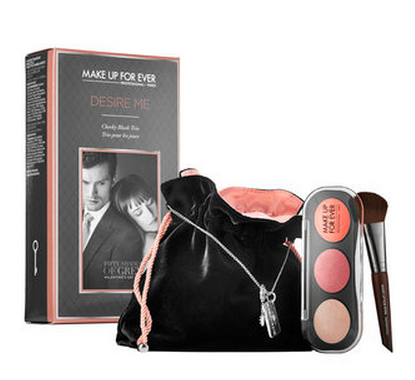 Tease Me Lip Set in Nude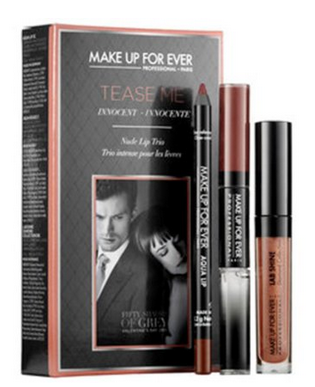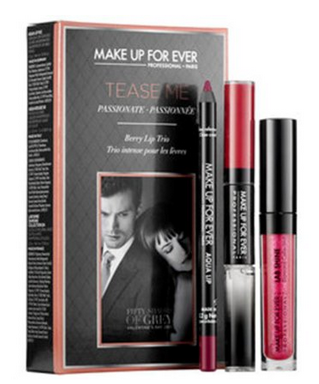 Oh my!
Kastle
*disclosure

Follow my blog with Bloglovin
I am not affiliated with or sponsored by any advertisements shown below. They are placed by WordPress.
Tags:
50 Shades of Grey
,
Beauty
,
Cosmetics
,
Fifty Shades Makeup Collection
,
Fifty Shades of Grey
,
Makeup
,
Makeup Forever Fifty Shades of Grey Collection