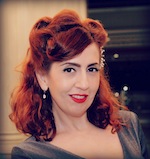 Ladies' Night Out in Magnolia Park is always a great place to be, with discounts at all the stores along a shopping district in Burbank that features unique boutiques and vintage / retro reproduction women's clothing. Plus, food trucks with every kind of delicacy you can imagine line the street.
But one of my favorite places to go is always Pinup Girl Clothing and they turn Ladies' Night Out into a true event, one well worth dressing up for in their fabulous bombshell fashions. Every month they feature either a cosmetic launch party, pinup makeup demos or bands playing. On a recent night, they had a full evening of female comediennes.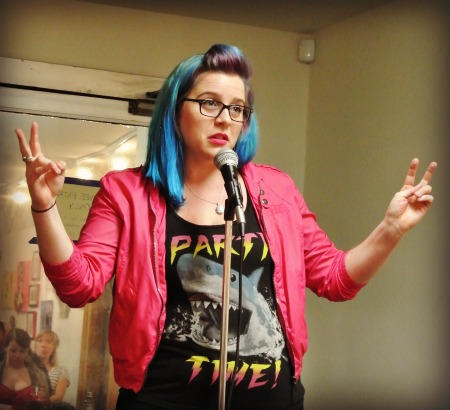 Brandie Posey
Because I can always use a good laugh, I went and took a seat in their backroom set up like a mini comedy club with a bar and small stage. Every lady to took the microphone was hilarious, not a dude in the mix with jokes mostly about dating and relationships and diets going wrong. And it's always funny to hear them talk about how beautiful the crowd is because most regular attendees at PUG events come dressed in their pinup best and the ladies who work there are all the store's own supermodels. It is land of the glamazons indeed!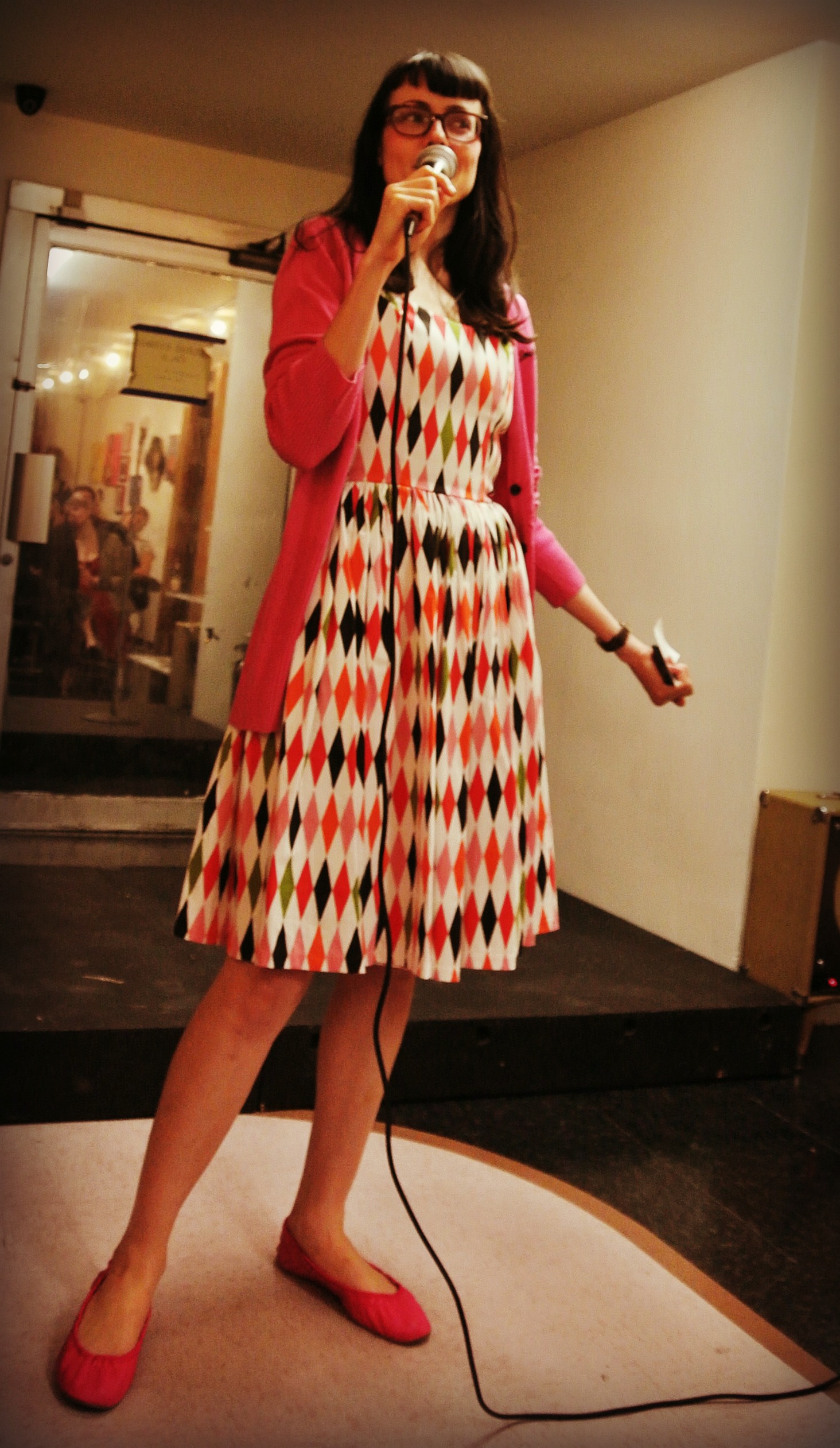 April Richardson
Beth Stelling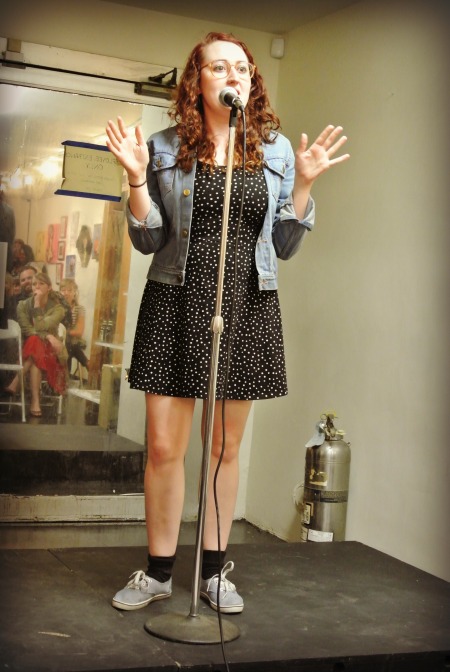 Emily Heller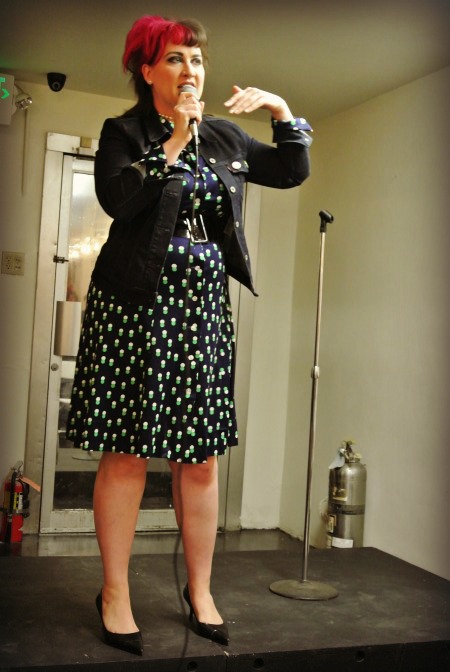 Virginia Jones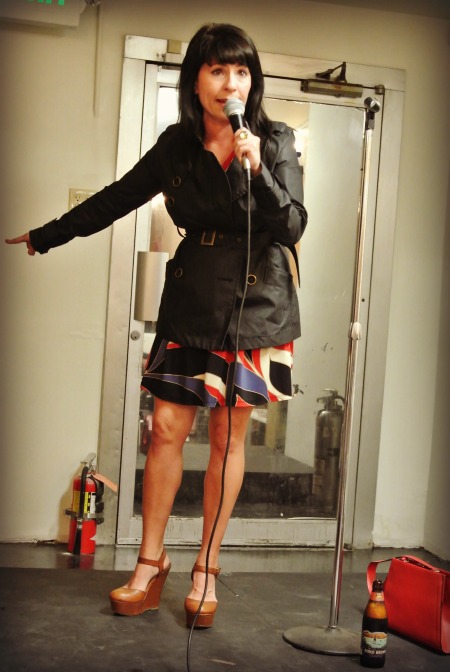 Sharon Houston
Click the photo to learn more about each comedian, be sure to catch them next time they perform!
Ladies' Night Out along Magnolia Park in Burbank takes place the last Friday of every month.
Pinup Girl Clothing is located at 3606 W Magnolia Blvd, Burbank, CA 91505
Keep laughing,
Kastle
Bubank
,
Female Comedy
,
Ladies Night Out
,
Magnolia Park
,
Pinup Girl Clothing
,
Standup Comedy