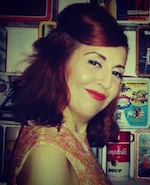 Every famous story has a backstory and the Beatles were no exception. Before they were the Fab Four, they were the rowdy five, with the addition of one Stuart Sutcliffe, roommate of John Lennon's, a painter who John talked into being in his band as they went from Liverpool to play dive bars in Hamburg, Germany.
While many know the Beatles' music, they may not know of this gifted artist, who played the bass like a brooding James Dean, fell in love with a cute-as-pixie German photographer and saw an untimely demise from an undetected brain tumor. But this is the Beatles' roots, when they were a scrappy band of greasers playing bluesy rock 'n' roll covers and polishing their chops to become the most famous band in the world.
"Backbeat the Musical," based on the 1994 film of the same name, is as artfully done as one of Astrid Kirchherr's  photos, starting with a burst of rock that doesn't let up. You feel like you're part of those heady club days as the Beatles face the drama of a young band starting out. (Trust me, I've hung around enough bands to know!) Many kudos should be given to the actors for their perfect-pitch English accents, singing voices (particularly Daniel Healy as Paul McCartney) and spot-on art direction for capturing the era, which my boyfriend pointed out, had period-correct guitars.
I saw the film a few years back and I dare to say, I enjoyed this is even more. "Backbeat" is only at the Ahmanson Theatre for a short run through March 1, if you're a fan of the Beatles, the '60s era or just rock 'n' roll, you won't want to miss it!
Some pix from the night: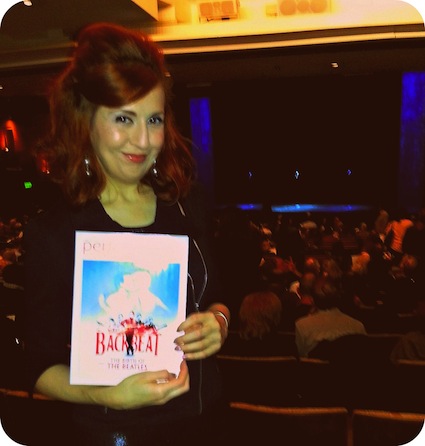 Ready for the show!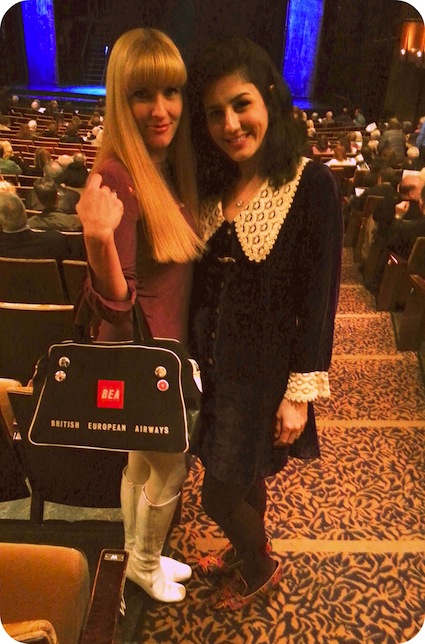 Audience members workin' some vintage style
Check out the trailer for the musical:
[youtube http://www.youtube.com/watch?v=kJ58OxhIV18&w=560&h=315]
And a scene from the movie:
[youtube http://www.youtube.com/watch?v=b-rg2fznk8g&w=420&h=315]
See more of Astrid Kirchherr's photos on the Stiletto City Pinterest Board HERE
Love me do,
Kastle
'60s era
,
Ahmanson Theatre
,
Astrid Kirchherr
,
Backbeat
,
entertainment blog
,
John Lennon
,
Kastle Waserman
,
Kastle Wasserman
,
musical theatre
,
Stiletto City
,
Stuart Sutcliffe
,
The Beatles