BeautyCon Los Angeles 2013
September 3, 2013
by — Posted in Beauty, Event Reviews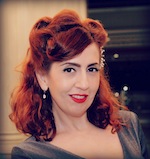 BeautyCon hit Los Angeles for the first time, bringing together YouTube Beauty Vloggers, Makeup Brands and their fans. In what could easily be the bigger story than the event itself, is the number of fans who showed up at Hollywood's Siren Studios trying to get into meet their favorite beauty guru. Beauty YouTubers such as Kandee Johnson have hundreds of thousands of subscribers so you do the math at how many people were trying to get in. When I arrived the line was already around the block and the temperature outside was inching up to 90-degrees. Despite my VIP blogger status, I did not get in due to the fact that the venue was at capacity. Some determined attendees, I read on Facebook, finally made it in after a FIVE-hour wait!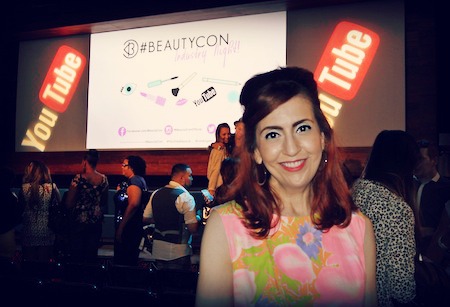 However, I did make it to the Thursday evening Industry Night at YouTube's studios and was treated to a VIP tour of the facility. YouTube offers an amazing opportunity for aspiring videos stars who have over 100K subscribers to come film in their studios, have full access to makeup rooms, Foley sound rooms and several stage settings as well as full edit bays, post production and consultation from on-hand production assistants – all for FREE! The goal is to help people make good content – the more views, the better for YouTube and their stars – everybody wins. Get the full details on how to participate in their programs on the website: http://youtubespacela.com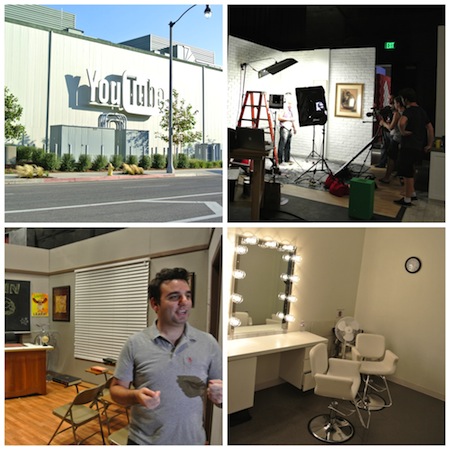 Following the tour, I stepped outside where beauty brands had set up to promote their products, talk about the benefits and offer giveaway samples. I picked up some great products from LORAC (blog post coming soon), Bare Minerals (see the look I created in a previous blog post), Lush, Jurlique, Joico, Lightenting Whitening, Neautrogena and Revitaliash. Plus, BeautyCon put together a fantastic goodie bag for those who posted about the event on Instagram.  So many great new items to try out!
Then the main event began, the panels featuring some of the biggest names in the Beauty space.
Panel 1 "SuperGuru Q&A" included: Elle and Blair Fowler, AndreasChoice and Kandee Johnson.
Panel 2 "Day Dream to Dream Job" included: Leslie Blodgett (bareMinerals), Alisa Gould Simon (Pose), Mandana Dayani (Rachel Zoe, Inc.), WendysLookBook, Mr. Kate, Sophia Bush and Christina Milian  with moderator Kandee Johnson.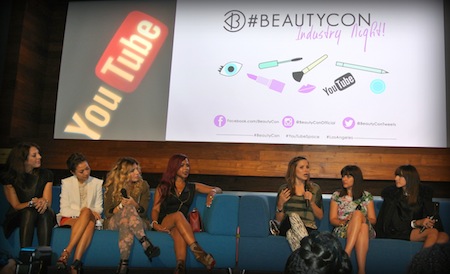 The panelists were impressively down to earth and forthcoming with tips from their experience both as YouTubers and brand entrepreneurs.  Here's what I learned:
When making a video, a lamp is not lighting!
Guard your privacy when putting yourself out there on YouTube or a blog, several shared experience of stalkers and the Fowler sister's parents had to move because someone posted their address all over the web. Don't state publicly where you live, where you will be or about your personal relationships.
Social media helps you make career happen for yourself.
If you are passionate, have common sense, this is your chance to have ownership in something.
It is hard work! You have to be willing to work your ass off. It's not regular office hours and you never get a day off.
One failure won't define you. Keep going.
All successful people live with fear, use it to push you. Take risks!
While you want your videos to look as good as possible many found their fans liked it better when they kept it real, left in bloopers, such a dropping brushes and flubbing lines. Keep a little raw realness in and people will connect with you.
Haters gonna hate but love always wins. Trying reaching out to haters and seeing why they are so angry. You might find you'll make a friend. Try to appreciate someone every day.
Thanks to all the ladies on the panel! So inspiring!
See photos from the evening: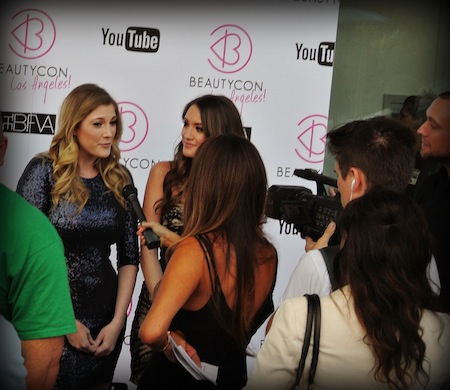 Elle and Blair Fowler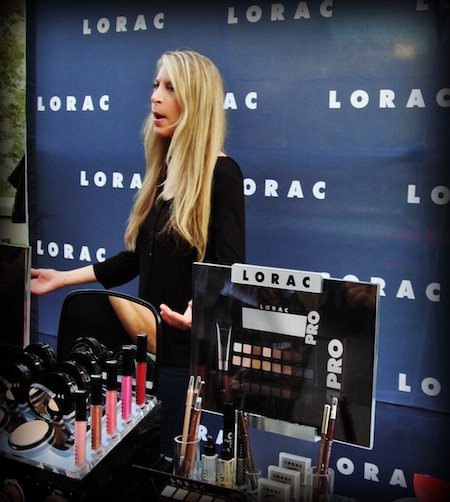 Carol Shaw of LORAC Cosmetics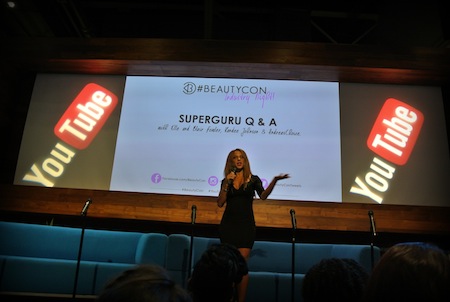 Marina Curry of BeautyCon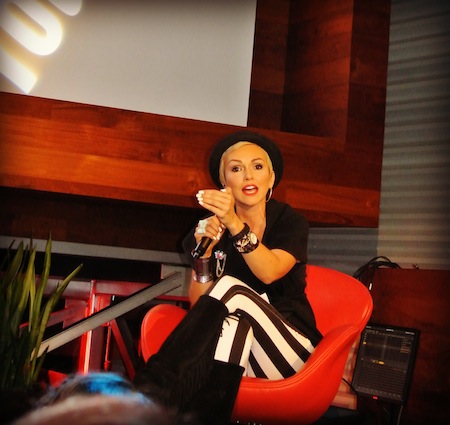 Kandee Johnson
Now if you'll excuse me, I think I have some YouTube videos to make!
Be the star you are,
Kastle
Alisa Gould Simon
,
AndreasChoice
,
bareMinerals
,
beautyCon
,
Blair Fowler
,
Christina Milian
,
Elle Fowler
,
Kandee Johnson
,
leslie blodgett
,
Mandana Dayani
,
Mr. Kate
,
Sophia Bush
,
WendysLookBook
,
YouTube
,
YouTubeSpace