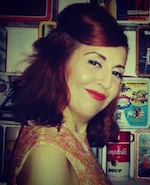 Whenever I'm in London, I make a point to hit TopShop. I've been known to do some serious damage to my credit card in that store, stuffing my suitcase with their unique, fun styles. I've longed for the day it didn't take an international flight to shop there. So I was especially excited to hear they were opening in Los Angeles.  Last weekend, I ventured over to the Grove — early in the morning to avoid the crowds — to check out the newly opened TopShop/TopMan LA.  I found plenty of eye candy from bold print skirts and tops, comic book graphic splashed skirts, vintage-looking, beaded party dresses and a wall of shoes I could have easily filled my closet with.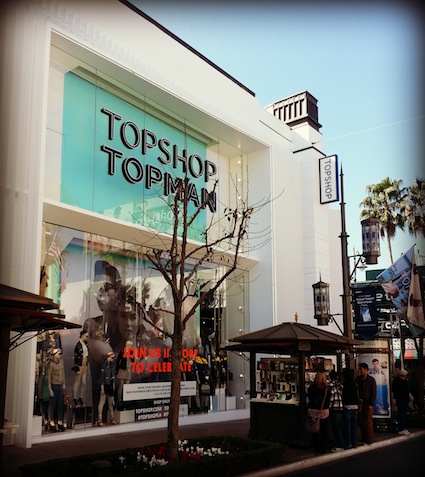 I headed for the fitting room with an armful of skirts and dresses and emerged with some purchases. However, not without discovering many of the sizes run small and most of the skirts in the store did not come in sizes larger than an 6 or 8, so there wasn't an option to buy a larger size to avoid everything being ultra skin tight. I overheard other people commenting in the dressing room that everything was running small on them as well. Buyer be warned.  A few skirts I really wanted I just had to put back on the rack. Sorry, the stuffed sausage look isn't my thing!
To make up for my disappointment, I headed for the accessories and found some super cute checkered and houndstooth print ankle socks and a Peter Pan collar-style necklace made out of faux pearls. I was able to put them together for an awesome '60s style outfit for club Spin Out that night. See pix below.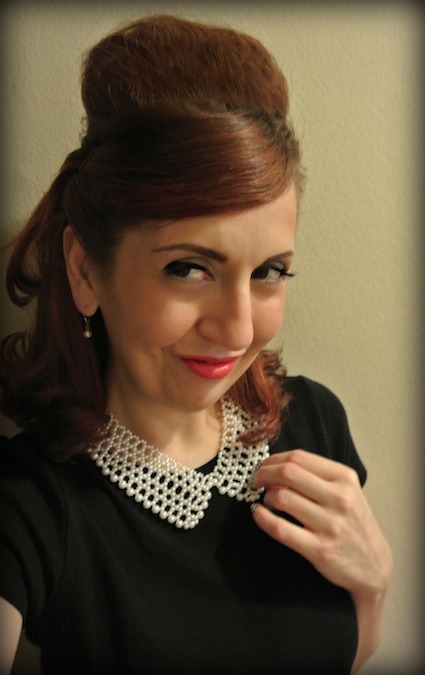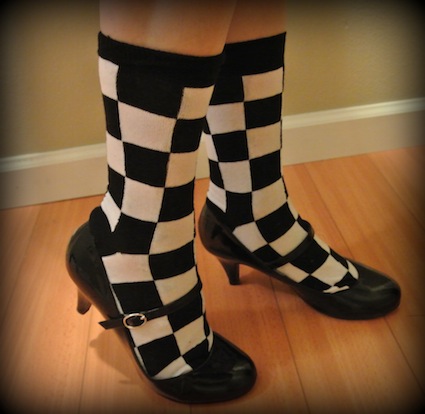 And check out the video of TopShop's opening celebration:
[youtube http://www.youtube.com/watch?v=Rvg-ZckH95c]
See a slideshow peek inside the store HERE.
TopShop at the Grove in West Hollywood for a little bit of English style!
It's tops!
Kastle
Fashion
,
fashion blog
,
Kastle Waserman
,
Kastle Wasserman
,
Stiletto City
,
Top Shop
,
TopShop LA
,
TopShop TopMan