Vintage Style Between the Seasons
April 8, 2020
by stilettocity — Posted in Fashion
Coming to you from quarantine…
The whole world is on lockdown while the coronavirus rages. I have to admit it's made me really nervous and I miss going out. But I'm finding simple pleasures at home like going for walks and slowing life down to what really matters.
I also still enjoy putting vintage-style outfits together, even if I just wear them for Zoom parties with my friends and taking pictures around my neighborhood!
Winter lingers in Colorado well into April, but spring tries to poke through with plenty of sunshine. The cool temperatures and warm sun of between seasons are the perfect time to put on those vintage-style dresses and top them with a cozy sweater and a light scarf. I love the opportunity to mix patterns, and my most recent obsessions are Fair Isle sweaters and vintage paisley scarves. Mix them with a floral print dress and it creates a delightful treat for the eyes. The key is just to stay with complementary colors and you can never go wrong.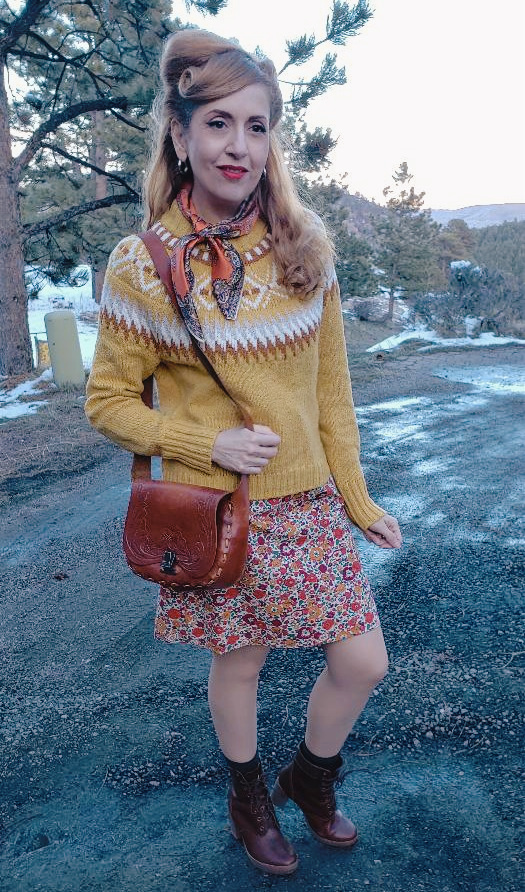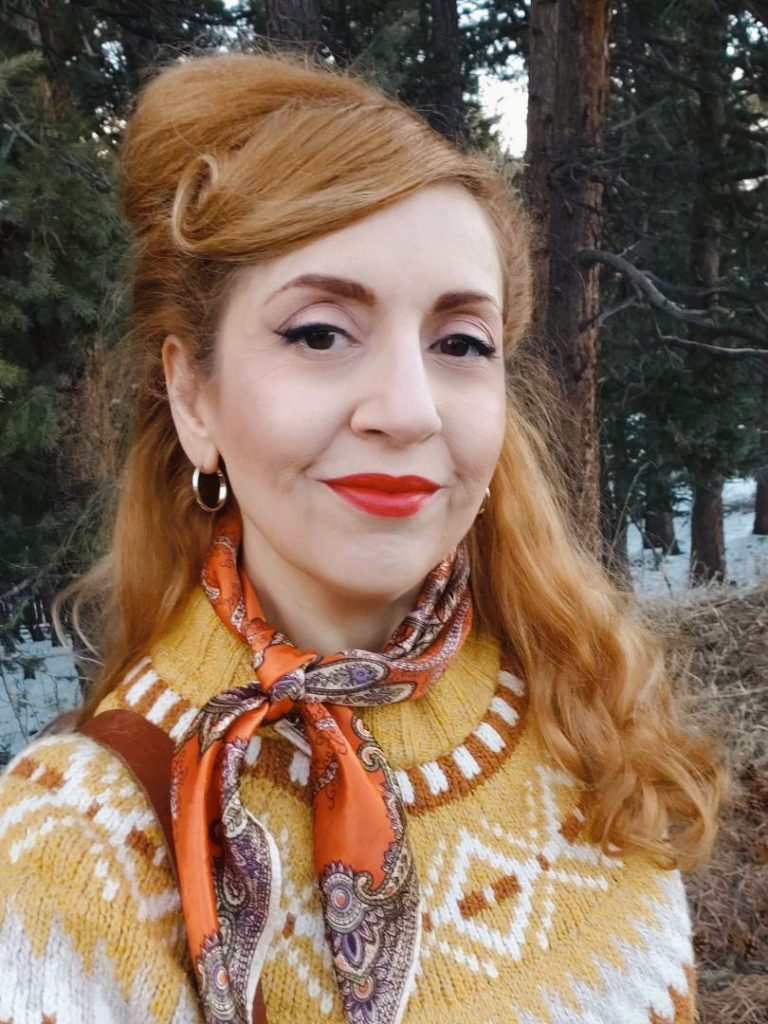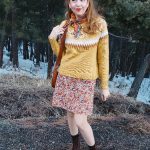 I wanted a cheerful look to brighten my mood and I recently found a sunny yellow Fair Isle sweater at a thrift store in the Summit County mountains right before all the stores closed to curb the pandemic. I paired it with one of my beloved vintage dresses in a festive floral pattern, and a bright orange vintage paisley scarf I bought off Etsy. Brown lace-up boots and a tooled leather satchel purse I picked up for a steal at a vintage expo complete the look.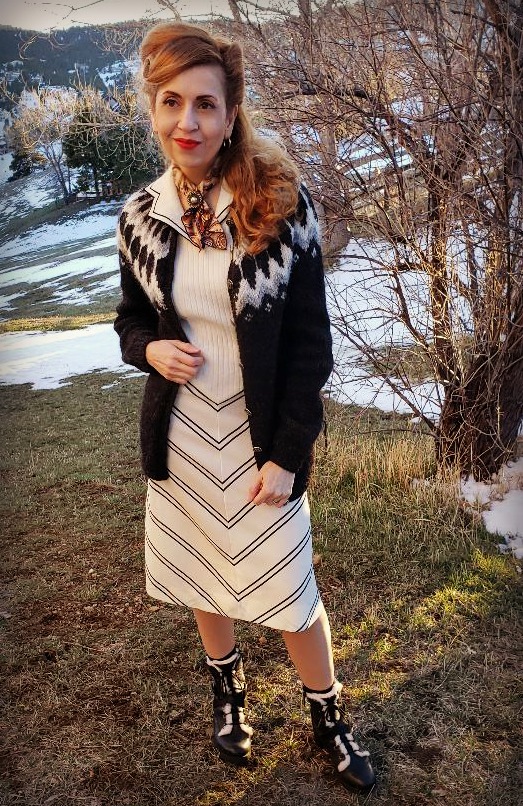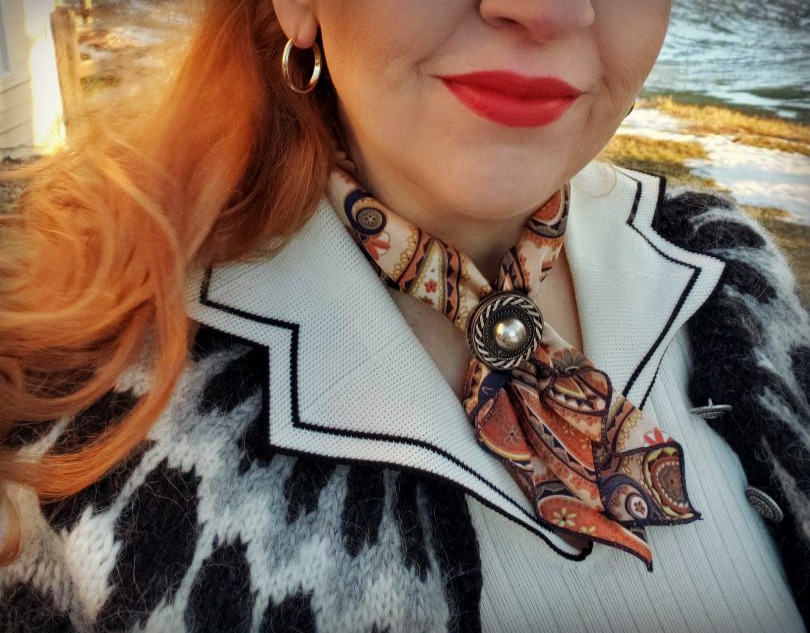 With the temperatures shifting between the 40s to 70s, a light sweater dress is a good option for between seasons vintage style. I realized I rarely wear this 1970s-era knit dress that's been in my closet, and it's perfect for the weather. I paired it with a thick, button-down Fair Isle sweater I bought as a splurge souvenir when I traveled to Iceland last year. I added more texture to the look with a paisley scarf pinned with a vintage brooch my hubby brought me from London's Portobello Road. I hope the virus will be gone soon and traveling will be a possibility later this year.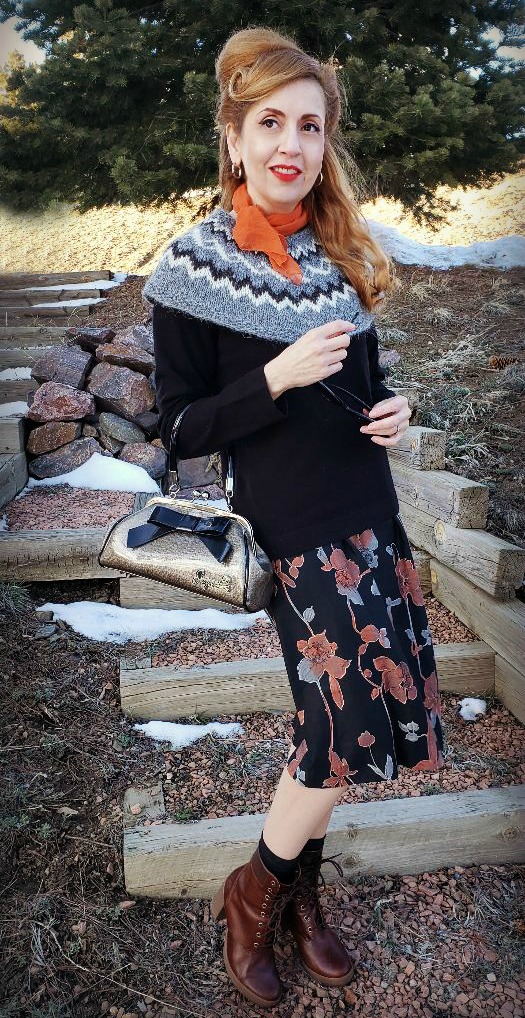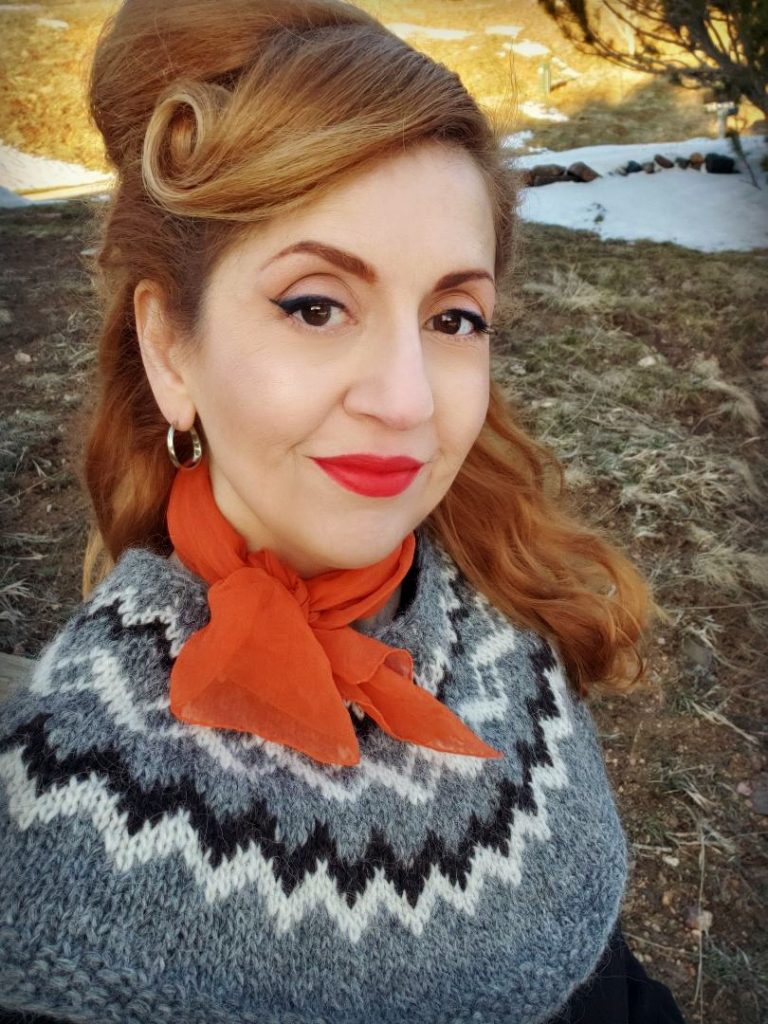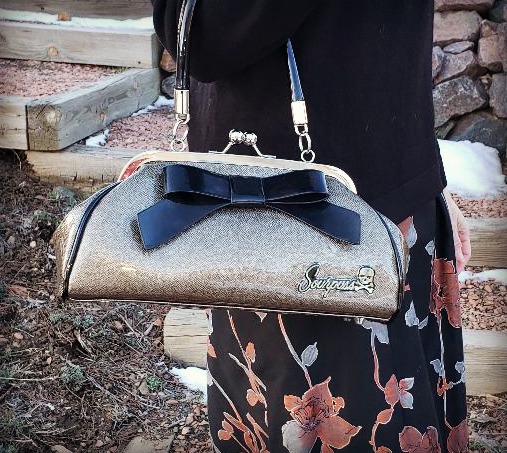 Another souvenir I picked up in Iceland was a hand-knitted, Fair Isle-pattern collar capelet. I love how you can just throw it over any sweater, like this simple black one, and it makes a statement. I used it to tone down a 1940's evening dress to a more casual look with just the floral skirt showing. I added a pop of an orange vintage scarf and a retro-style handbag.
Stay tuned for more looks as the spring season begins and be sure to follow me on Instagram for my OOTDs. Virus be damned, I'm still dressing up!
Stay well,
K.
Tags:
fair isle sweater
,
vintage fashion
,
vintage style