The holidays are here, and the pandemic is worse than ever. We are asked to stay away from loved ones when we really need that family comfort. The isolation this year has been brutal, but there are some ways to stay in touch long distance.
The winner of the quarantine era is Zoom. Being able to see and talk to people through our computers has been a lifesaver for business and for people's social lives. There are Zoom cocktail hours, game nights and entertainment events. For Christmas this year, my family and I all agreed to ship each other our wrapped presents ahead of time and open them together over Zoom on Christmas day so we still feel together during the holiday.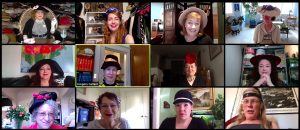 Zoom events also give you an excuse to dress up. I have a Zoom social with a group of girlfriends every weekend, and I spend all week planning my outfit. It gives me an excuse to do full makeup, wear something cute and feel like myself, instead of the loungewear and makeup-free look I mainly sport during my work-from-home routine of the past few months.
With Zoom, most people will see you from the waist up, so you really only need to plan half of your outfit. Although, when I get together with my gal pals, we usually fully dress and stand back from the camera to show off the full view at some point.
Dressing for Zoom also allows you to accessorize! A pin or a scarf can really dress up a look and add some personality. Plus, it gives you an excuse to do some therapy shopping for little things that don't break the budget. I certainly have done a bit of that!
Ideas to Dress Up For Zoom
Scarves – tie them around your neck or in your hair, and you'll always look polished.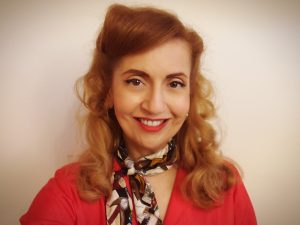 Hats – a fun hat or cap can be a real conversation starter. It can also be a good theme for a Zoom party.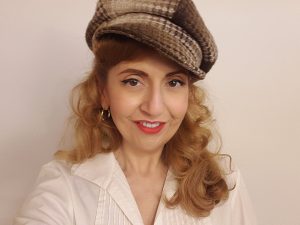 Peter Pan Collars – this retro trend is perfect for Zoom. There are loads of beautiful hand-sewn and embroidered collars available on Etsy that just tie around your neck. They really jazz up a t-shirt or sweater.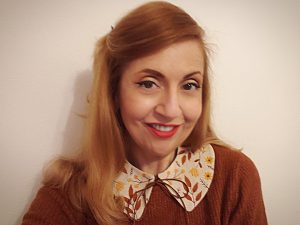 Brooches / Pins – Brooches can add a touch of elegance to any outfit. Look for ones that reflect your personality and love of things like flowers or animals.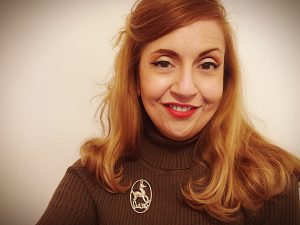 While Zoom is a great way to use modern technology to stay in touch, there are still some old fashioned ways to keep communication lines open while we are all apart.
Five Ways to Stay in Touch While Staying At Home
Letter writing – pick up some pretty stationery and write personal letters to friends and family or strike up a pen pal with a senior isolated in a long term care facility.
Book and movie club – read or watch the same movies with your friends and then set a date to discuss by phone or Zoom
Game night – games are easy and fun to play over Zoom. Pictionary, Charades and Bingo work well over the computer screen.
Take a class making crafts– do you knit, draw, paint, do photography or want to learn how? Sometimes having someone to gift your creations to is motivation to learn a new artistic skill. Explore your artistic side with distant friends and share your creations.
Outfit shares and clothing swaps – Putting together cute outfits for me is therapeutic. I dress up for my Zoom parties and take photos for Instagram. But you can also partner with some friends to swap outfit photos and clothes through the mail (since in-person shopping and budgets are limited these days). Trust me, getting dressed in a new outfit will definitely make you feel good for a day! And since we can't go anywhere, it's nice to have someone to share your new look with.
So kick off the holidays by vowing to keep in touch with long-distance loved ones in new and creative ways.
Until next time,
Kastle
Tags:
dress for Zoom
,
look good for Zoom
,
Stay in touch long distance