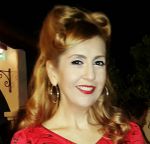 If ever  you want to feel the Tiki party lifestyle spirt, all you a have to do is look at a Shag painting. The Southern California artist has become famous for his mod style imagary of slinky babes dancing, scooter riding and toasting cocktails with suave gentleman, while ever-watching kitty confidants lurk in the shadows. The colorful scenerios and lavish midcentury modern backgrounds appeal to the Tiki culture esthetic of escapism and aspiration. It's the kind of world we would all like to live in. It's Shag's world and we are lucky enough to be able to immerse ourselves in it through his art and his Shag stores in Palm Springs, and now Los Angeles.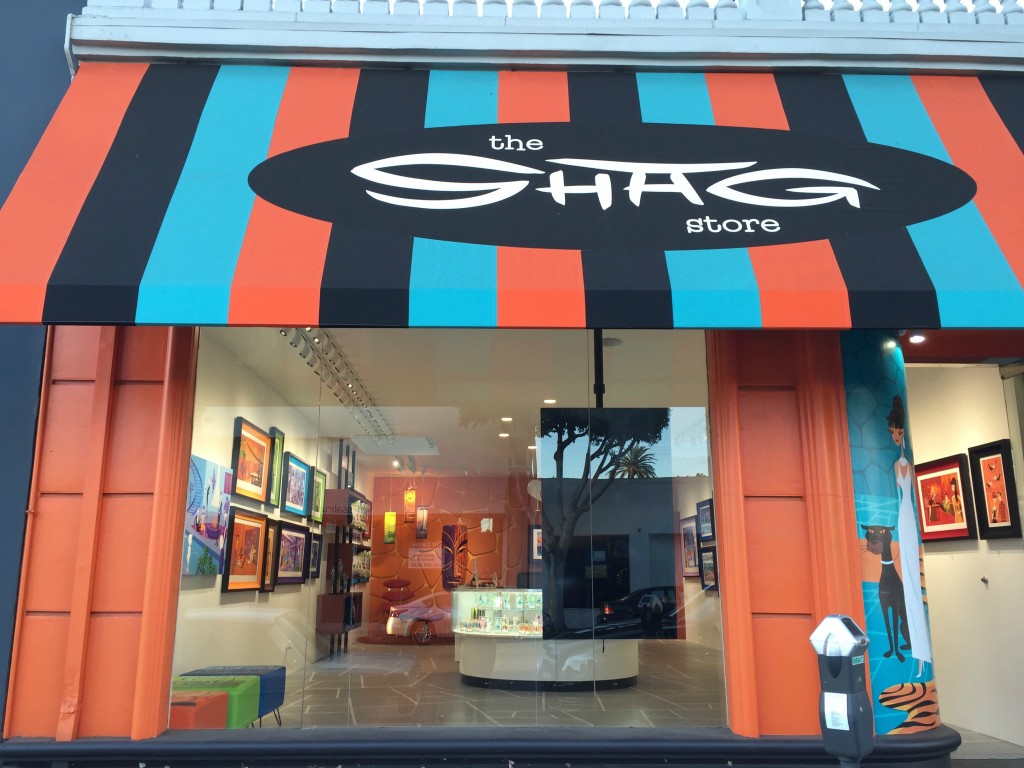 I stopped by the newly opened Melrose Avenue store in the posh design quarter of West Hollywod to check out the Shag goodies.
From pillows to barware, stickers to jewelry, and of course framed pieces of Shag artwork, the Shag store is a burst of bright colors and a cheerful, frisky spirit. I just couldn't leave there without a set of Shag-painted old fashioned cocktail glasses and a Shag design Tiki necklace. You'll likely find new items in the store all the time as Shag a master marketer, creating designs that are for limited editions only, increasing the demand and value of his work.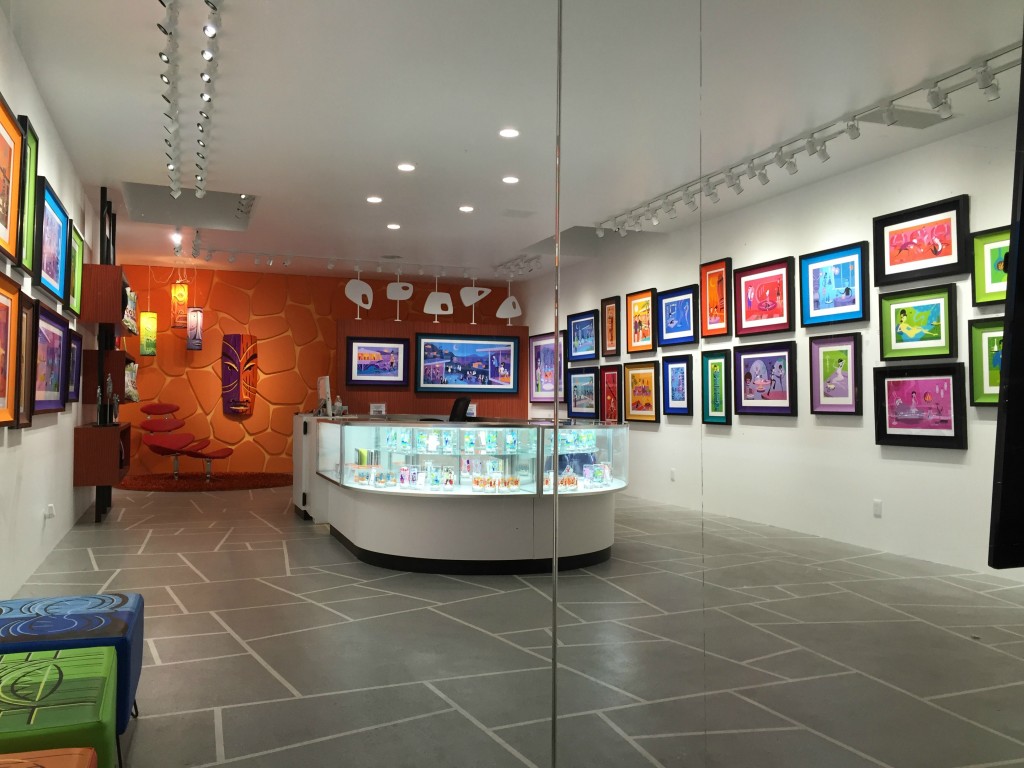 The artist, Josh Agle whose handle of Shag is a mix of his first name and last name, is also one cool cat, often seen at local vintage bars and Tiki events around SoCal.  
I had the great pleasure of interviewing him a few years ago about his inspiration and work. Read the interview
here
.
And be sure to check out the
Shag stores
in Los Angeles and Palm Springs for a host of unique items that are sure to up the cool factor in your home decor.
What I Wore
You can't think of Shag without thinking of bold colors and mod prints. For my visit to the Shag store, I wore a vintage, 1960's top with groovy floral design. I paired it with a pair of black capri pants, perfect for jumping on a scooter like many of the girls in Shag's illustrations. A pair of high heeled, patent leather Mary Janes complete the look and of course, I left the store with an extra accessory – the aforementioned Shag Tiki design necklace.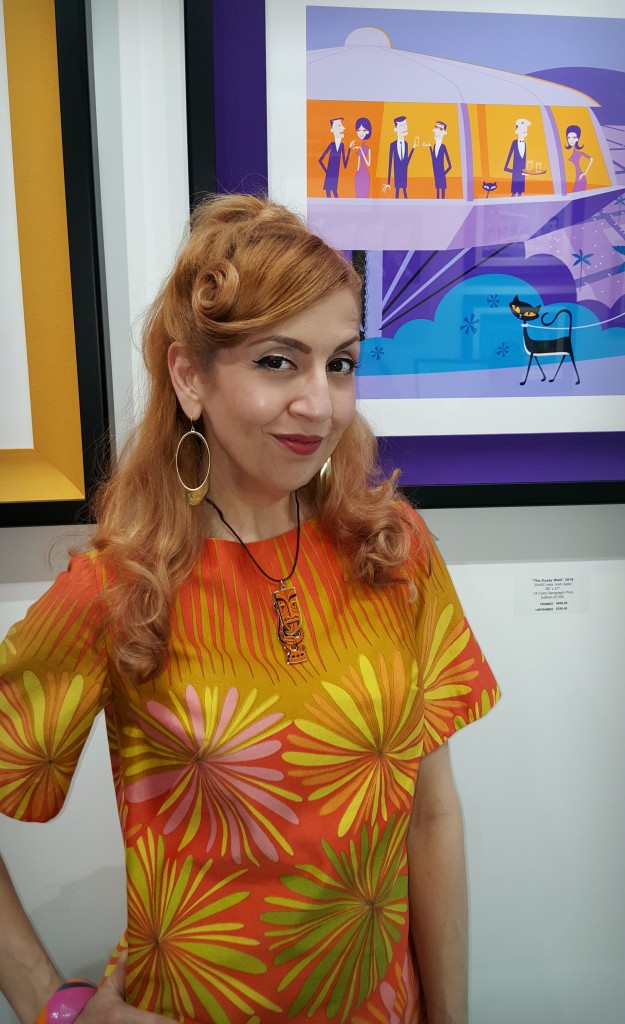 Get Mod Style
To capture the spirit of the mod ladies of Shag's world, think 1960's-era playfulness with a touch of sly, sophiaticated flirtation. A
light sweater
with colorful scooters instantly sets the tone, as do a pair of
capri pants
that ready you for adventure.  Top off the look with gold tone accessories with  such as
circle purse
and
wedge heels
that will take you from daytime fun to a nighttime party. Click the links to shop* this look.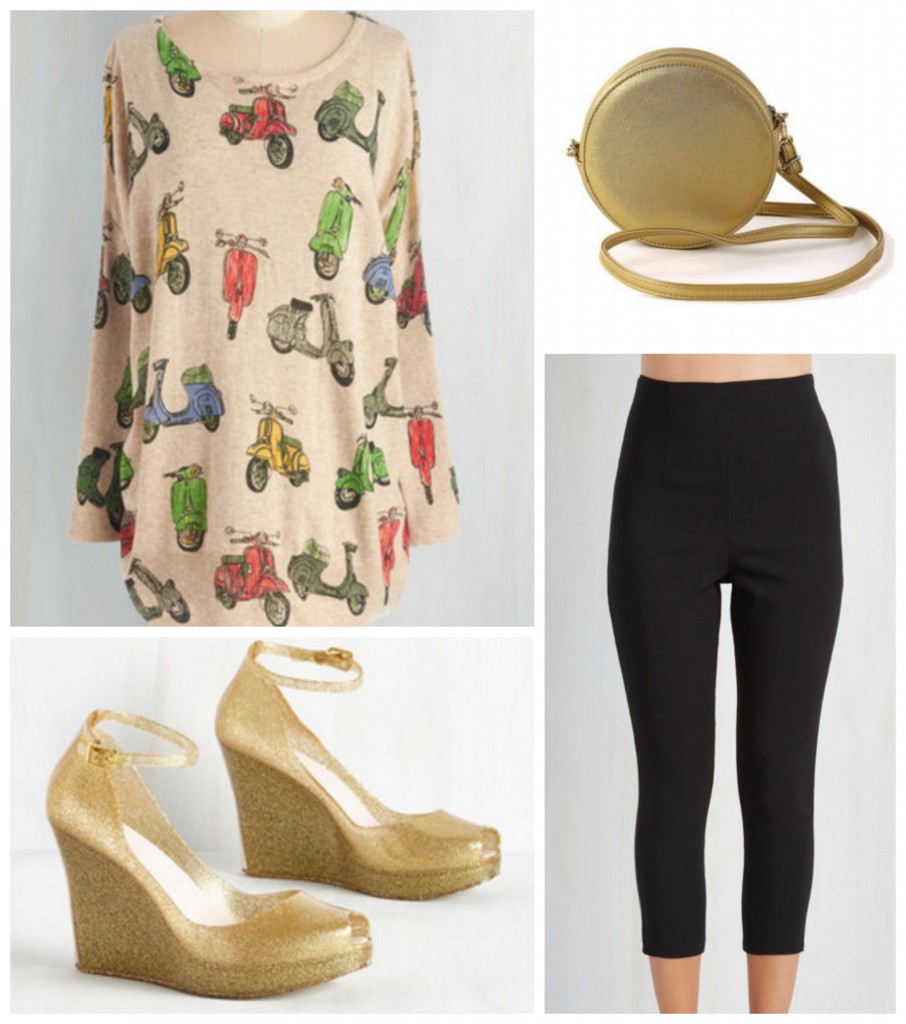 Shag the Store is located in:
Los Angeles at 8443 Melrose Avenue, West Hollywood, CA 90069
Palm Springs at 725 N Palm Canyon Dr, Palm Springs, CA 92262
Shop with your groove on,
Kastle
Shag Store photos courtesy of the Shag Store.
Photos edited with PicMonkey*. Get it!
Tags:
Kastle Waserman
,
Mod Style
,
Shopping in Los Angeles
,
Tiki Style