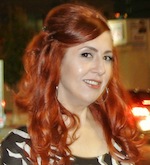 Tiki Culture is alive and well in Southern California – from the annual Tiki Oasis convention to multiple tiki bars around town, we can never seem to get enough of the Aloha spirit.
So I was excited to hear about a Tiki restaurant opening in my area. Tiki Kahuna in North Hollywood offers a great setting as close as you can get to being on a tropical island in the big city.
The atmosphere is lit with Tiki torches, red and gold lamps and a fire pit in the middle  (it's a little dark but everyone looks great in that lighting!) and seating is mostly outdoors on picnic-style benches. (Bring a jacket, it can get chilly at night!) There is indoor seating in a small, enclosed area where they make the sushi rolls but it feels bright as a supermarket compared to romantic outdoor area.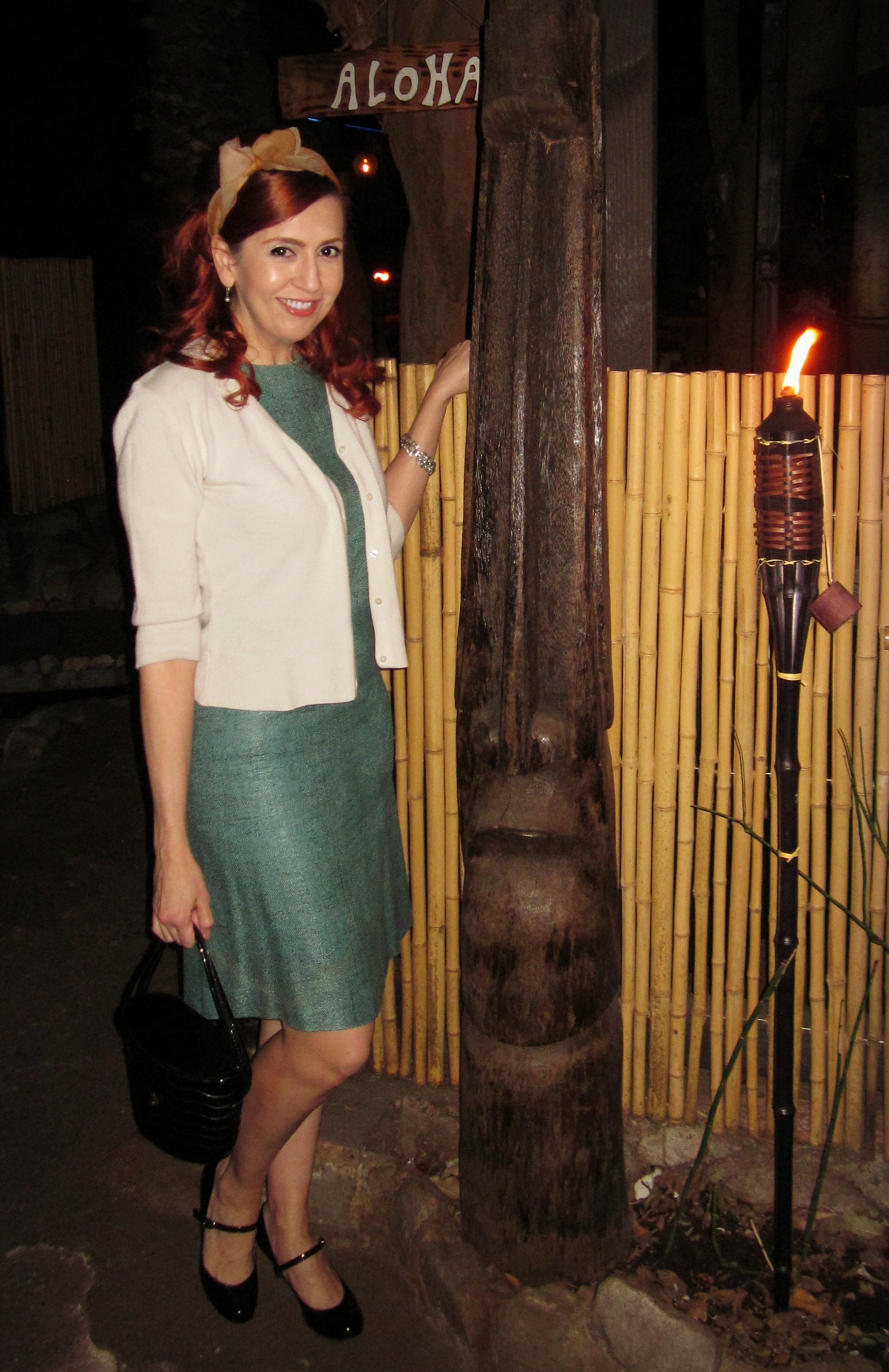 The sushi is pretty good, we tried out a mix of different rolls and sashimi. The salmon sashimi was quite tasty and the Long Board roll was an explosion of flavors with tempura salmon, cucumber inside, mango, avo, salmon on top with a drizzle of sweet orange sauce and garlic ponzu.
The service was friendly and at one point one of the waiters saw me struggling with my chopsticks and brought me a set of training sticks (plastic chopsticks that are attached at the top to make them like tweezers). I think they were probably for little kids but I was happy to have them!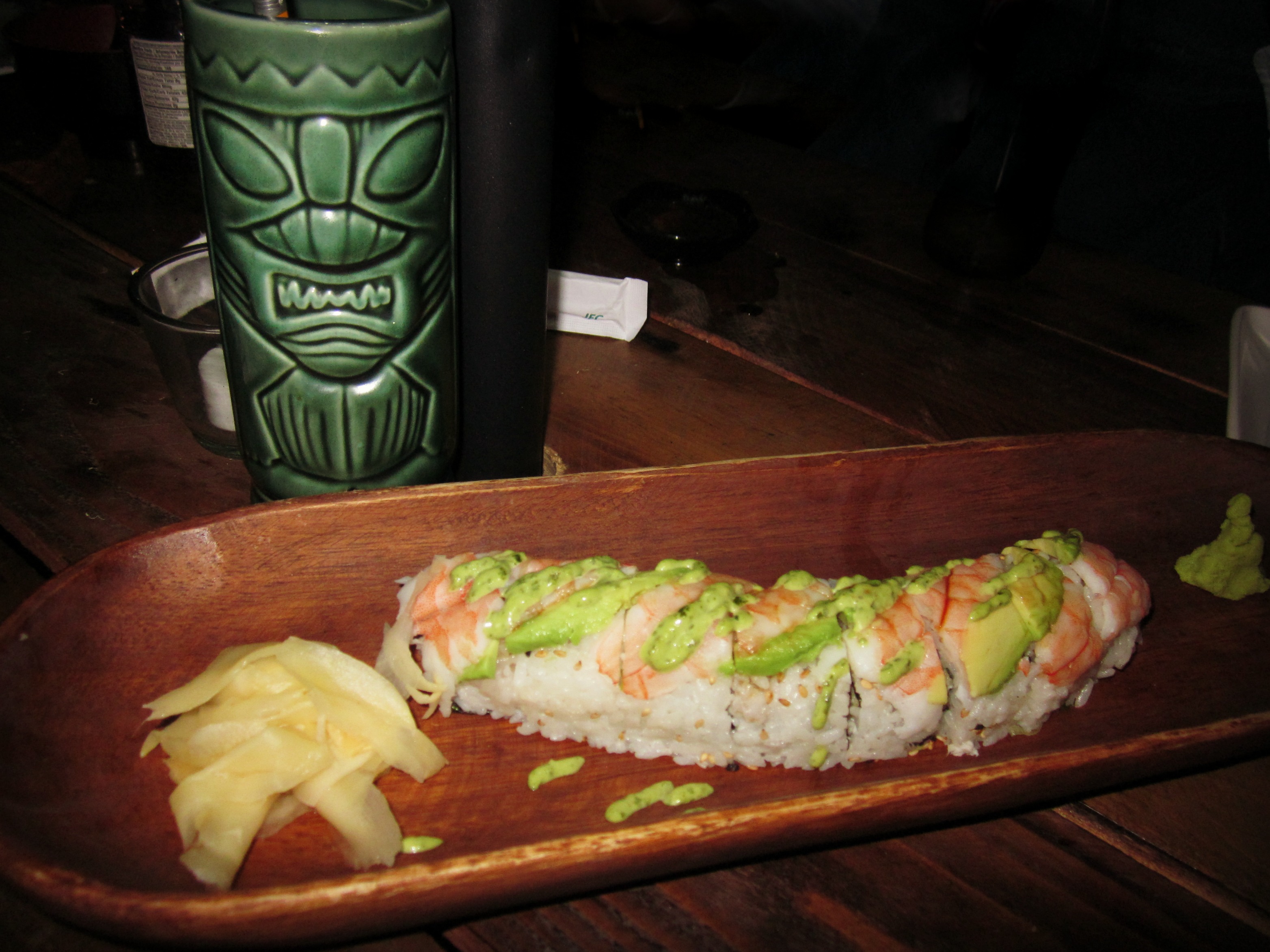 The only drawback to this place, other than being a bit chilly sitting outdoors, is they don't have a liquor license so no Tiki cocktails for us, which a big part of Tiki culture. There is a Tiki Bar in the setting but it's used as a waiter's station. I would go back for a meal just for the ambience but it would be extra fab if I could have a big fruity cocktail with an umbrella in it, especially when the weather warms up!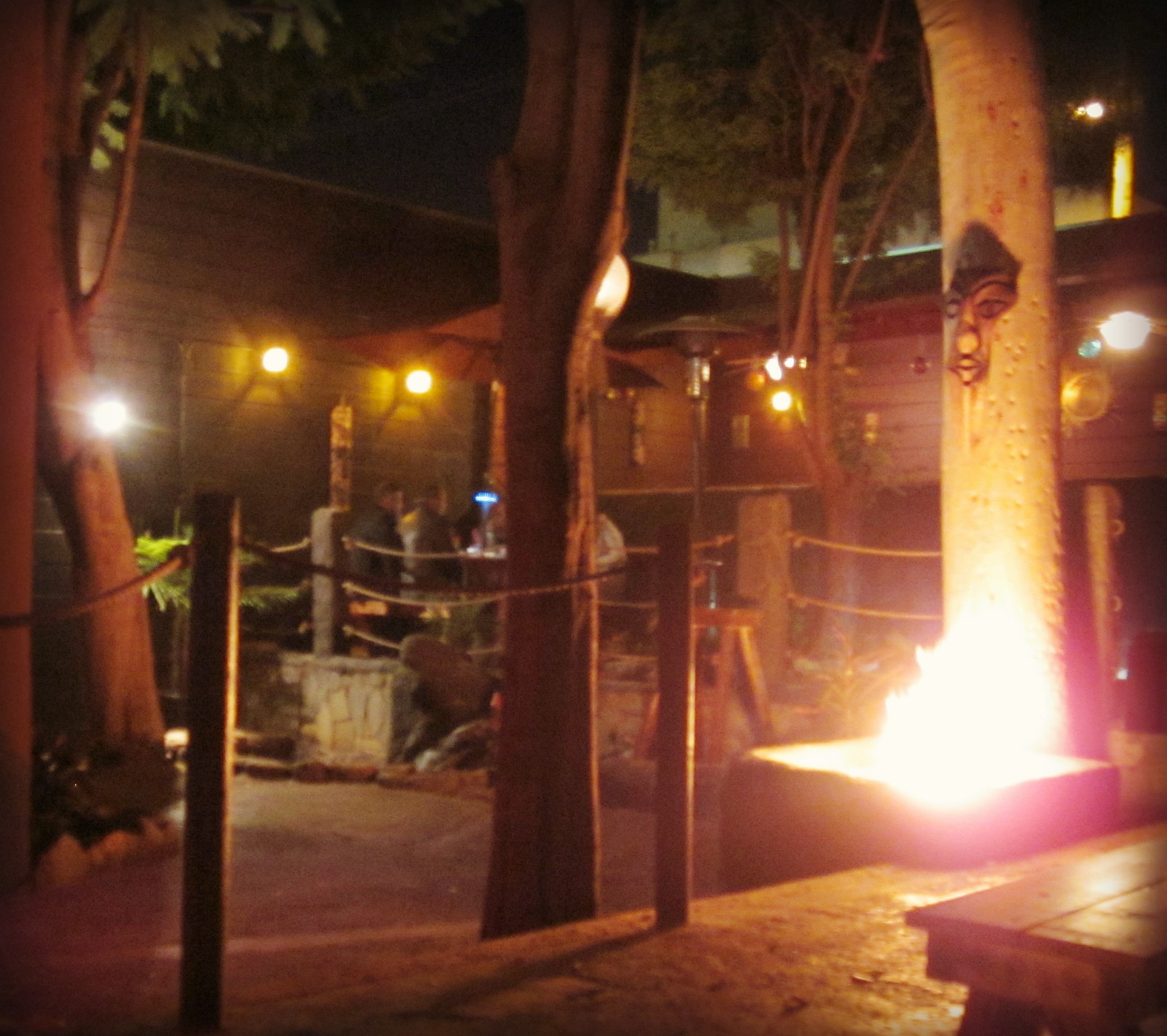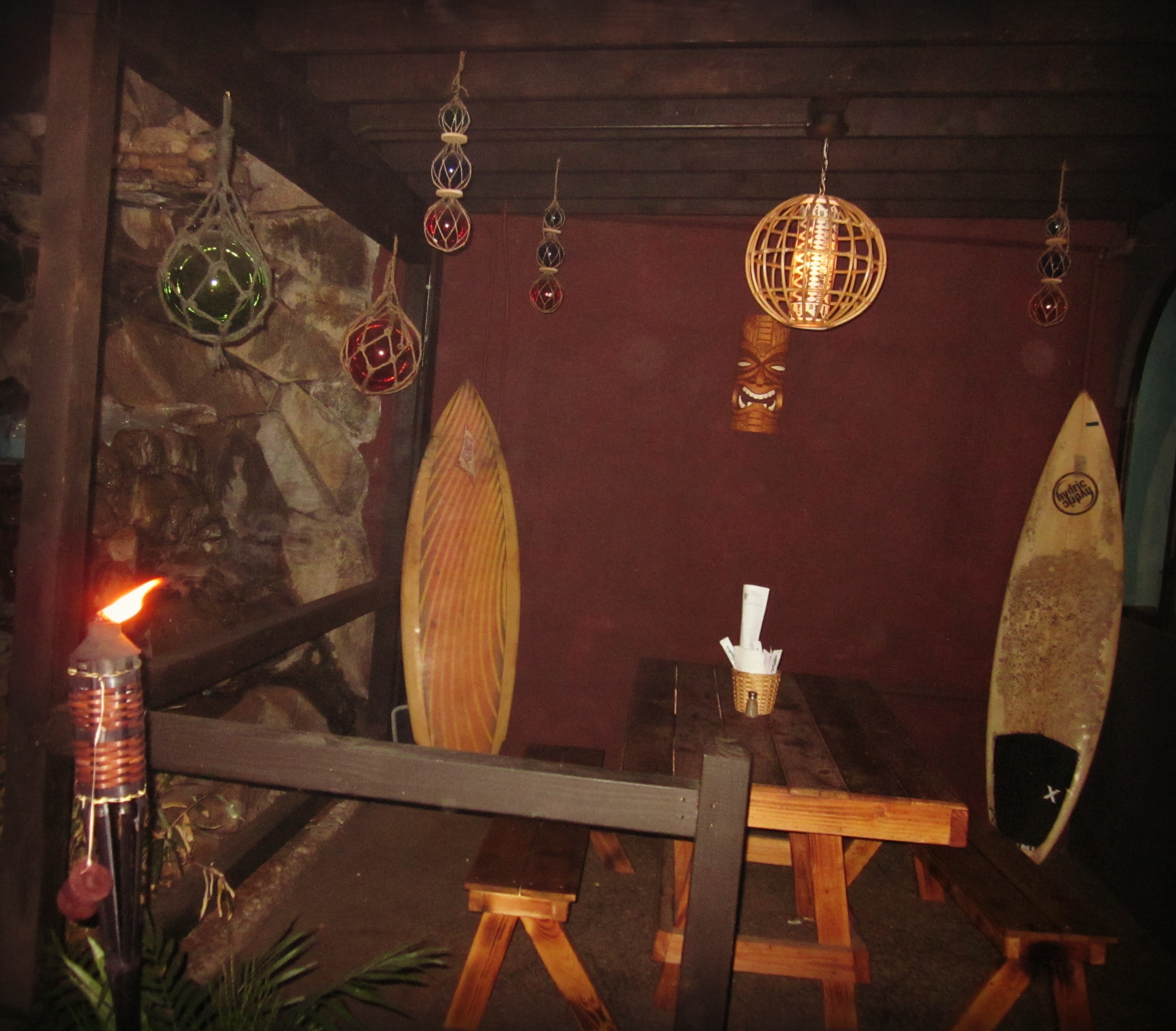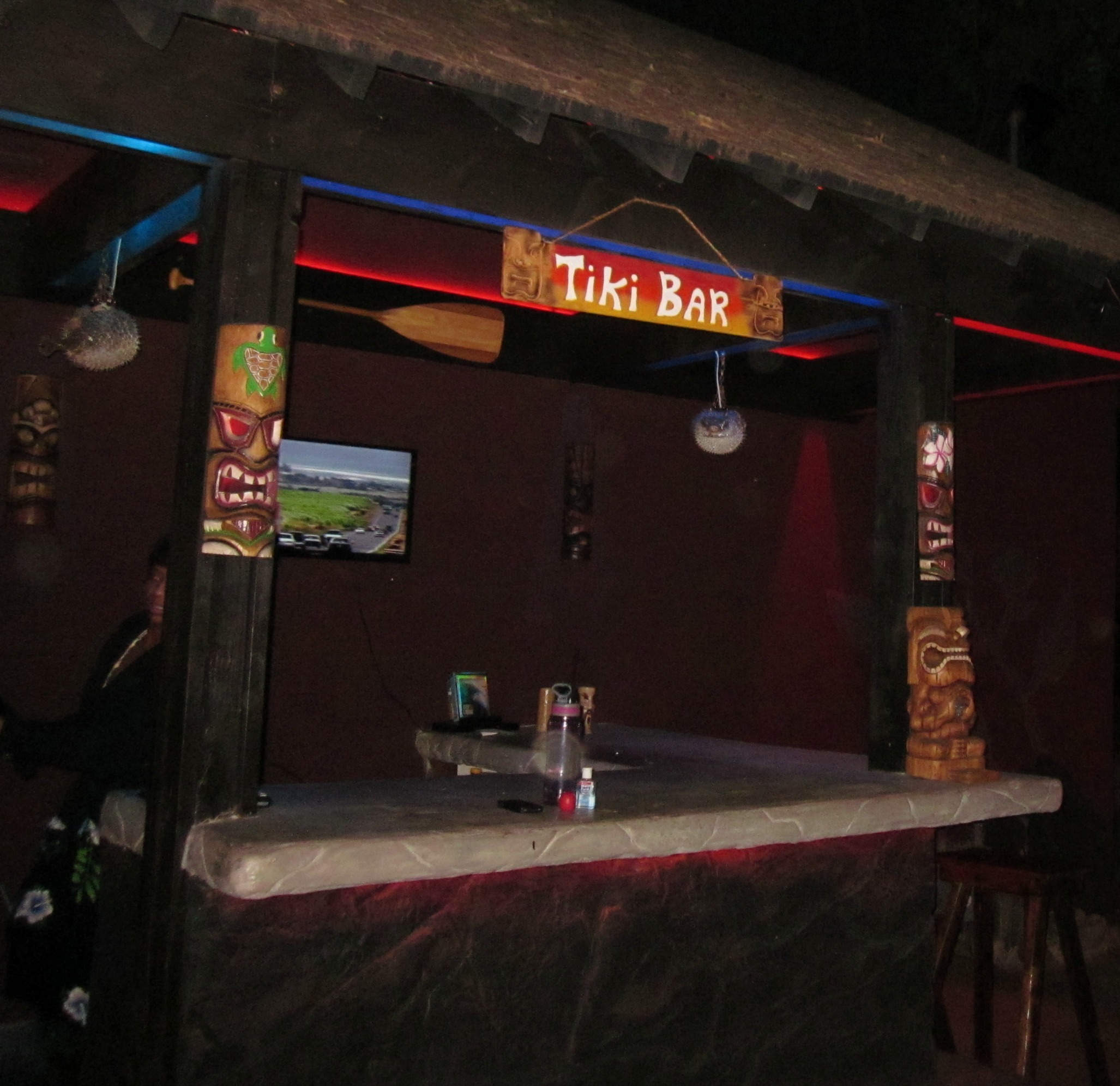 Kahuna Tiki is located at 11026 Magnolia Boulevard, Los Angeles, CA 91601 (818) 853-7447
Tiki on,
Kastle
kahuna tiki
,
Los Angeles
,
North Hollywood
,
sushi restaurant
,
Tiki culture