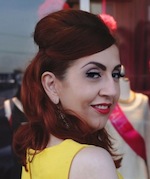 Beauty Lovers – don't you hate it when you run out of your favorite product, look inside the container and see there's more in there but you just can't get to it? I swear packaging is designed to make you waste product to get you to buy more – and that can get expensive! But for us gals on a budget and those who just hate to be wasteful, we can't afford to leave product on the table! Thankfully, a couple of innovative beauty problem-solvers came up with tools to help us out.

When you have bottles of makeup foundation or face/body moisturizers, very often the pumps don't reach the bottom of the bottle. The Makeup Miser* is a long handled, tiny, flexible rubber spatula that will reach down in there and get it out for you! The great thing about this product is it comes in three different sizes and it will get in super small bottle openings. Plus, the tools are easy to clean with a makeup wipe and/or some soap and water when you're done.
If you've ever run out of your favorite lip gloss, you can usually see more at the bottom of the container but alas, the sponge tip applicator never seems to reach that far. Enter Swoon*, a long handled tool with a pointed rubber tip that will go in there and get that gloss for you! This is especially handy since lip glosses seem to get discontinued by the time you finish them and when you fall in love with a color, you hate to let it go! Swoon is easily cleaned with a makeup wipe and has a handy container to keep it clean so you can drop it in your makeup bag or purse.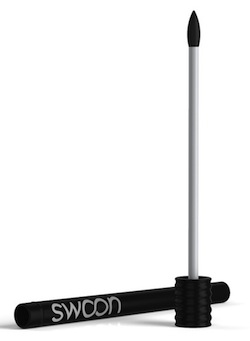 Just a quick thanks to these product makers for helping us beauty lovers out!
Keep it beautiful,
Kastle
See *disclosure
Tags:
Beauty
,
beauty products
,
Makeup Miser
,
Swoon