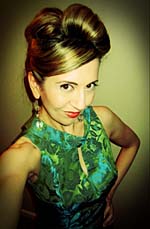 I capped off my summer with a getaway to a perfect paradise. I zoomed down to San Diego for the annual Tiki Oasis. This gathering of hardcore Tiki-philes who love all things to do with retro Polynesian-style subculture offers a total emersion into this ultra fun subculture. The entire hotel was booked out so there is nothing but Tiki partiers there to enjoy the sunshine and marketplace shopping by the pool by day and bands and room parties by night. DJs and live music play pretty much 'round the clock with a soundtrack the mixes the sounds of Herb Alpert, surf rock and exotica. I rocked out to Los Straitjackets, bopped along to HERB, picked up some jiggling and shakin tips from saucy burlesque and super groovy go-go dancers, saw some vintage slides of people I don't know to the hilarious narrative of Charles Phoenix and encountered an actual Mai Kai girl serving up a mystery drink. Tiki Oasis truly is an oasis all its own. It was certainly hard to go back to reality after that!
Read more about Tiki Oasis, including my interview with founder Otto von Stroheim HERE.
Click the link below to view the slideshow from Tiki Oasis: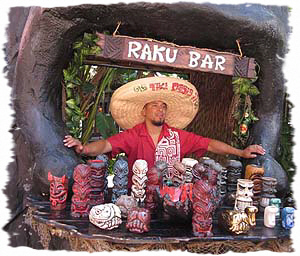 Aloha!
K.
Charles Phoenix
,
Los Straitjackets
,
Mai Kai
,
Otto von Stroheim
,
San Diego
,
Tiki culture
,
Tiki Oasis