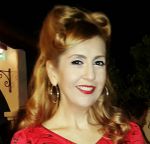 There's something so delightful about having a tea party. The delicate, floral teacups, the beautifully decorated sweets, and the company of girlfriends provide a sophisticated occasion to dress up for. Recently, a glamorous brigade of vintage-loving gal pals gathered at the Langham Huntington Pasadena for their Afternoon Tea with Wedgwood. The "Wedgwood" meaning the specialty teas and tailor made "Langham Rose" teaware.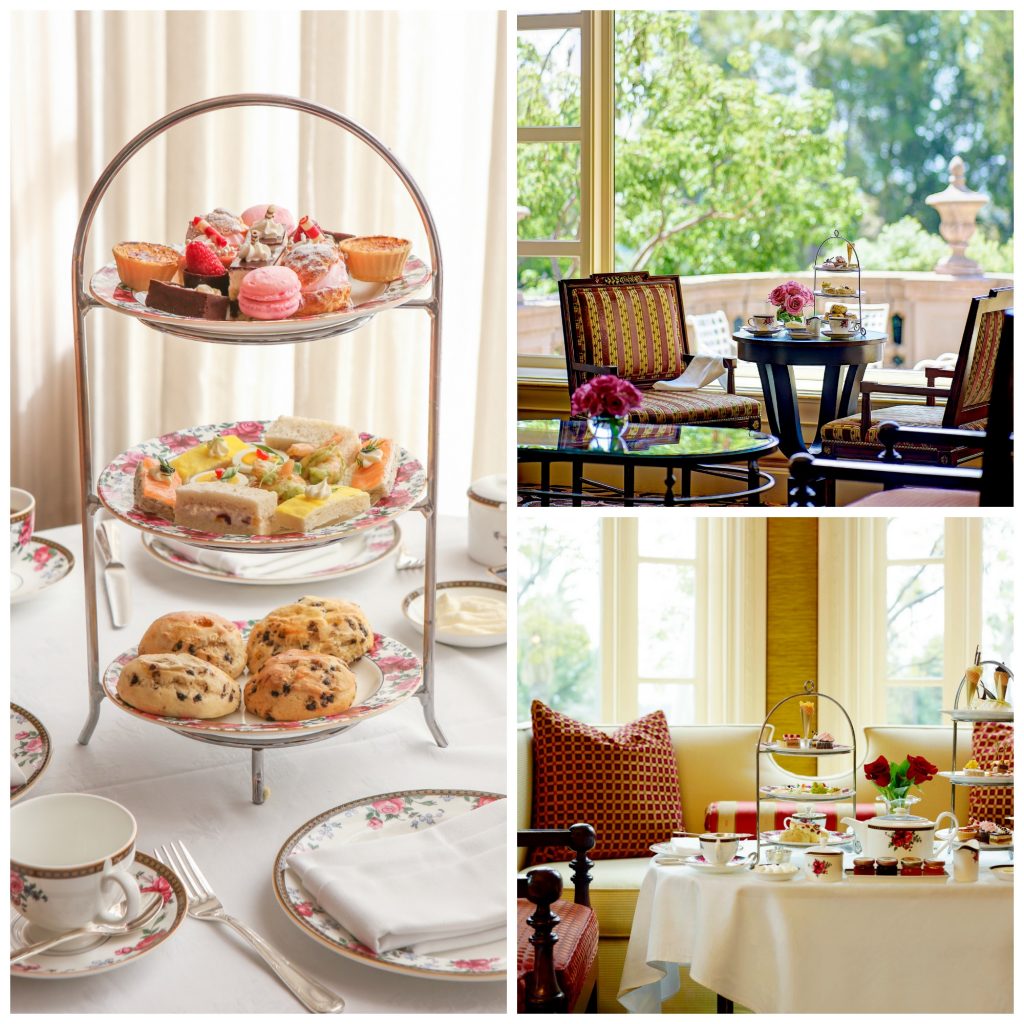 The setting was absolutely divine with the grounds of the Langham Huntington Pasadena dating back to 1907. The tea room itself looks out on the rolling green yard and the tables centered around a chocolate fountain and a decadent dessert buffet. You can sweet treat yourself to your heart's content between the chocolates and the three-tier dessert stands on every table, featuring a variety of finger sandwiches and scones. A selection of three tea flavors is poured throughout the event to keep your teacup full.
After the tea, it was picture time around the hotel. Us girls must capture our outfits of the day after all! The sweeping staircase to the back garden was the perfect opportunity to grab a shot.
Special thanks to Desi of Pinup Revival for organizing a great day!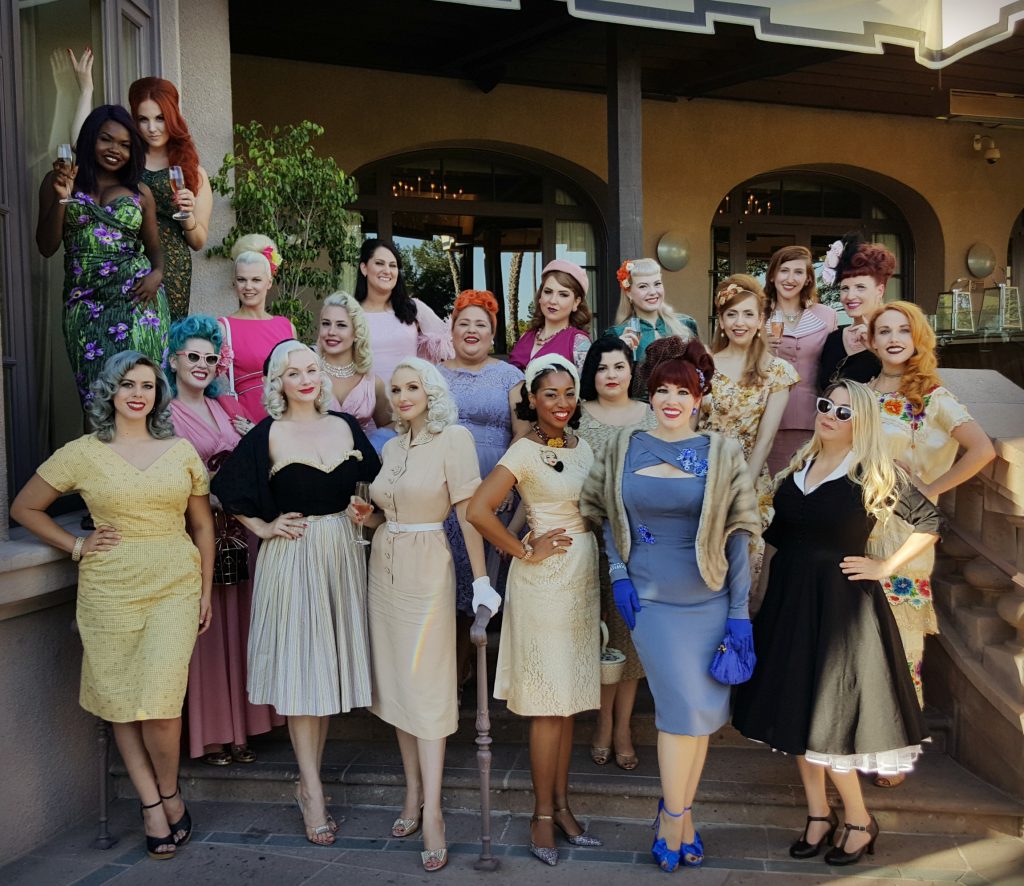 What I Wore
Since the tea party was fall themed, I chose my most feminine, vintage, full skirt dress in fall colors. I love this dress for its circus-theme illustrations on the print and the detailed pearl beading on the neckline. I topped it with a headband made with vintage velvet leaves in fall colors and t-strap chocolate colored heels.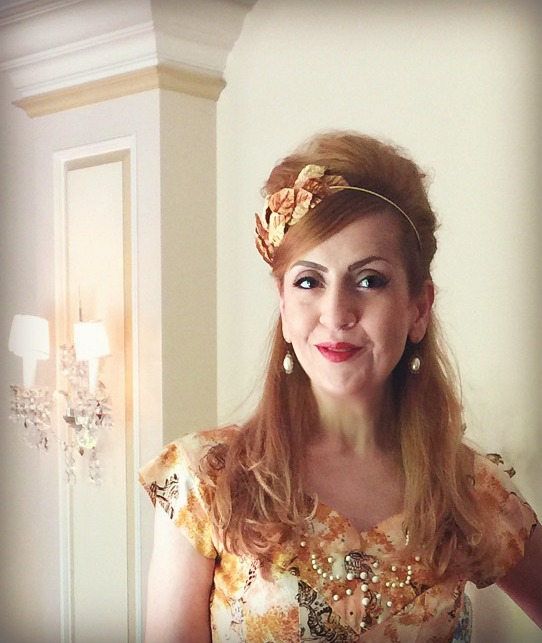 What To Wear
A tea party calls for lady-like wear of feminine dresses with floral prints, like this vintage reproduction swing dress. A festive fascinator hat is totally appropriate for this fancy event. Glossy kitten heels in two-tone black and cream, and bow detail take you where you need to go, and a flower-adorned purse will hold your lipstick to touch up after all those sips of tea!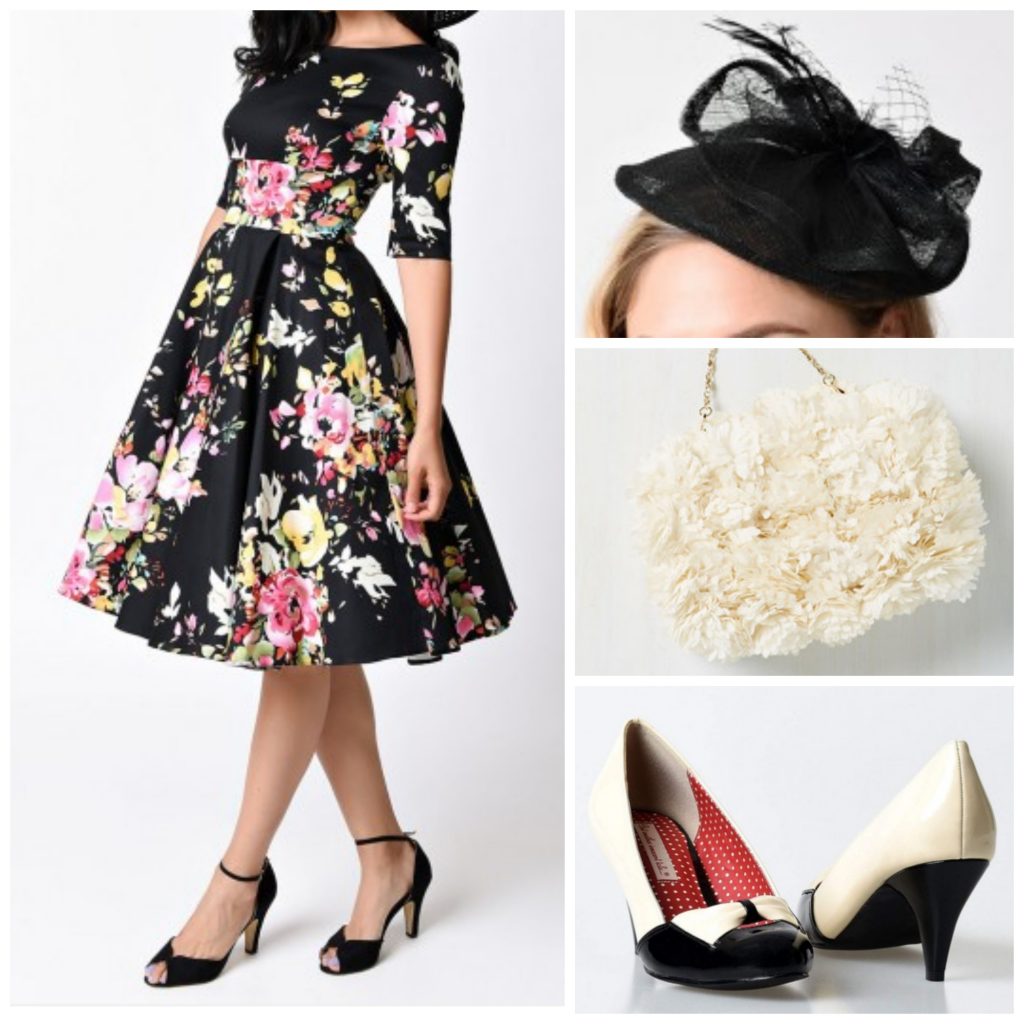 The Langham Huntington Pasadena is located at 1401 S Oak Knoll Ave, Pasadena, CA 91106.  Afternoon Tea service is a signature brand standard, offered at all Langham Hotels & Resorts.
Tea time!
Kastle
Tea room photos courtesy of the Langham Huntington Pasadena

Tags:
Langham Huntington Pasadena Afternoon Tea