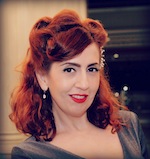 In the many years I've lived in Los Angeles, I've seen a lot of beloved places come and go, but one that makes me exceptionally sad is the closing of Kate Mantilini restaurant in Beverly Hills. This spacious eatery is home to a generous menu with lots of healthy options, huge portions and great taste. Plus, it is one of the few, if not the only, nice restaurant that serves late, which has been a perfect spot to hit after a night on the town.
Late actor Harry Lewis and wife Marilyn opened Kate Mantilini in the 1980s after first opening Hamburger Hamlet on the Sunset Strip in 1950, (another long gone beloved restaurant.) The Lewis' sons Adam and David took over the business in 2009, with Adam as the CEO and David as executive chef.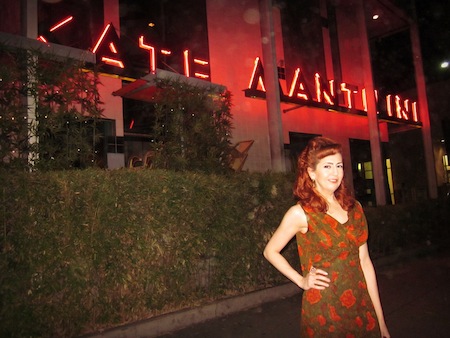 The restaurant has been a favorite of celebrities and the stylish set. The place is set up for people watching with a large open space and big wooden booths that rim the giant windows. It's almost like a walking a runway being seated by the host as you pass by an audience of tables and patrons at the bar. Because of the late night hours, many like me, came after a night out, dressed in their finest evening clothes.
I've lost count of how many famous people we've spotted at Kate's and nobody bothers them. We all know we're just there for the great food and stellar staff. Speaking of which, one of the things I'll miss most is our favorite waiter, Robert, a guy who looks like a character actor himself but took pride in being one the best, and friendliest, waiters in town. We always asked for a table in his section and he treated us great.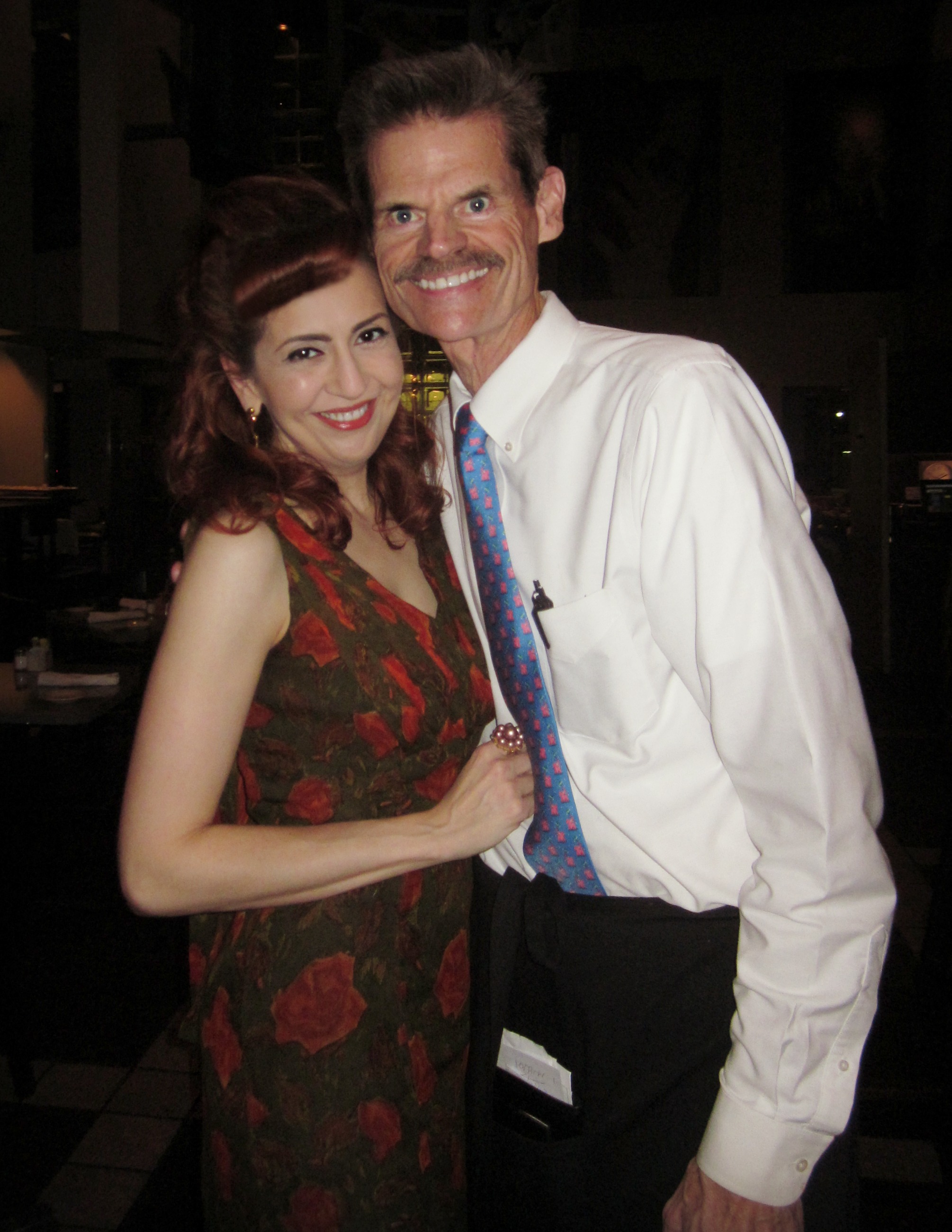 For one of my last nights there, I wore one of my favorite vintage dresses, a gauzy floral print dress from the late '50s/early '60s that features a cape-like drape in the back. After all, this is a place to see and be seen!
And just who was Kate Mantilini, whom the restaurant is named after? Supposedly she was quite an independent spirit and had a romantic affair with owner Marilyn's uncle. She dabbled in boxing promotion and was an early female entrepreneur in the 1940s, which captured Marilyn's imagination. While the family wasn't thrilled that a mistress became the namesake of the family business, the story has now become part of restaurant history.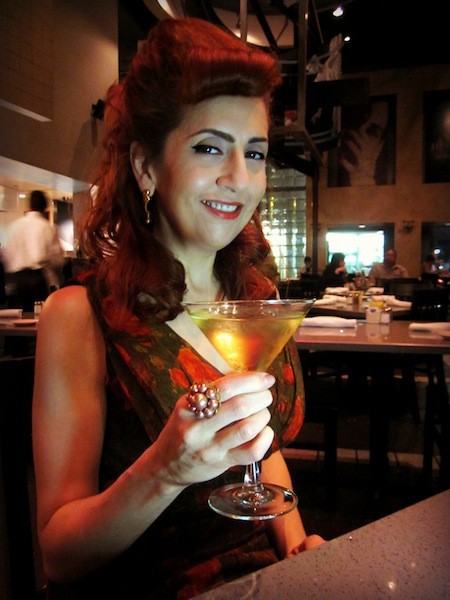 Kate Mantilini Beverly Hills will close on June 14. Catch it while you can.
9101 Wilshire Blvd., Beverly Hills, www.katemantilinirestaurant.com
Thanks for the memories,
Kastle
Kate Mantilini Beverly Hills
,
Vintage clothing