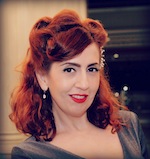 If you're anything like me, you fall in love with the costumes in many of the films you see. Heck, I often go see movies, especially period films, just to see the clothes! The Fashion Institute of Design and Merchandise (FIDM) offers an annual exhibit of the costumes of some of the biggest films of the year so movie and fashion buffs can see them up close.
This year's exhibit features the wardrobe from "Man of Steel", "The Great Gatsby" (loved!), "Saving Mr. Banks" "Anna Karenina" and many more. The exhibit is an eye-ful of gorgeousness and if you want to get an idea of the sizes of some of the actors, know that none of the costumes were altered in any way. Instead, each mannequin was cut to fit the clothes. I especially enjoyed the paper hairdo's that went along with them!
"American Hustle" costumes by designer Michael Wilkinson
We sent Disco K. to check out the clothes from "American Hustle" (though we did worry she'd try to take some of them home!) The clothing is a picture-perfect example of the sexy fashions of the '70s disco era – slinky dresses, wrap dresses, long necklaces,  men's velvet suits and ascots. Here's her report:
And here's a sampling of some of the exhibit: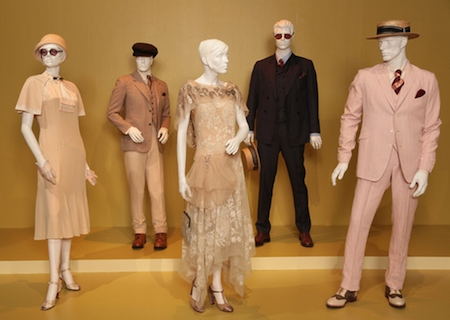 "The Great Gatsby" costumes by designer Catherine Martin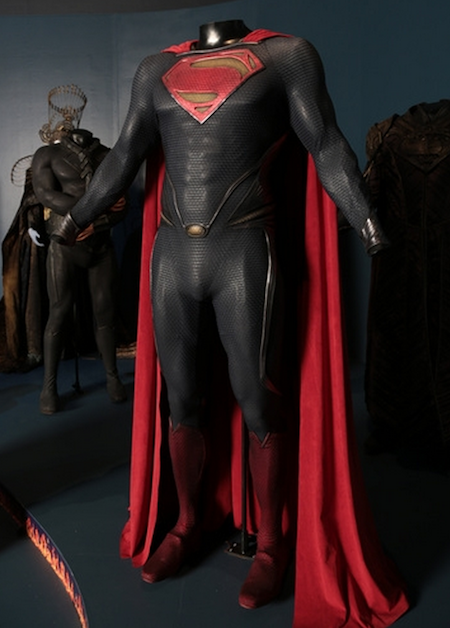 "Man of Steel" costumes by designer James Acheson and Michael Wilkinson.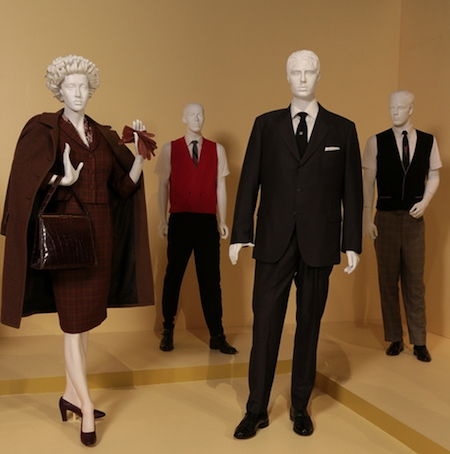 Saving Mr. Banks" costumes by designer Daniel Orlandi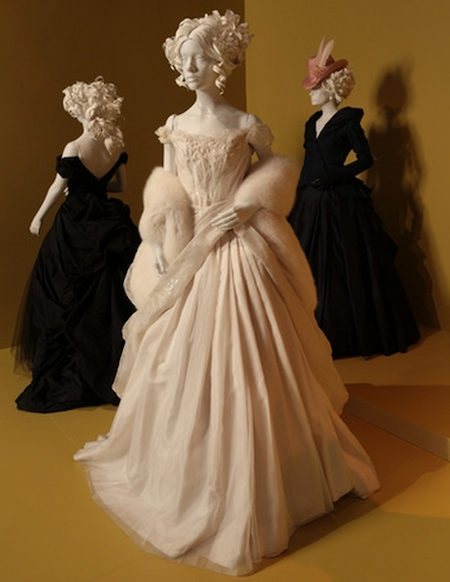 "Anna Karenina" costumes by designer Jacqueline Durran
FIDM's 22nd Annual Exhibition of Motion Picture Costume Design is on display now through April 26th. Admission is free.
Hooray for Hollywood,
Kastle
Photos courtesy of FIDM, used by permission.
I am not affiliated with or sponsored by any advertisements shown below. They are placed by WordPress.
Tags:
American Hustle
,
American Hustle Wardrobe
,
disco fashion
,
FIDM
,
Film Costume
,
Film Costumes
,
Film Fashion