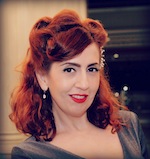 Our partying '70s throw-back guest blogger Disco K. is the subject of this week's Get the Look with her authentic '70s fashions of disco clubbin' evening wear. While she's no stranger to partying until the sun comes up and wearing her nighttime outfit during the day, we highly recommend it for a night of dancing.
The look has recently been rediscovered after being featured in the film, "American Hustle." To get the look, check vintage stores and eBay for items from the 1970s. Dresses should be slinky and body-hugging with halter top or spaghetti strap detailing or the classic wrap-dress silhouette. Jewelry consists of long, drop charm necklaces, dangle hoop earrings and metal bangles. Throw on a fur stole, some platform heels, and a clutch to carry your compact, cigarettes and enough cash for a cocktail and cab ride home.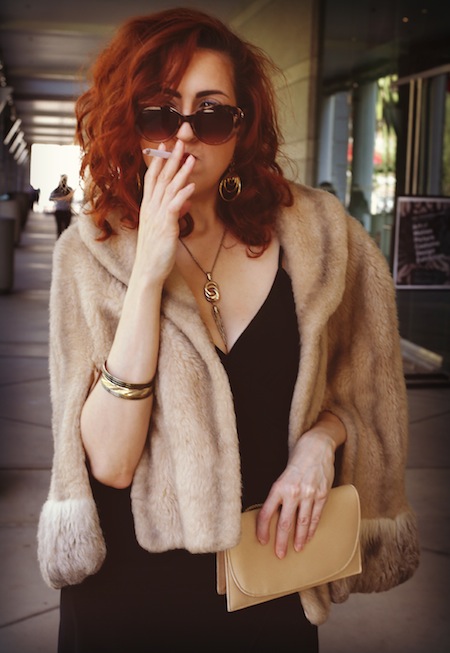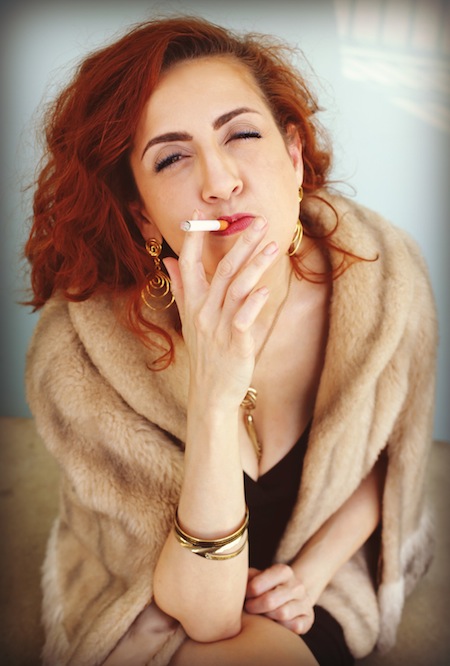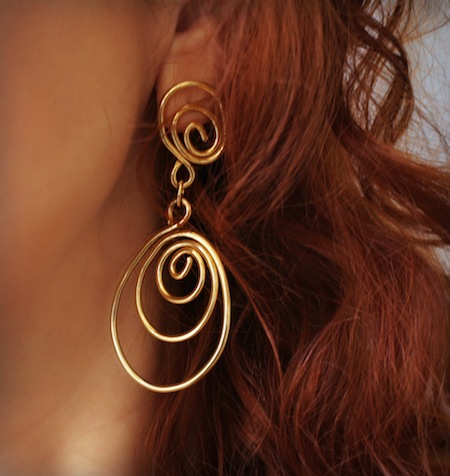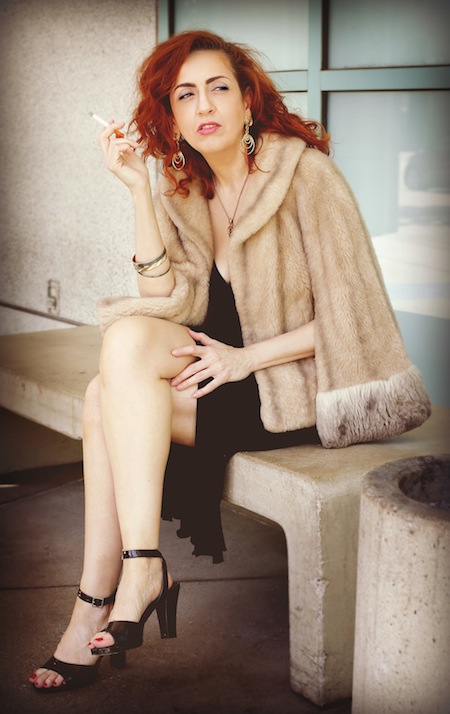 Disco K's look was inspired by the personal style of Jerry Hall and Farrah Fawcett at Studio 54 and put together entirely from vintage items. Check out her eBay HAUL video! Find your own '70s treasures on eBay using the links below*:
Photos by Erica Hampton, be sure to check out her work.
Do the hustle,
Kastle
All items featured here were purchased by Disco K. She is not sponsored but is totally willing to sell-out if asked. Please note, cigarettes are prop only. 
See *disclosure
I am not affiliated with or sponsored by any advertisements shown below. They are placed by WordPress.
Tags:
1970s
,
American Hustle
,
clubwear
,
Disco
,
disco fashion
,
Disco K.
,
nightclub outfit
,
retro fashion
,
Vintage clothing
,
Women's Fashion