Retro Glam Style at General Lee's
February 28, 2016
by stilettocity — Posted in Fashion, Where to Go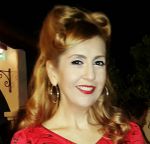 Looking like one of those bars you have to be in-the-know about, General Lee's is subtly tucked into Chinatown Plaza, with a tiny neon sign above the doorway. Enter and you'll find two floors to explore. Tiki-style palm frond upholstery jazzes up the conversation-inducing seating arrangements as part of the Asian-influenced interior design by William Edwards. Expert mixologists behind the venue's two bars will keep you enticed with creative libations crafted with clever ingredients.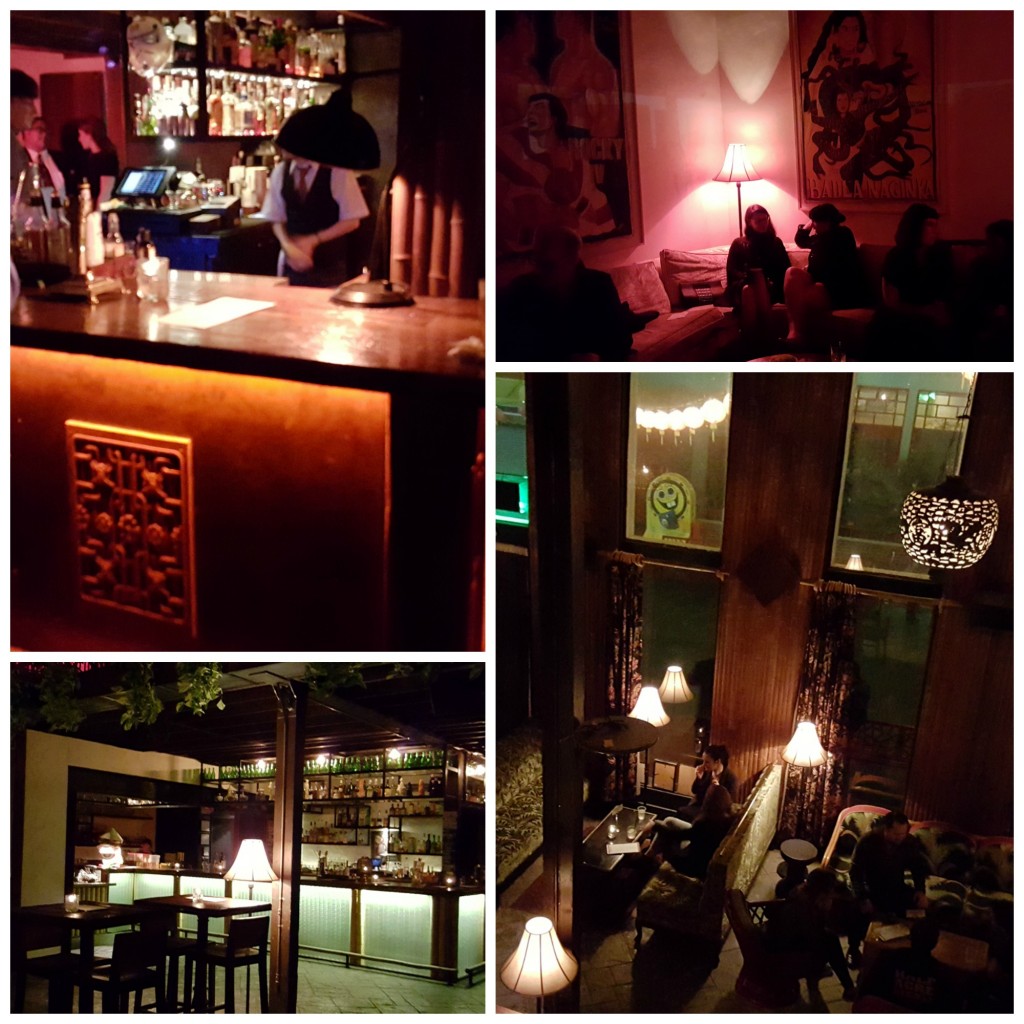 The bar itself has quite a history, its name pays homage to General Lee's Chinese restaurant, which occupied the space from 1878 to 1985, which was a favorite spot of Frank Sinatra, Gary Cooper and Judy Garland.
It's now known as a favorite watering hole for those seeking interesting cocktails and an old school vibe. The venue also hosts occasional live DJs.
What I Wore
The night I went, the world was still reeling from the passing of David Bowie, so I decided to put together an outfit to pay tribute the best way I knew how – with fashion. Drawing from one of my favorite films, "The Hunger," I channeled Bowie's immortal lover Miriam (played by Catherine Deneuve) with a mix of seductive retro glamour and sophistication. A sparkly, low cut , three-quarter sleeve wiggle dress provided some sexy retro glam style with spiky stilettos and fishnet stockings. I added a vintage purse with a bit of fringe trim, and the look was completed with a black pillbox hat and veil that Miriam would surely favor, and marked my mourning for the great Starman.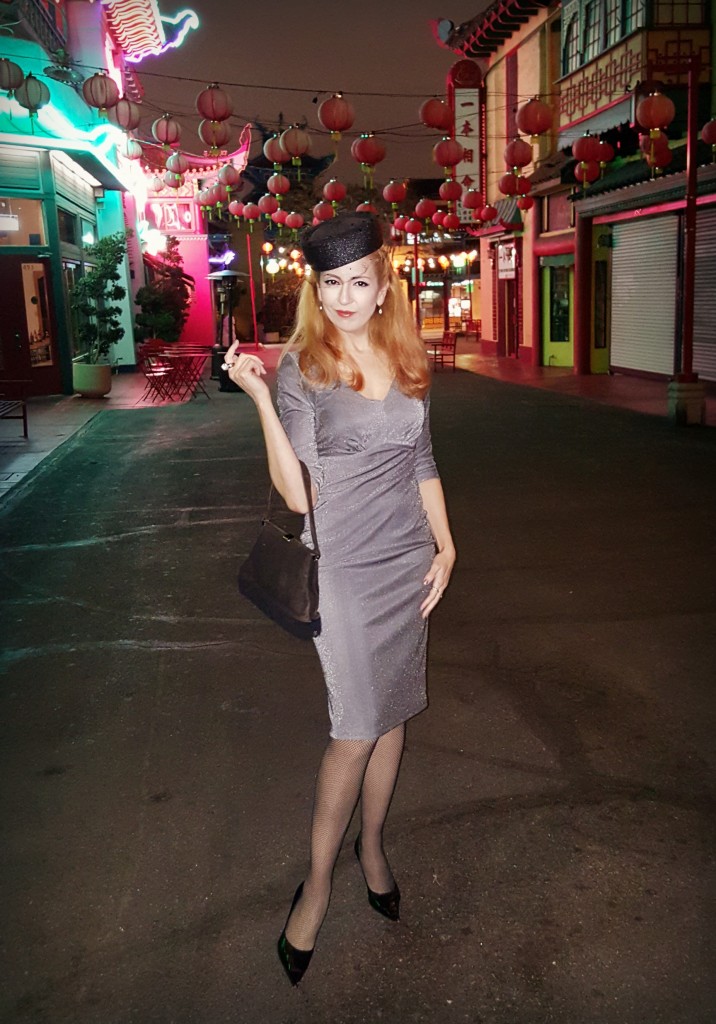 Dressing Retro Glam
To bring some retro glam style to your look, think bling and sophistication. A little sparkle in your outfit or accessories, such as this bedazzled retro style evening bag, helps you get your glam on without overdoing it. A sleek silhouette, such as this cap sleeve wiggle dress in a deep green hue, will up your game. Fishnet stockings bring just the right amount of sexy. Then top it off with a veiled hat or fascinator for just the right amount of drama. Click the links to shop* this look.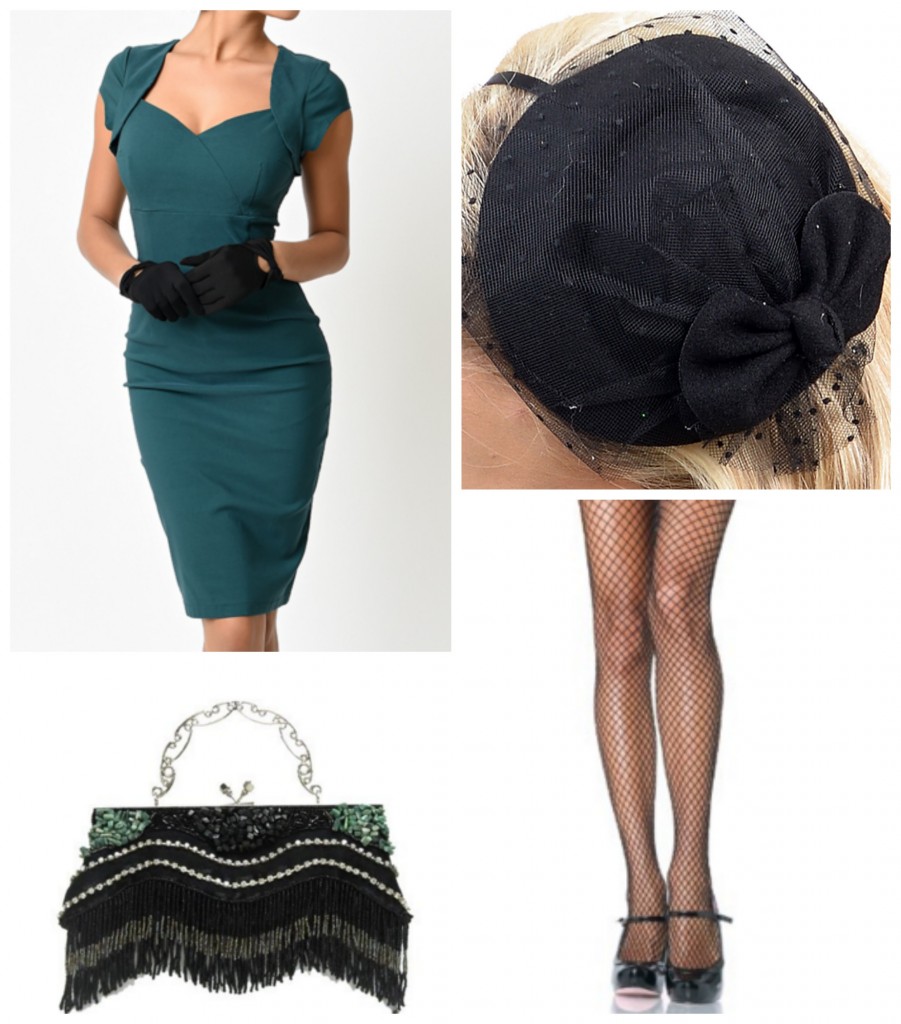 Now go out and be glamorous!
General Lee's is located at 475 Gin Ling Way, Los Angeles, CA 90012
Style on,
Kastle
Shag Store photos courtesy of the Shag Store.
Photos edited with PicMonkey*. Get it!
bars in Downtown LA
,
bars in Los Angeles
,
glam style
,
Kastle Waserman
,
LA Nightclubs
,
nightclub
,
retro style