Reading and Drinking at the Wellesbourne
June 16, 2017
by stilettocity — Posted in Fashion, Los Angeles, Where to Go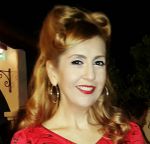 Nothing goes together like a good book and a cocktail. Tucked into a strip of shops along Pico Boulevard where the Westside Pavilion Shopping Center looms across the street and the bustling historic Apple Pan burger bar is just down the road, is a charming bar called the Wellesbourne. Step inside and experience the romantically darkened vibe of a cozy vintage library. A fireplace roars, even in the summertime. for some serious mood lighting, and offers a snuggly place to sit. A DJ spins ambient and soulful sounds played soft enough to allow for conversation. It's the perfect place for a date or girls night out. The place is just classy and elegant.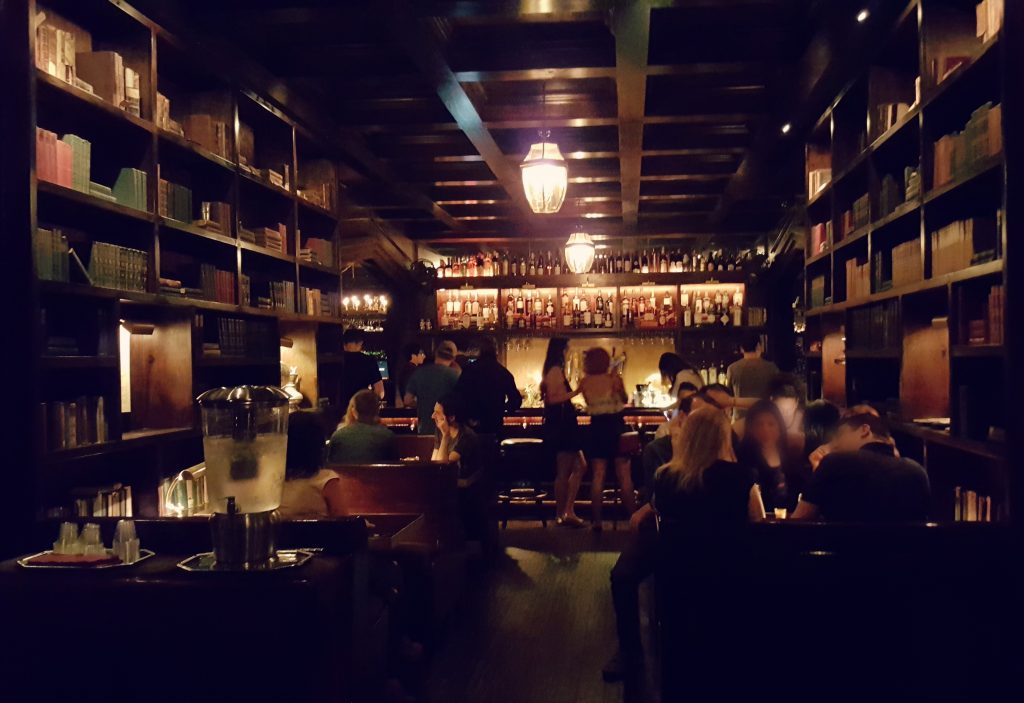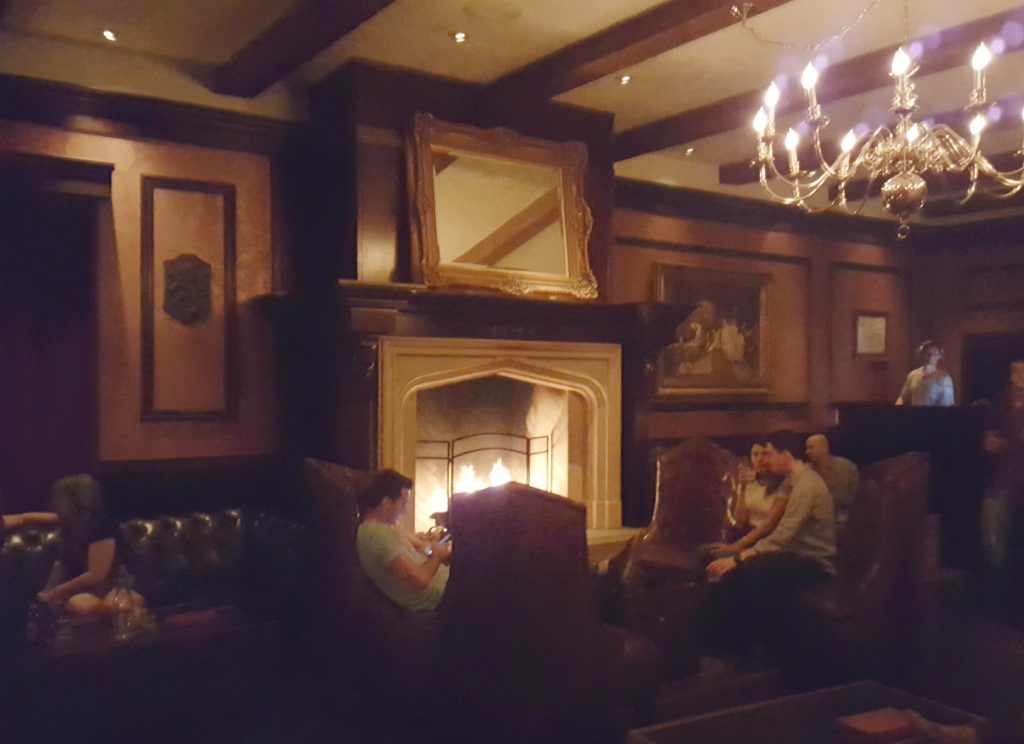 They feature a wide assortment of traditional and creative cocktails and delicious nibbles. If that's not enough, the walls are lined with vintage books, which are free to take down and tuck into a nice drink and read to escape into another world for a while. You can also head for the "game room" for a round of foosball. The staff is ultra-friendly and so is the crowd, as we easily made friends with the people sitting near us. And we loved that the check came in a hallowed-out book – so clever!
What I Wore
The speakeasy vibe of this bar called for a little vintage dress I picked up on a recent trip to London. I love the Harlequins in frames print and easy shift silhouette. I paired it with a brass finish, vintage style, heart-shaped clock locket that my love gave me and vintage style, brass-trimmed pearl earrings, t-strap heels and vintage brown leather handbag.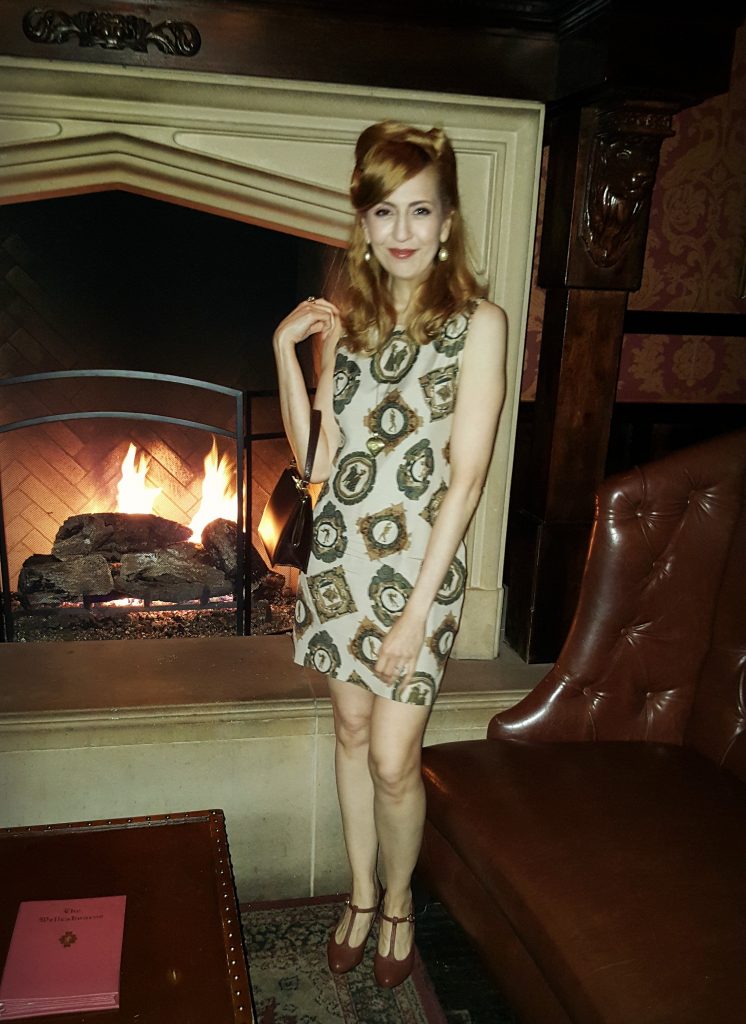 What to Wear
When entering a darkly-lit venue, the best way to stand out is to wear a light color. This summery white shift dress with fem vanilla-colored lace trim is sure to turn a few heads. Pair it with a gold, antique-looking statement necklace to add a bit of glamor for the evening. Two-tone oxford heels add a bookish touch as well as a book-shaped clutch purse. Click the links to shop this look!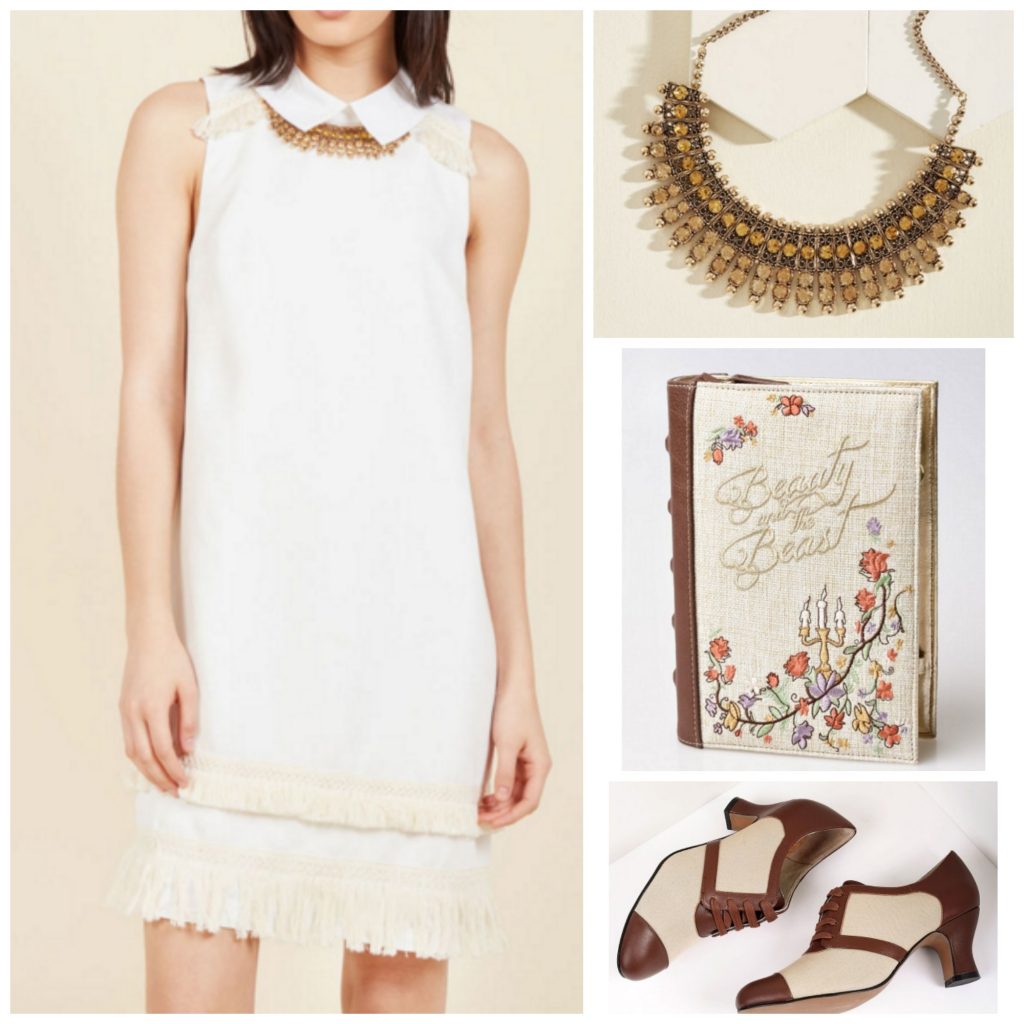 The Wellesbourne is located at 10929 W Pico Blvd, Los Angeles, CA 90064
Read on,
Kastle