How to Wear Vintage Bed Jackets as Outerwear
July 29, 2021
by stilettocity — Posted in Fashion
I've fallen in love with vintage bed jackets. Those delicate, frilly little tie-on jackets ladies wore over their fancy nighties back from roughly the 1930s-70s. It just doesn't seem like ladies float around the house in flowing nightgowns anymore. Though I have to admit, cotton t-shirts and lounge pants are a tad more comfy than scratchy nylon lace, but still…
So what to do with all the slinky bed jackets that sit on the racks in vintage stores? Wear them! They make great little jackets over daywear to give a feminine touch, and yes, all that nylon fabric can be very warm when there's a chill in the air.
How to Shop for a Vintage Bed Jacket
I like to look for vintage bed jackets cropped at waist length and not too frilly, so they don't look so much like lingerie. Just a little lace around the neckline or trim on the sleeves will do. Ruffled and quilted bed jackets work great for this purpose. And top marks if you find a cotton or fleece one, which were sometimes known as "housecoats" for even more warmth and durability and less of the nightie look.
Here are three ways to wear vintage bed jackets as outerwear.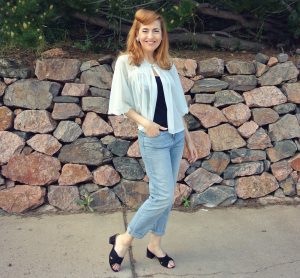 Wear Vintage Bed Jackets with Jeans
You can't beat juxtaposing a feminine sheer lace-trimmed bed jacket over some casual jeans and a tank for an easy-breezy casual look that says: oh, I just threw on a little something. 
The ruggedness of the jeans plays off nicely with the lace of the bed jacket, so it doesn't look so much like intimate apparel.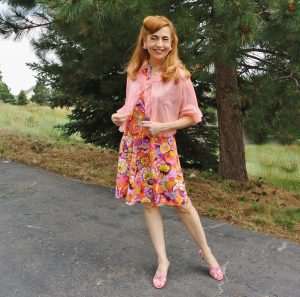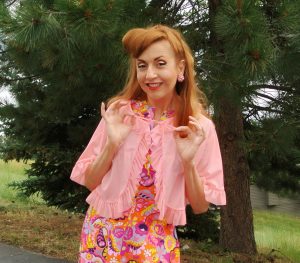 Wear a Vintage Bed Jacket Over a Dress
Add a little cover-up to your dress when the temperatures turn cooler. A vintage bed jacket really fancies up a casual dress or can be a real show-stopper over a simple cocktail dress. 
The frilliness of the bed jacket can make you feel even more dressed up for special occasions.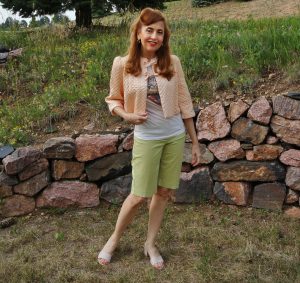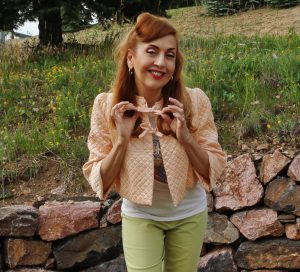 Wear Vintage Bed Jacket with a Graphic Tee Shirt
Let your personality show through with a graphic t-shirt supporting your favorite organization, band or pop culture heroes (mine is Wonder Woman here). Pair it with some shorts in the summer, pants or a skirt. The bed jacket dresses up the casualness of the t-shirt and the sweet little string ties work like an extra accessory.
So now that you know how to style them, will you be checking out vintage bed jackets as an option for a feminine little cover-up?
Check out more of my looks on my Instagram page.
Until next time,
Kastle
Tags:
How to Style Vintage Clothes
,
How to Wear Vintage Clothes
,
Vintage Bed Jacket