Book Purses: Dress Smart!
March 27, 2012
by — Posted in Fashion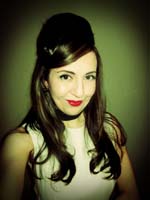 What is it about purses – why can't us girls get enough of them? There are just so many cute ways to carry your stuff! Actress Michelle Williams recently drew attention on the red carpet for making a fashion statement with an unusual handbag – a book purse.
See Michelle's look.
While hers was from designer Olypia Le Tan, which sells for over 1K, the crafty people on Etsy have made some for you for a fraction of the fancy designer cost, like this one I found from SpoonfulOfChocolate: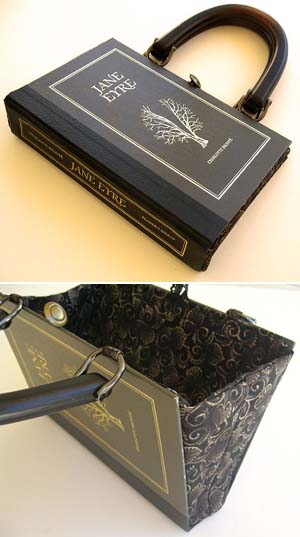 If you're feeling crafty, you can make your own. It's a great way to recycle an unused or vintage book. Learn how by watching a handy video on YouTube:
[youtube http://www.youtube.com/watch?v=m4RFH0q0Osk]
Well, I for one have very little time for crafts so I'll stick to shopping! Be sure to check out all of SpoonfulOfChocolate's book purses.
It's one sure way to flaunt your literary prowess and green leanings, while being ever-so-fashionable.
It's in the bag,
K.
Accessories
,
Book purse
,
Etsy
,
Fashion
,
fashion statement
,
green fashion
,
Handbags and Purses
,
LA Fashion blog
,
Michelle Williams