Senorita Style at Viva Cantina
February 8, 2016
by stilettocity — Posted in Fashion, Where to Go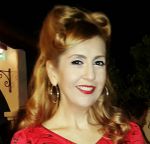 Along a tree-lined boulevard in Burbank, CA, you can find homes that have horses in their backyards instead of dogs. It's a neighborhood of equestrians and a perfect spot for a honky-tonk style watering hole that serves up some classic Mexican grub and cocktails. Viva Cantina has long been a hangout for locals and music lovers and it just felt right to put on a little Senorita style to go check out some music.
Directly adjacent to the LA Equestrian Center, you have to watch out for horses crossing the road while you look for street parking, as the tiny parking lot usually fills up early. Viva Cantina has two music rooms and two bars so you can catch an abundance of music on any given night. The place used to get packed out on the weekends with the rockabilly crowds, now it's mostly local blues, country and jazz acts. On any given night you can catch a local act such as Jimmy Angel or on the night I went, Gary Myrick.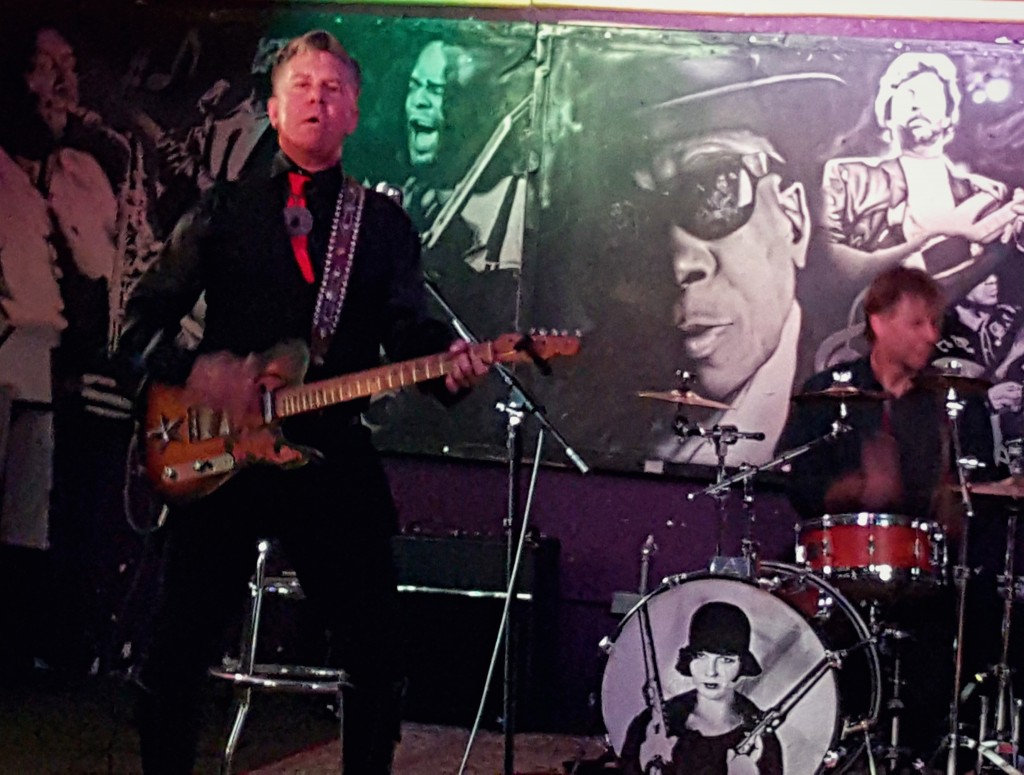 What I Wore
Since it was Mexican food and bluesy tunes, I felt a little Senorita style was in order. So I grabbed my ruffled top, that sits seductively on my shoulders, and a classic pencil skirt in jewel-tone purple hue. A big ol' hair flower behind my ear adds the finishing touch.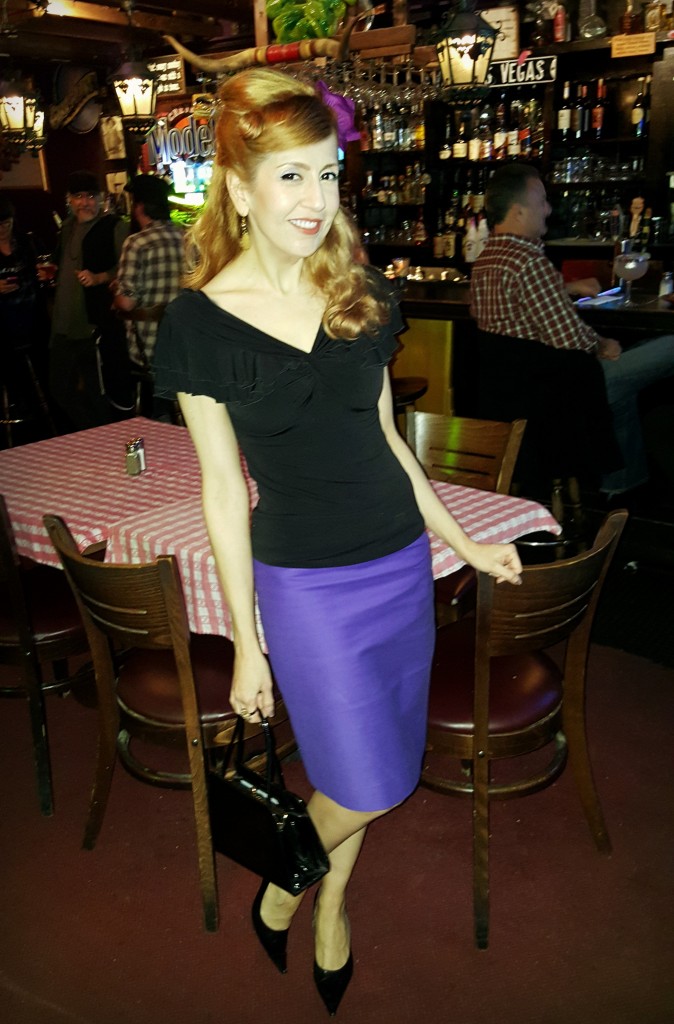 Style Your Night
To add a little Senorita style to a night out, think ruffles or lace. This wonderful necktie top with lace trim that matches a colorful lace overlay skirt will have you looking elegant and ready to take a spin on the dance floor. Don't forget some comfortable dancing shoes with unique detail. Add a colorful hair flower from a huge selection on eBay for a feminine touch. Click the links to shop* this look!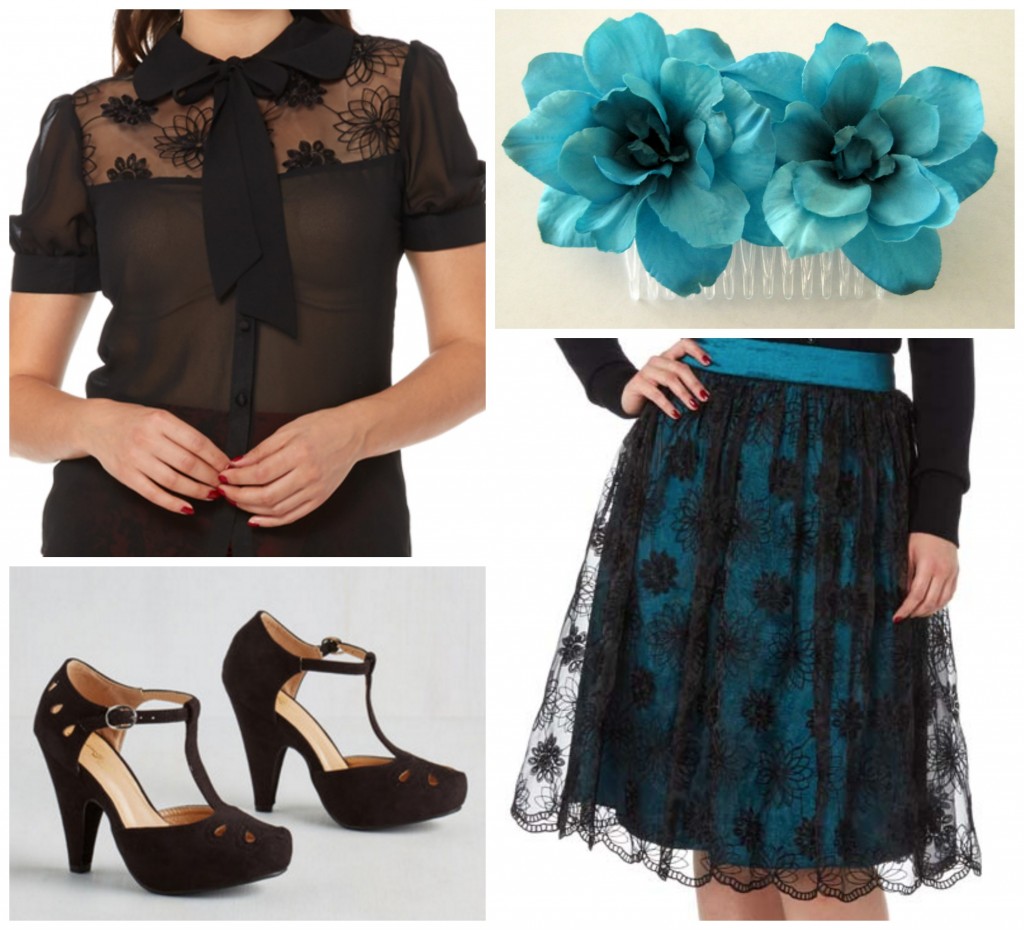 Viva Cantina is located at 900 Riverside Dr, Burbank, CA 91506
Cha, cha cha,
Kastle
Photos edited with PicMonkey*. Get it!
bars in Los Angeles
,
Kastle Waserman
,
LA Nightclubs
,
Nightclubs
,
restaurants in Los Angeles
,
senorita style