Vanity Girl Hollywood: Interview with Maxine Tatlonghari
December 12, 2011
by stilettocity — Posted in Beauty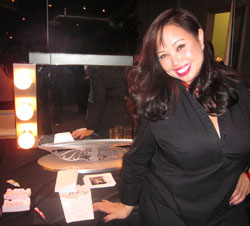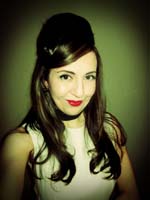 As any girly girl can attest, it's fun to get dressed up and feel gorgeous. But for most women, the behind-the-scenes of getting ready is hardly diva worthy – steamy bathrooms, small mirrors, bad lighting. Wouldn't it be nice to have the kind of big bulb vanities you see backstage at runway shows?  That's what Vanity Girl Hollywood's Maxine Tatlonghari, thought when she was at Burke Williams Spa for a pick-me-up pamper day after being laid off her job of 11 years. "I was getting ready in their vanity room and I just thought it was such a different experience to sit down and be well lit. It felt glamorous. Models and actresses get to feel like that all the time – why shouldn't the everyday woman?"
Maxine decided to start her own business and founded Vanity Girl Hollywood in 2008 as a way of bringing a bit of Hollywood to the masses in the form of large scale mirrors lined with big bright bulbs that provide not just good, but flattering, lighting to do makeup by. They create an instant backstage style experience that brings a bold sweep of glamour to any room.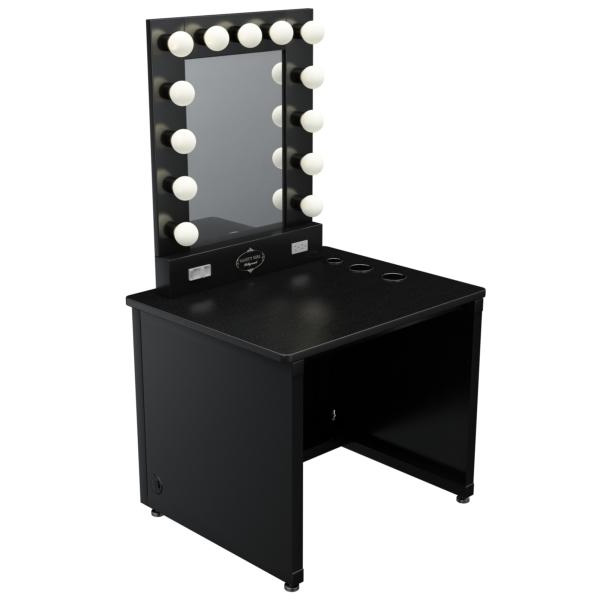 Vanity Girl Hollywood Broadway Makeup Desk
She admittedly started small, working with Versa Products Inc. a Los Angeles manufacturer she knew, who believed in what she was doing. She's proud to say she keeps her production local with this company that also operates with green practices. She began utilizing the power of Facebook and Twitter and her background as a publicist and events director to get the word out. "There was a time when unless you had a rolodex of editor's names, you couldn't get a story out," she says. "But now, if you have a sense of PR strategy, the social media tools allow you to get the word out quickly."
She found out just how quickly when Vanity Girl Hollywood began working with celebrities and social media plugs from Kim Kardashian and YouTube makeup sensation Kandee Johnson sent Maxine's business into the stratosphere.
Most recently, Maxine added events as part of her marketing plan, bringing out her vanities to create pop-up beauty bars at posh parties. She also brings along a posse of beauty experts such as makeup artist, Kenetia Lee and the Makeup Mandy "Lashers" to provide mini makeovers. Ladies line up, cocktails in hand, grooving to the music to get a quick beauty boost on the spot. "It's part of the entertainment just as someone would have a bartender and a DJ," she says.
At the recent party for the opening of Pure Barre in Beverly Hills, the Vanity Girl Hollywood Broadway Lighted Makeup Desk and Starlet Lighted Vanity Mirror dazzled the crowd. Maxine worked the room,  using her events background and party personality to connect everyone in attendance, especially other females who are pursuing their passions. Her efforts and her vanities seem to work to lift everyone up, to make everyone a star for the night. "I really want my friends to succeed and have great careers," she says. "I had really great people help do that for me."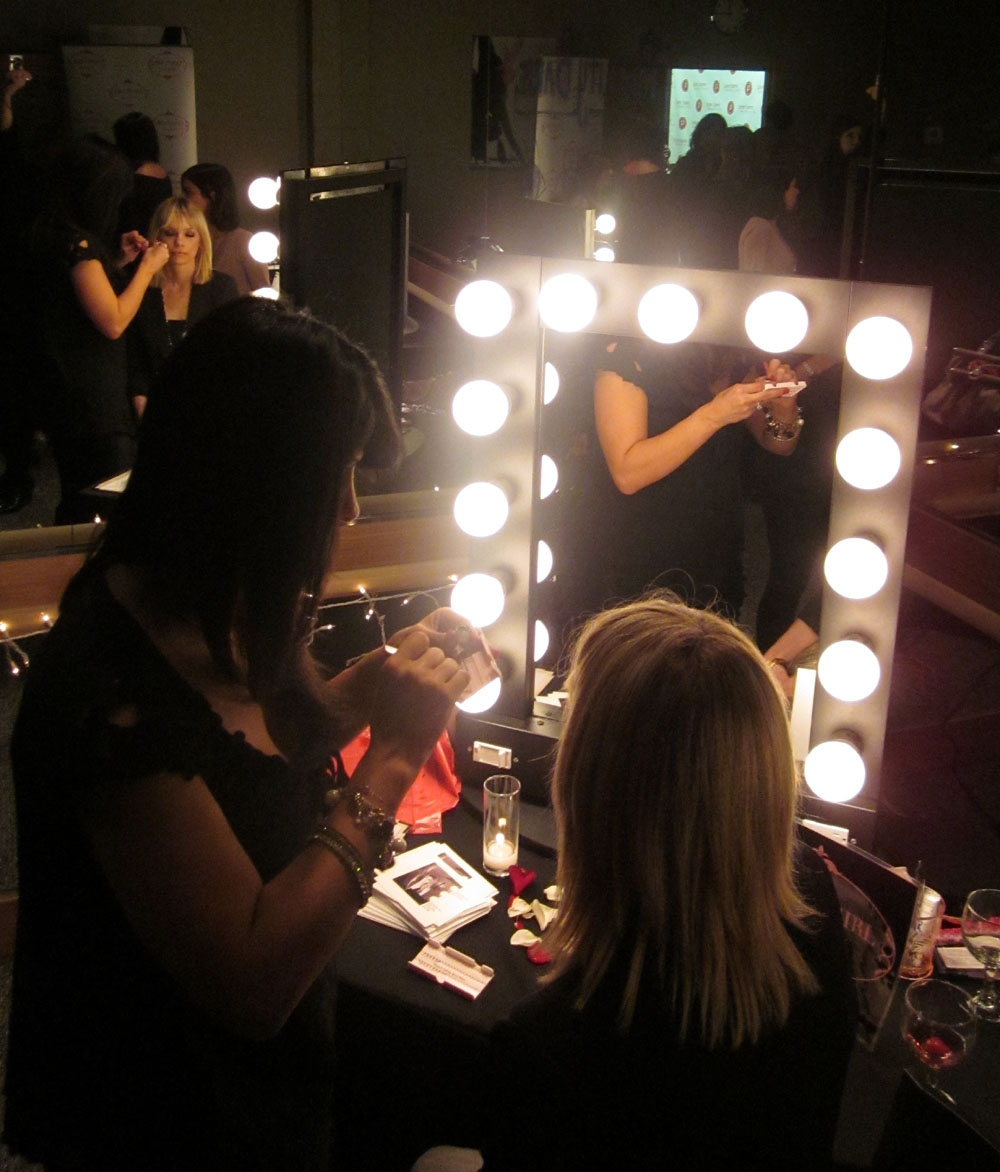 Click to see a slideshow of the party
Her give-back also includes speaking engagements. She recently shared her experiences in growing her business with UCLA's Social Media Marketing class to offer inspiration to aspiring online marketers.
For Maxine, business is really about making everything feel just a little more glamorous. She wants to show people the world is just one big red carpet runway and Vanity Girl Hollywood can help you get ready for it! — Kastle Waserman, Stiletto City
Shop here* for your own Vanity Girl Hollywood Mirror!

 If you would like to see the Vanity Girl Hollywood Vanities, visit the showroom at Makeup Mandy, 8441 Melrose Ave, W.Hollywood, 90069 
Party photos by Kastle
Photo of Maxine and Kastle by Susan Ledgerwood Photography
Kastle Waserman
,
makeup mirror
,
Maxine Tatlonghari
,
Vanity Girl
,
Vanity Girl Hollywood