Retro Hair Class with Miss Rockabilly Ruby
June 29, 2013
by — Posted in Beauty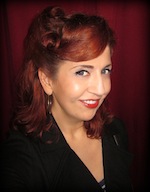 One of the key parts of a vintage look is having the right hair. I recently discovered hairdresser Miss Rockabilly Ruby who has styled looks for Pinup Girl Clothing and works out of Lola and Roxy's Salon in Burbank. I had her give me one of her famous updo's a few weeks back that came out simply spectacular (see the photo on Instagram) and I was excited to check out her pinup hair class to share her awesome talent here on Stiletto City and get some tips on how to create those amazing Ruby do's!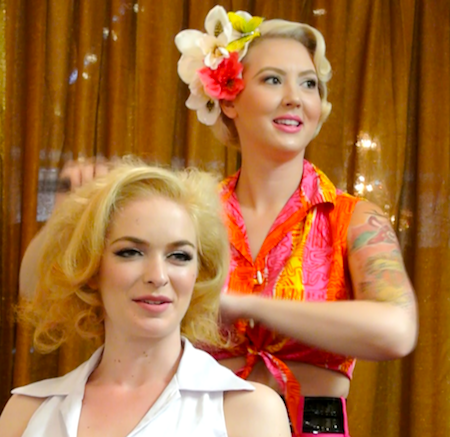 I joined about 25 other aspiring pinups in the back room of the Pinup Girl Boutique as Ruby created three different looks: a '60s bubble flip, a beehive and an elegant '50s faux bob. Ruby hails from Minnesota and just moved to LA last year so we are lucky to have her! She trained at the Aveda Institue after studying graphic design and finding she hated it. But she definitely has an artistic touch to her hair designs! Here are some of the amazing creations she did that day. Click on each image to see the transformation slideshow.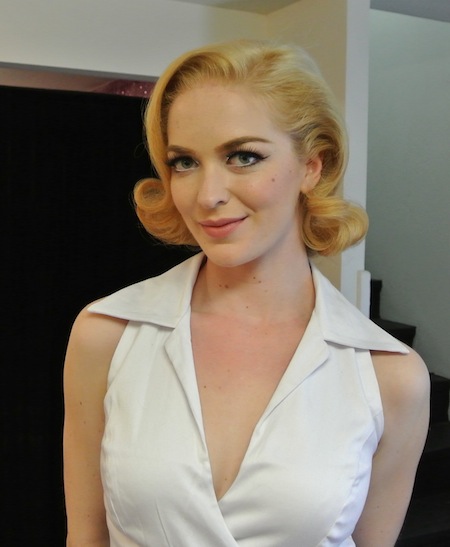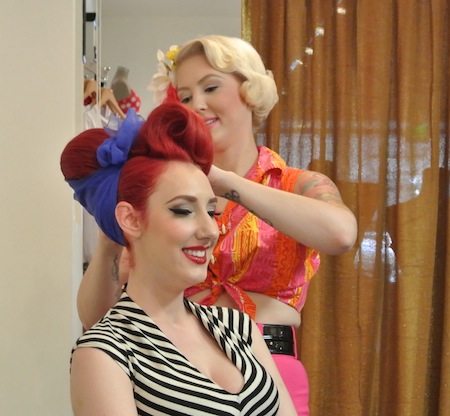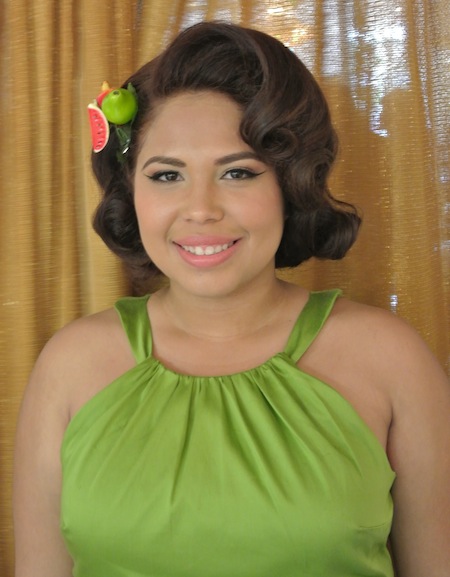 Here are a few things I learned:
These do's will keep hairspray companies in business!
Use duck clips to section off hair and work with one section at a time.
Each of these looks was set the same way using a GHD 1 inch flat iron to curl each piece of hair under and clip. Let set until cool.
Mist each section before you take that flat iron to it to protect the hair. Kenra Platinum Hot Spray works well and is available at the Pinup Girl Boutique.
Your set do can last you a few days if you sleep very still or use satin pillow cases.
Teasing is your friend but will be your enemy when you try to get it out – get in the shower, use lots of conditioner and wide-tooth comb.
Ruby loves doing BIG HAIR, the bigger the better, especially '60s hair. (My kind of gal!)
Ruby loves talking "Toddlers & Tieras" and "Honey Boo Boo" – don't get her started!
Now that class is over, I'm hoping I have at least a pinky-full of Ruby's talent to try to create these looks myself. If not, I know she's just an appointment away! One thing I know for sure is that it's a delight to sit in Ruby's chair. Besides her fabulous end product, her spunky personality will have you laughing the whole time!
Go big or go home!
Kastle
Kastle Waserman
,
Miss Rockabilly Ruby
,
Pinup Girl Boutique
,
Pinup Girl Clothing
,
Retro Hair
,
Stiletto City