Lady in Red at Casa Vega
July 31, 2016
by stilettocity — Posted in Fashion, Where to Go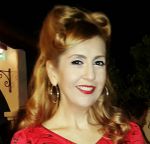 In the dim lighting that picks up the rosy hue of red leather booths, red tablecloths, and brick walls, everyone looks a little bit more attractive as they sit down for some traditional Mexican fare at Casa Vega. It also provides a discreetly private atmosphere for the many celebrities who frequent this restaurant that has been serving the stars and the locals since 1956. Arched doorways of traditional Spanish architecture usher you into rooms lined with Mexican paintings and tables overflowing with sizzling plates of food. The bar near the front is bustling serving a large variety of jumbo-sized signature drinks, which goes down great with hearty serving of hand-chopped guacamole and chips or a full-on plate of enchiladas.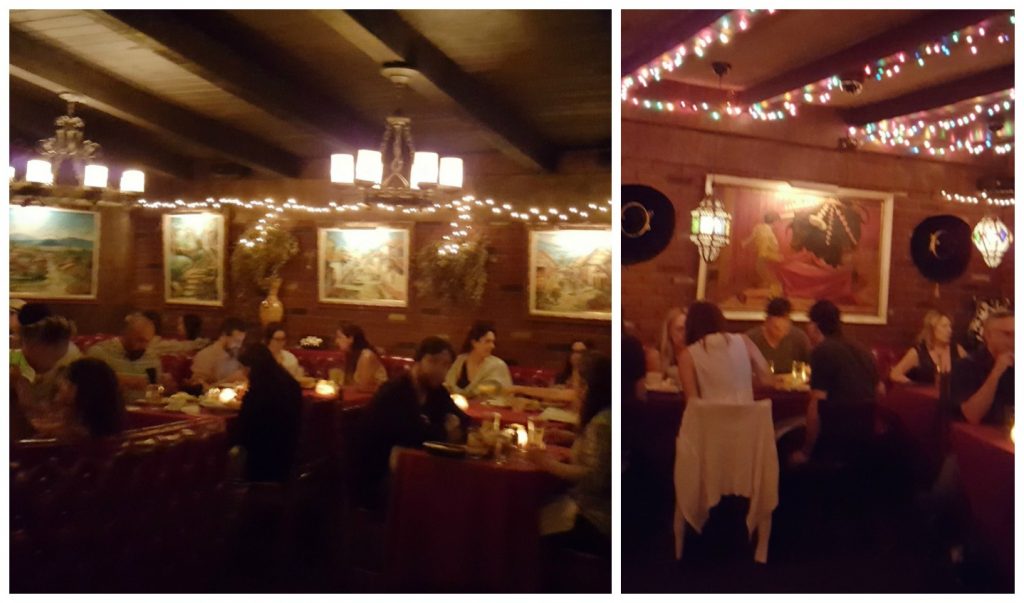 Casa Vega has been a family-run fixture on the corner of movie studio adjacent Sherman Oaks, which might be why one of their first customers was actress Jane Fonda. George Clooney was known to bring his dates there, and celebrities continue to stream into the relaxed supper club setting. It was also the perfect place to meet a gal pal for cocktails and girl talk like I did the other night.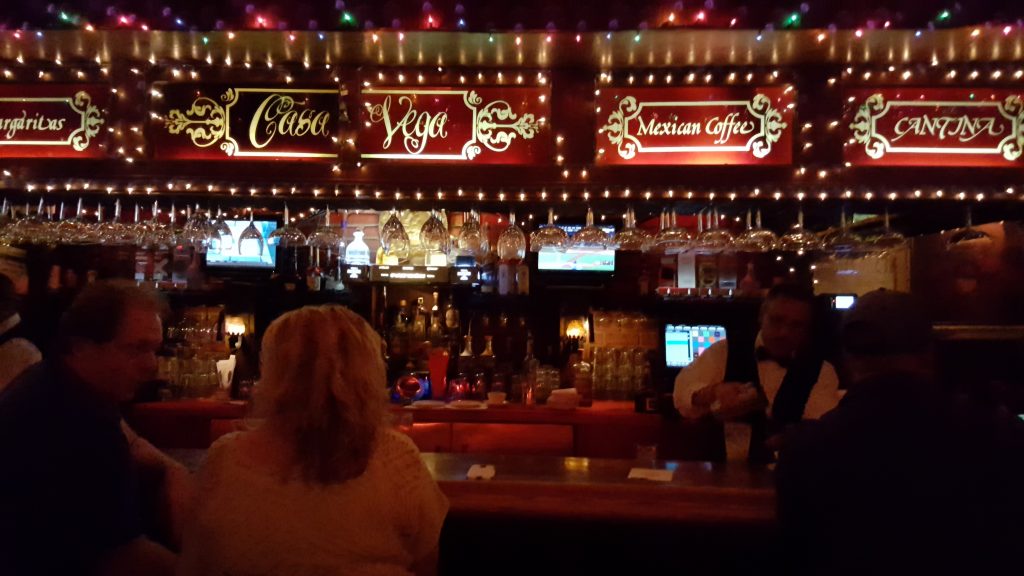 What I Wore
When I think of Casa Vega, I always think of the red glow of the interior and the restaurant's logo, so a red vintage dress was in order for the night. This sharkskin dress is one of my favorites because of the deep red hue streaked with black, and the sheen of the fabric. I always like to give it a touch of rock 'n' roll with a studded black leather belt, a gun metal silver vintage reproduction purse, and some spiky stilettos. I let my hair go wild after a dose of steam rollers, and did a simple sideswept pinup do.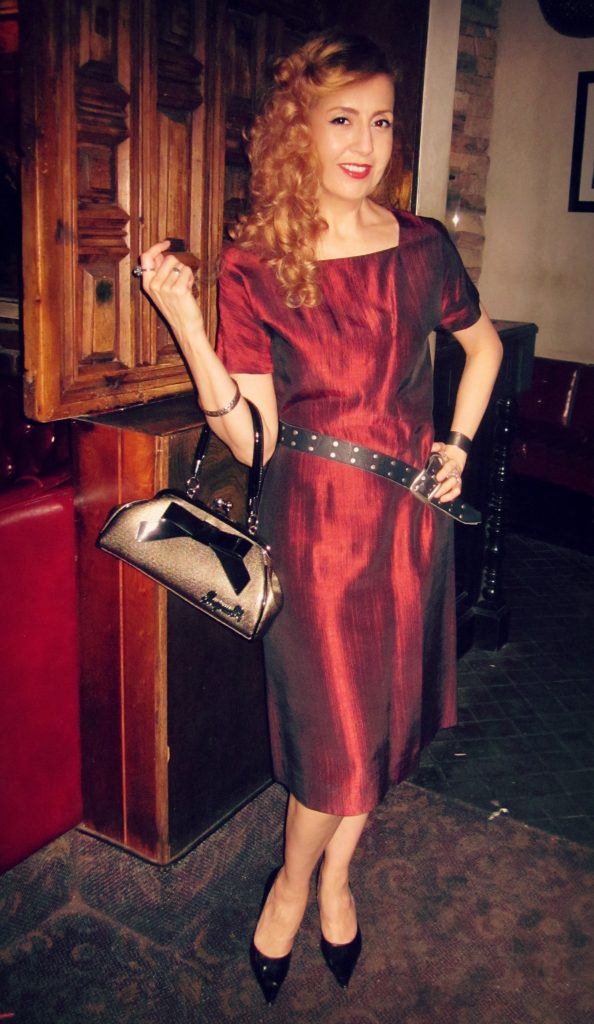 What To Wear
Be the lady in red with this charming, short sleeve, wiggle dress paired with a matching red handbag and deceptively sexy white mary jane stilettos. Click the links to shop* this look!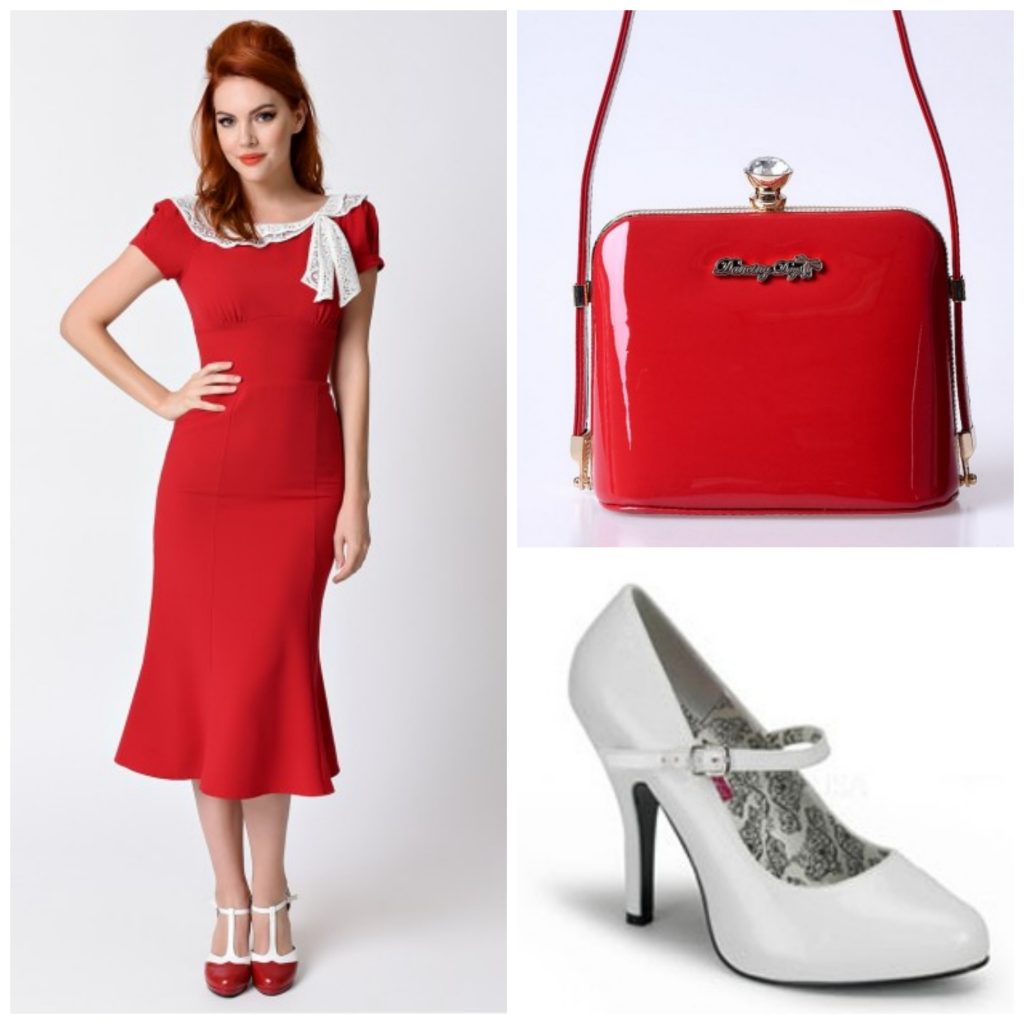 Casa Vega is located at 13301 Ventura Blvd, Sherman Oaks, CA 91423
Adios!
Kastle

Tags:
bars in Los Angeles
,
Kastle Waserman
,
restaurants in Los Angeles
,
Stiletto City