Gift Shopping at Wacko
December 6, 2016
by stilettocity — Posted in Fashion, Where to Go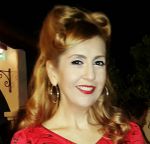 'Tis the season for holiday shopping. One of my favorite places for finding cool and unique gifts is Wacko (aka Soap Plant.) This store has a long history as an icon of Los Angeles for their massive selection of pop culture-related toys, books, candles, housewares and just plain oddities. I usually find something crazy or humorous for my offbeat, rock 'n' roll friends.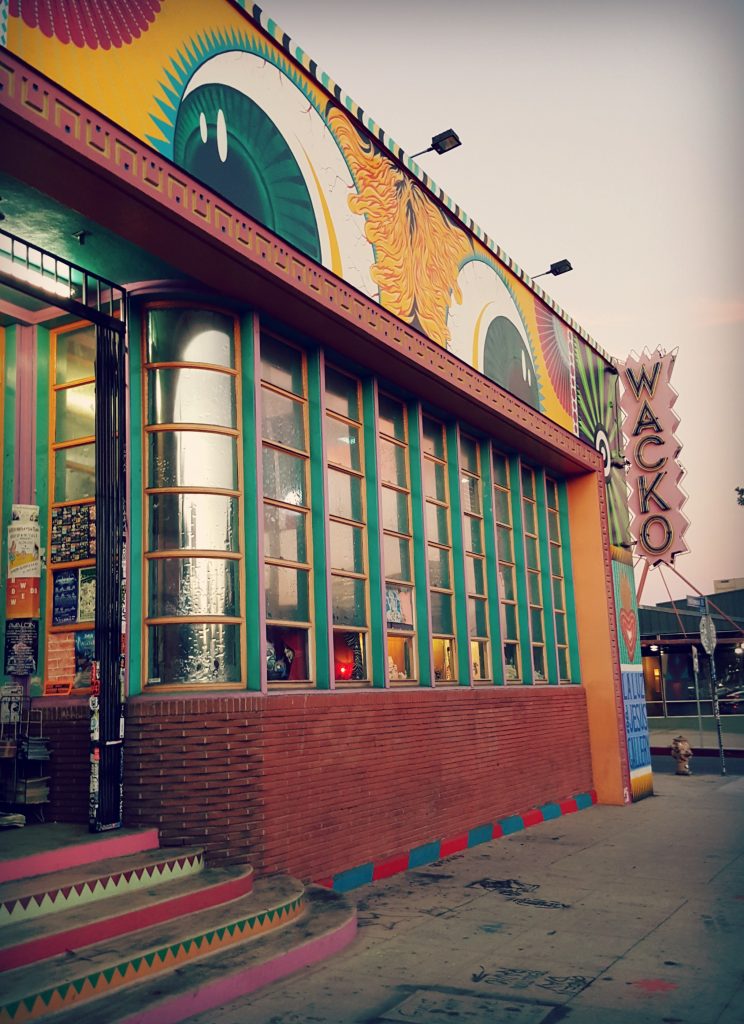 Wacko began as a family run business called Soap Plant in Los Feliz. The store specialized in hand-crafted soaps made by founder Barbara Shire. Her husband Hank designed the graphics and their sons Billy and Peter contributed authentic leatherwear and ceramics.
Billy's unique leather designs caught the attention of rock stars including Elton John and The New York Dolls and he earned fame for his creativity and vision. In the 1980s, Billy became the sole owner of the store and moved it to Melrose where he could see the area was becoming an explosion of unique boutiques that would soon earn world fame. Melrose became the epicenter of Los Angeles' offbeat, rock 'n' roll culture, frequented by budding rock stars including members of Guns N' Roses, Faster Pussycat, Jane's Addition and the Red Hot Chili Pepper. You couldn't shop or work there without being dressed to the hilt in your punk, goth or glam gear. Read more on the history here.
Soap Plant was in the middle of it all and Billy was a sharp businessman catering to the eclectic tastes of his shoppers, adding an inventory of pop culture books, jewelry, kitschy housewares and curiosities. He then opened an adjacent store called Wacko and filled it with what they called "toys with a punk rock attitude." In 1986 they opened an art gallery upstairs called La Luz de Jesus showcasing alternative and underground art.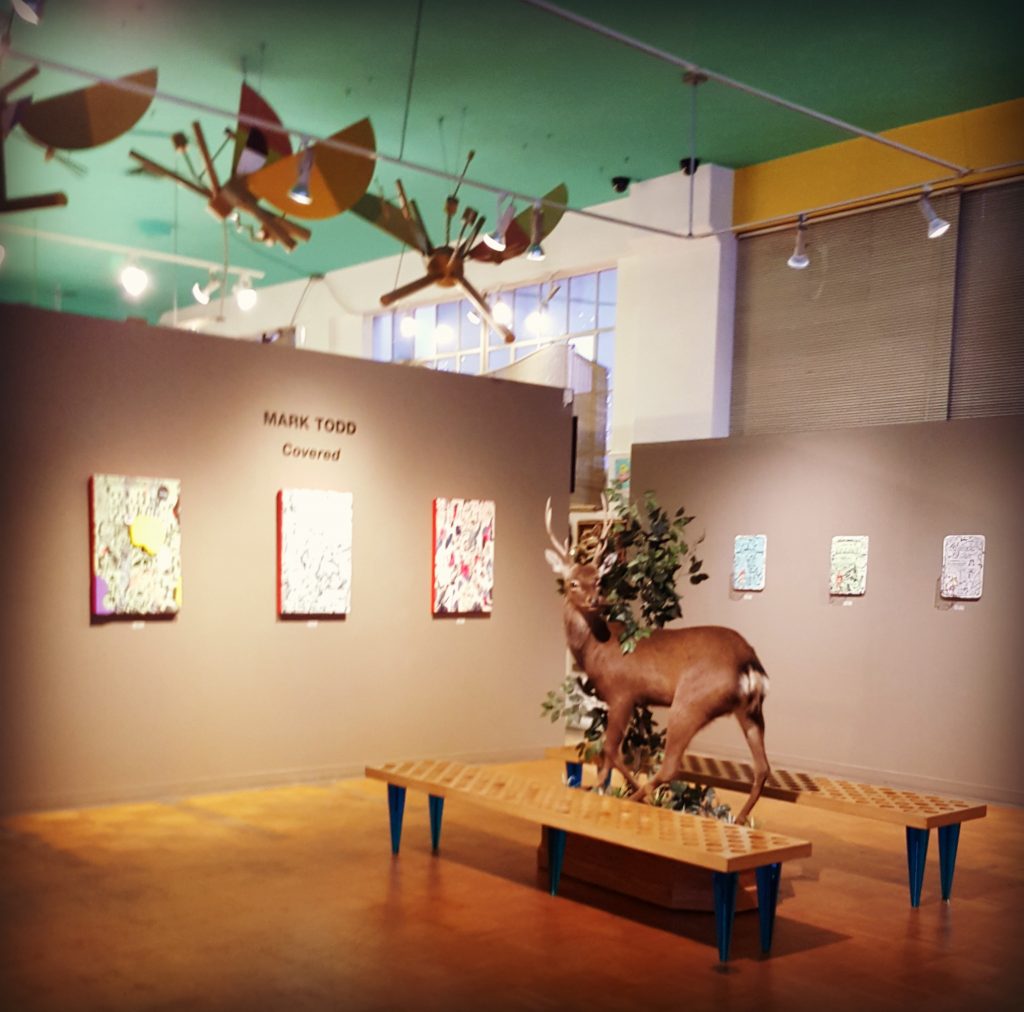 I distinctly remember the gallery reception parties because this was about the time I moved to Los Angeles and frequented the lively scene happening along Melrose. I would usually see an aspiring or established rock star behind the counter, most notably Andy Prieboy and the assortment of characters and scenesters who would become my friends.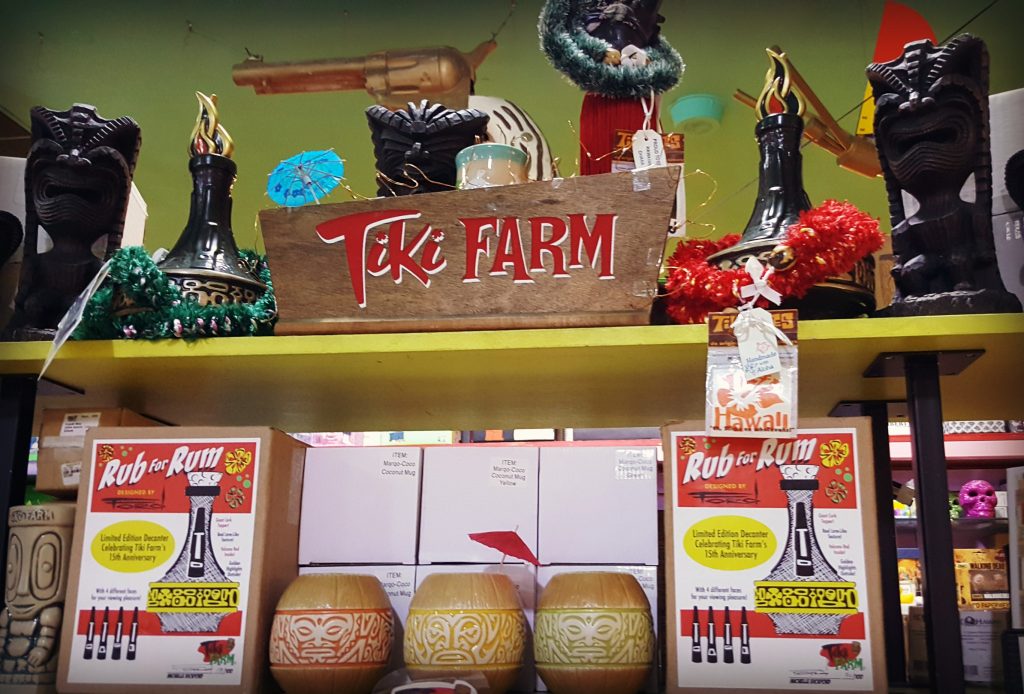 Today, Wacko is located back in Los Feliz along Hollywood Boulevard and combines all of the beloved quirkiness of Soap Plant, Wacko and the La Luz gallery combined. They still host regular gallery reception parties, and it is the perfect place to find unique gifts for friends and family, whether you need a guitar-shaped spatula, a set of Tiki mugs, an incense burner or an Albert Einstein doll.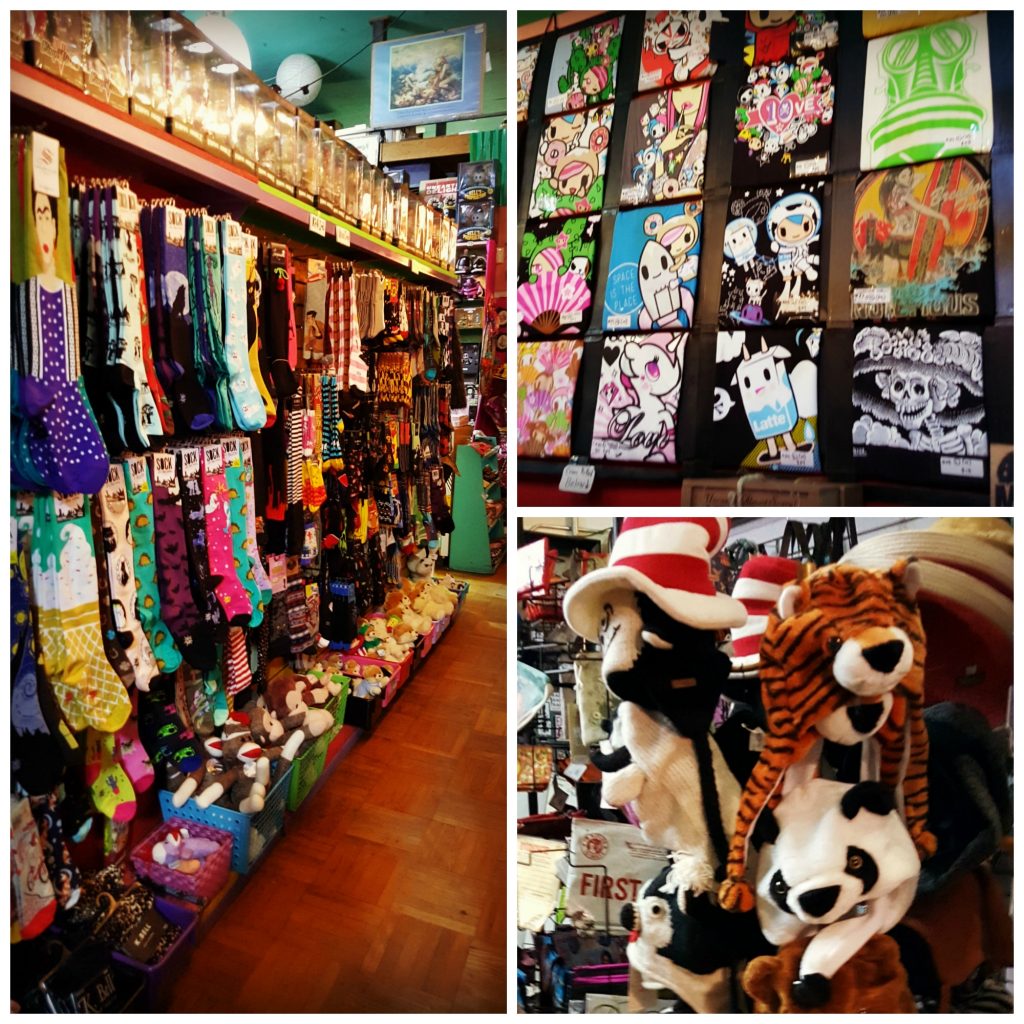 What I Wore
I stopped by recently to do a little gift shopping of my own. A day out shopping calls for a casual but stylish look such as this fun face-print dress, colorful, vintage bakelite bracelet and big pink statement earrings. I kept the purse simple with a vintage patent leather handbag and patent leather Mary Jane shoes.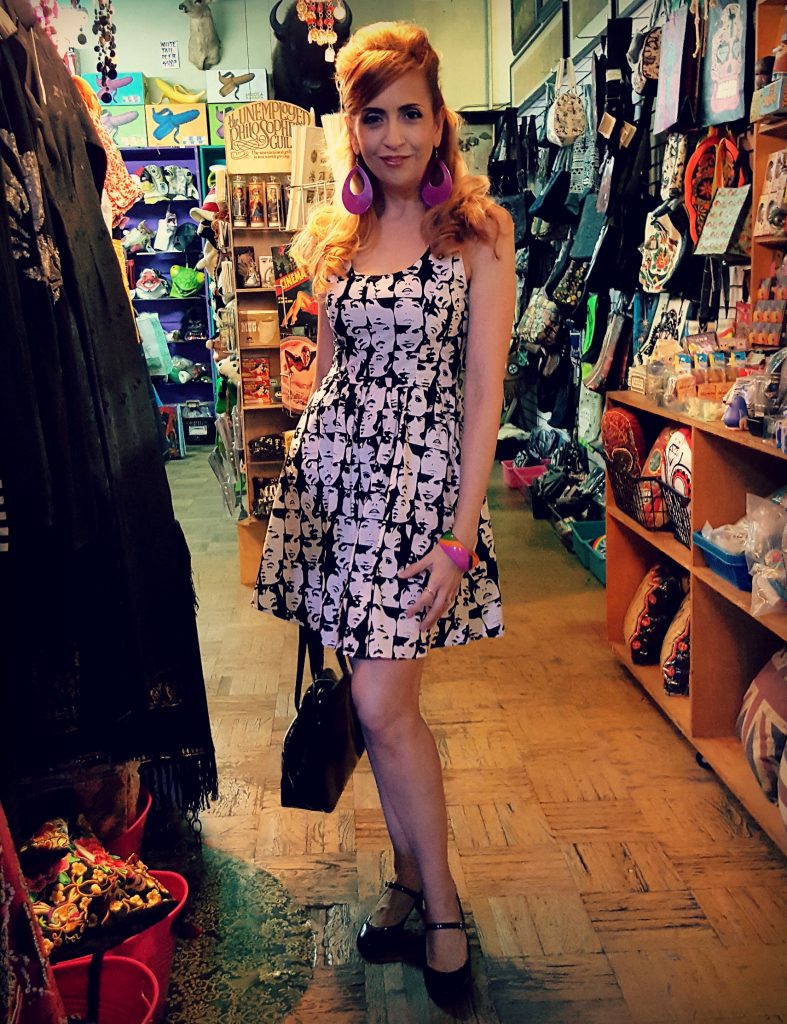 What to Wear
You'll want to dress with some personality when shopping at a store like Wacko. With its dazzling array of colorful items, you'll fit right in with this geometric print sweater dress with a mod silhouette. Bold statement earrings balance the look. Silver booties and handbag can take you from daytime shopping to one of their evening art gallery receptions. Wacko is also open until 10 p.m. on Friday and Saturday nights for you night owls like myself! Click the links to shop* this look!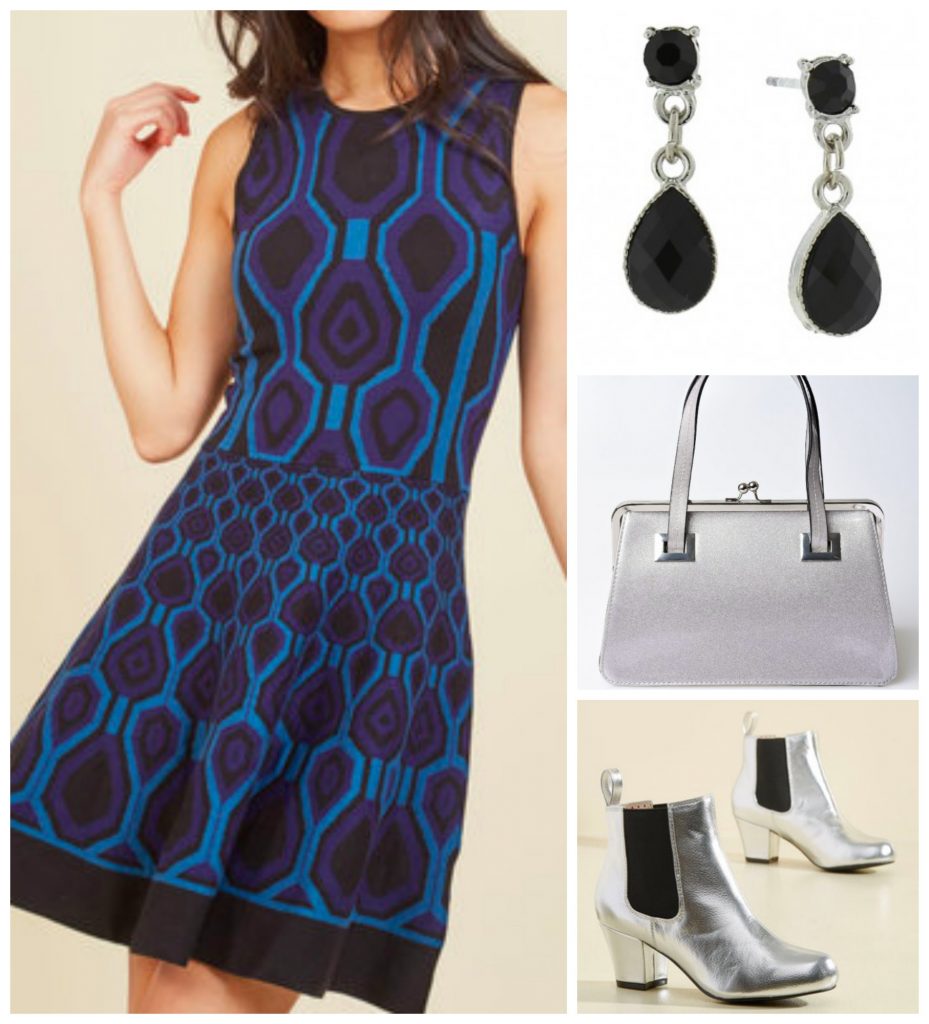 Wacko is located at 4633 Hollywood Blvd, Los Angeles, CA 90027
Happy shopping,