The Makeup Show LA 2013
March 6, 2013
by stilettocity — Posted in Beauty, Event Reviews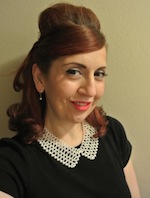 I can't think of a better way to spend a day than surrounded by makeup. All those little jewel-tone colors, powders and brushes just waiting to make us beautiful. I was a kid in a literal candy store at The Makeup Show this weekend where beauty brands come to showcase their products, launch new ones and cater to the makeup artistry industry in the quest to make people gorgeous.
Along with the wealth of product displays and head-turning looks on everyone from the attendees to the workers in the booths to the made-over models, there were panels to teach everyone new techniques, new products and a little business sense for professionals in the beauty industry.
I made a point to catch demonstrations from two of my favorite brands, NARS and Stila Cosmetics and they didn't disappoint. Here's what I learned:
One of the most respected brands out there, NARS offers top-notch quality, colors that are innovative and on trend, and the wear is long lasting. I learned about their Botan brush that buffs their triple-milled loose powder into the skin for a flawless finish, the spring launch of their new light reflecting, translucent powder – great for under the eyes for no creasing and slight highlight, and their new satin lip pencils – the smooth, long lasting sister of their awesome velvet matte pencil, which I'm absolutely in LOVE with. You won't believe the moisturizing, non- smudging color that comes from these little pencils. I wish I could afford them in every color!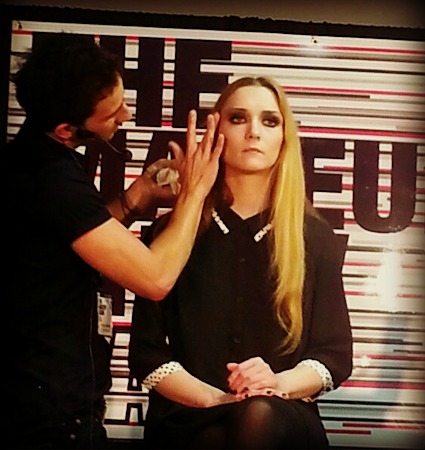 Being a fan of '60s style, I couldn't resist a demo in "Mod Makeup" done the Stila way. I learned about their Beauty Balm, applied over moisturizer and under foundation for a slight dewy glow of mannequin-smoothness all over the face. I was impressed with the Stay All Day Foundation (applied with a spatula – now that's a serious foundation!) with a matching concealer in the bottle cap that is high definition at its finest. And the glory of the Smudge Pot in black for the ultimate smoky eye paired with a pink Barbie lips for a look that screams Brigitte Bardot! Makeup artist and Stila Executive Director, Dominick Briguglio was also hilariously charming in his demo.
I was tempted to blow out my credit card on the deep discounts offered at all the booths but I had to control myself and just make a wish list.
Some other product discoveries I found included
Ja'Maal Buster Lashes and cute hot pink Applicator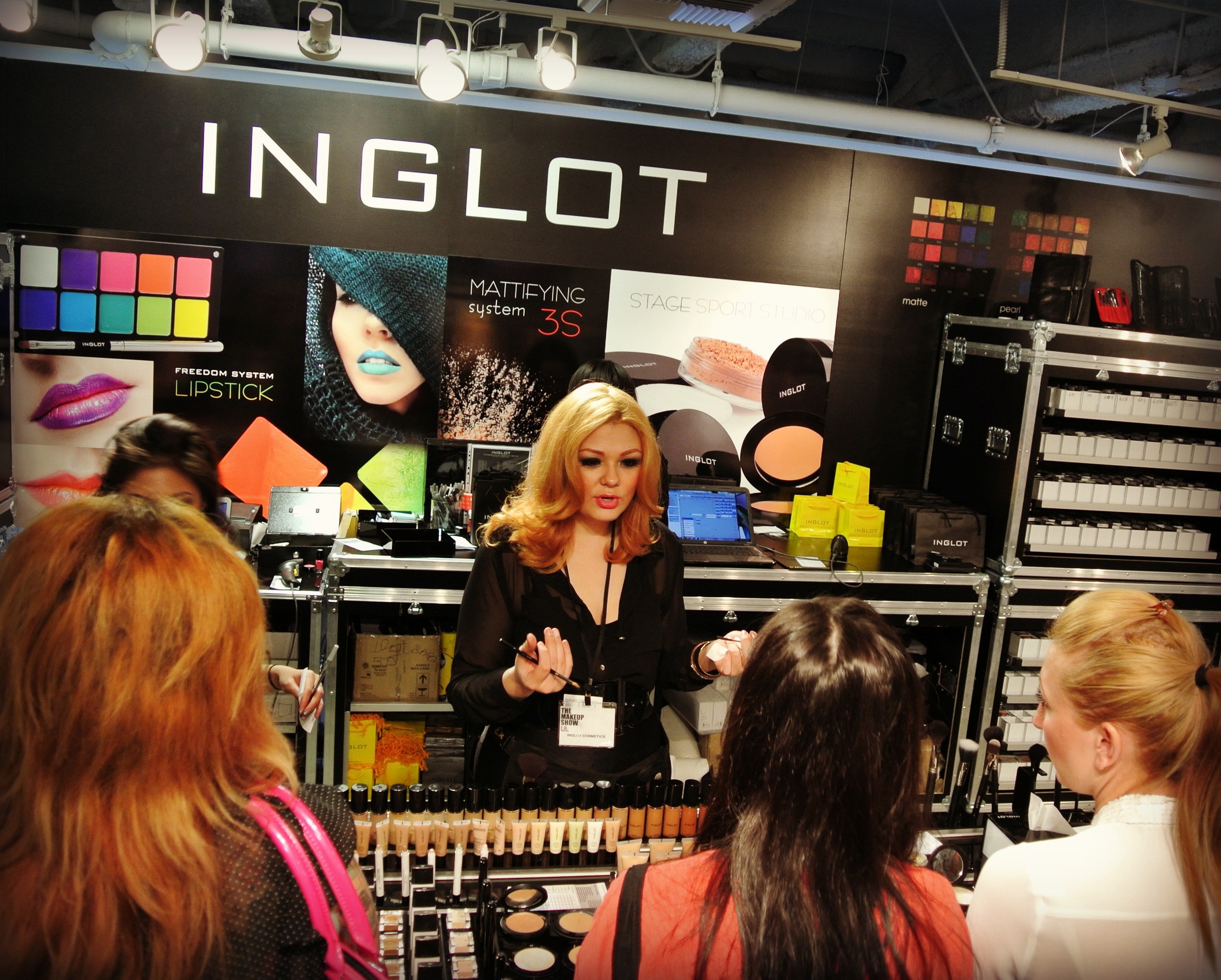 I stopped by the Beautylish Business Forum to catch a presentation on Social Media and the Internet in the Beauty Business and learned a few tricks on self-branding. The hot tip I learned – there's no need to reinvent the wheel. Look at what some of the most successful makeup artists are doing on the web and model them. Between Facebook, Twitter, Google+, Pinterest and Instragram, you can show your talent as instantly and easily as uploading a photo.
Walking around, I was blown away by some of the special effect makeup being done on the spot and of course all of the creative and beautifully made-up faces in the crowd. Check out the gallery by clicking the image below: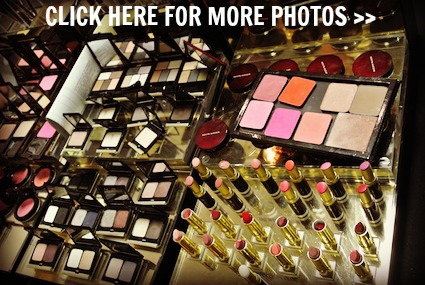 What a great event! Check it out as it moves on to New York, Chicago, Orlando and Europe.  I'll be back next year for sure!
Kiss and make up,
Kastle
Tags:
Beauty
,
Kastle Waserman
,
Makeup Show LA