Streamline Superheroes
November 29, 2014
by — Posted in Fashion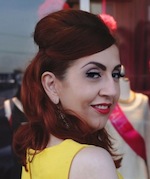 My love of vintage style and comic books finally crossed paths at the "Streamline Superheros" event at the Egyptian Theatre. With a lecture by film history writer Ann Marie Kelly, I learned how the origin of characters such as Superman began in the optimism of the between-the-wars era of the 1930s and how Fritz Lang's "Metropolis" inspired Gotham City. I also discovered why Superman wears his underwear on the outside – to model the strong men of the circus, and why he wears a cape – to show fast motion in the two-dimensional drawings.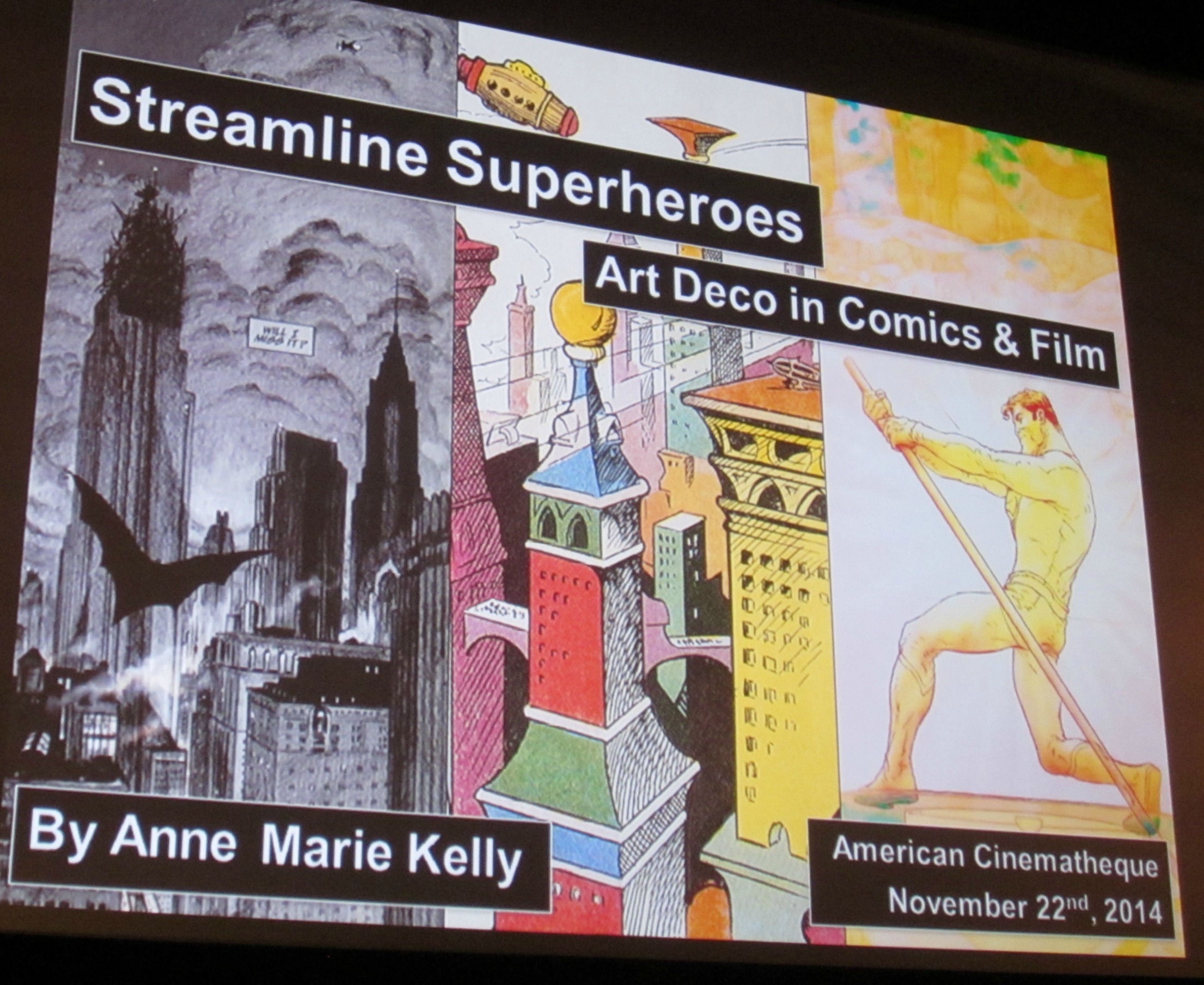 For the event, I worked in a little superhero style of my own with a 1950's-era vintage dress and purse matched with my comic-book socks and hair clip and had fun running into friends from the Art Deco Society who are always dressed to impress. I especially loved my friend Celeste's dress, which featured gold bullet stud details and belt buckle!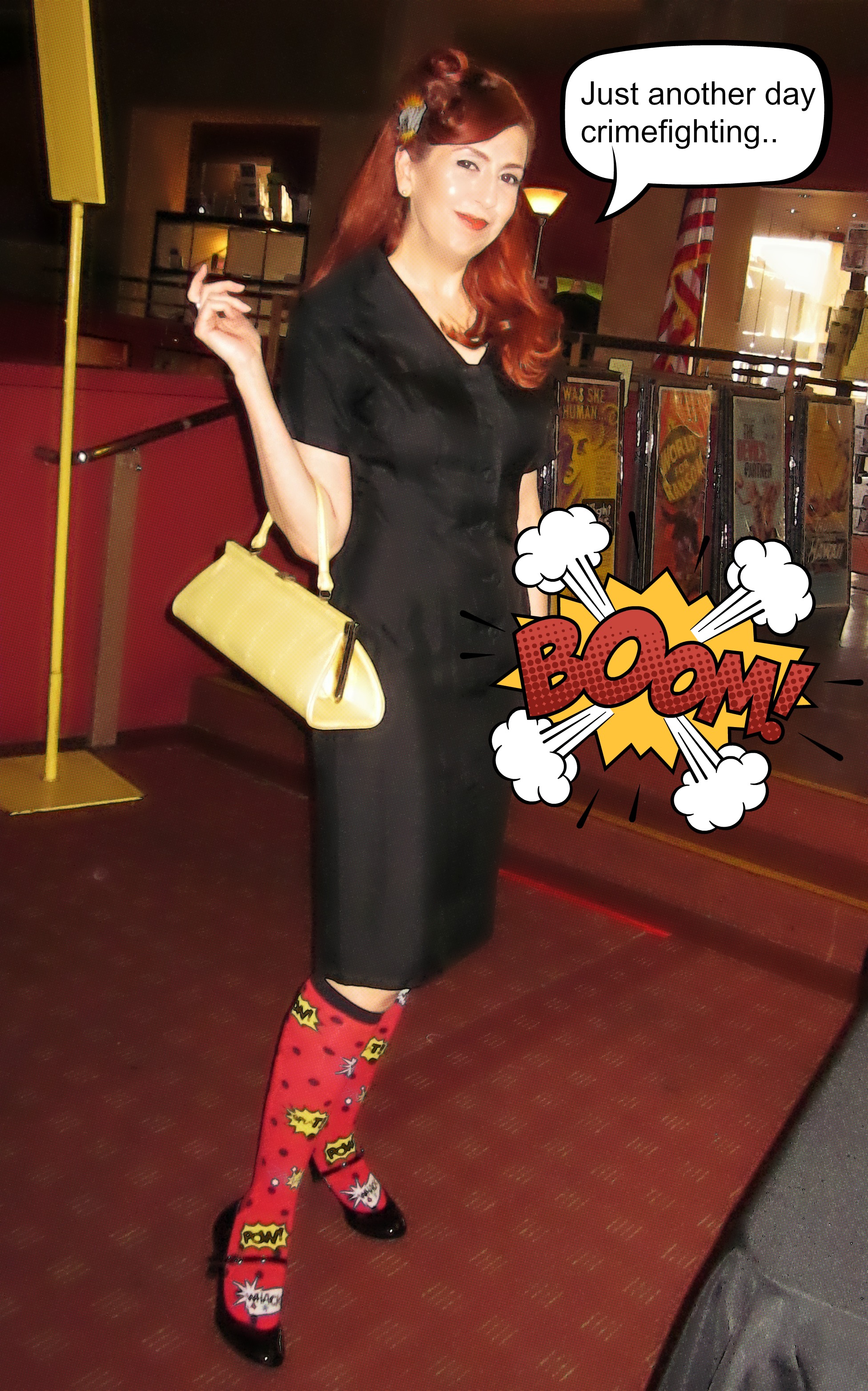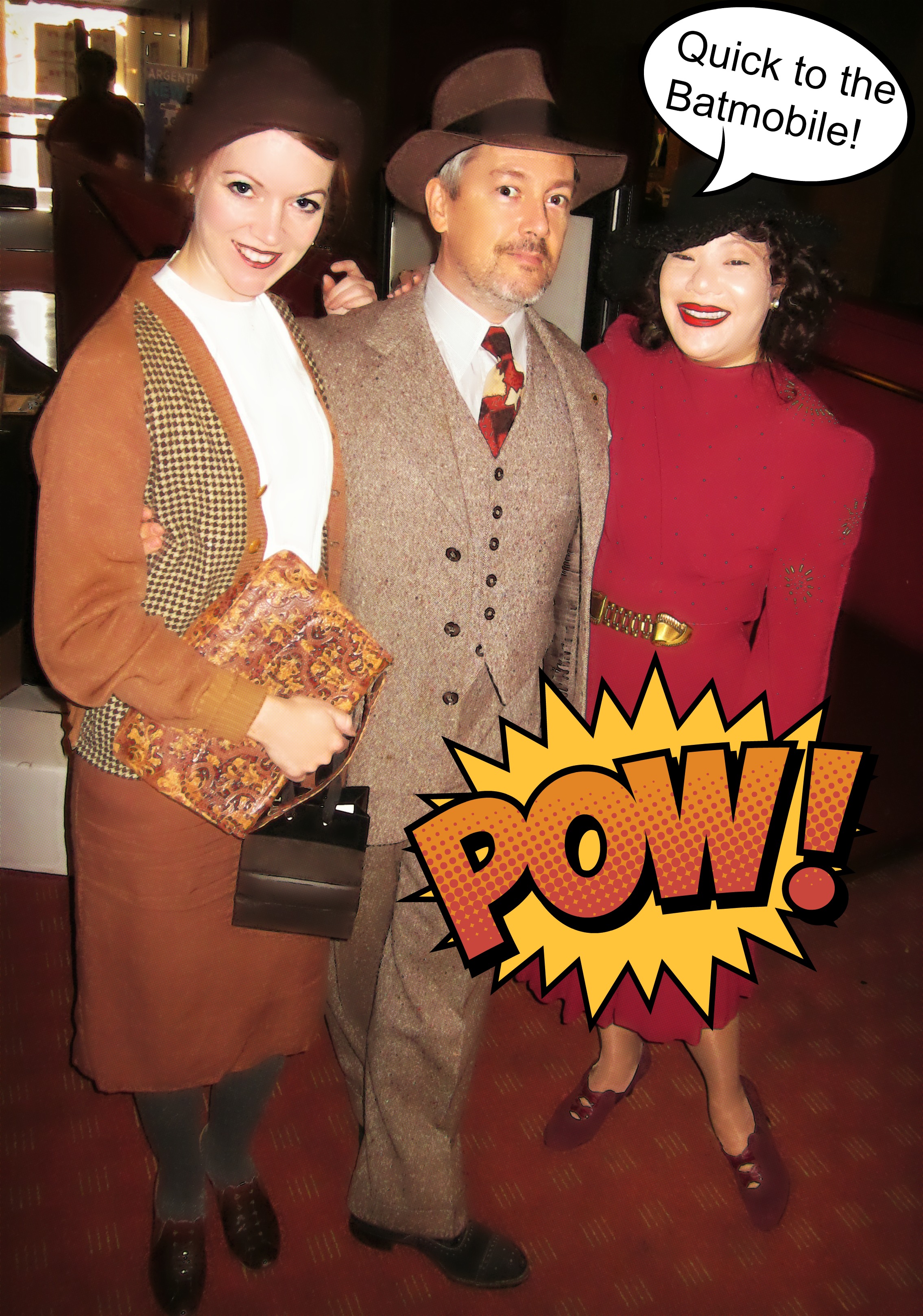 Following the lecture, we were treated to shorts of 1940s Superman cartoons and the film, "Flash Gordon: Rocketship" from 1936 – with its endearing, early-era special effects that gave us all a good laugh.
To get the comic book look, there are lots of accessories available, especially from the creative folks on Etsy, where I got my hair clip. I put together a Polyvore collection of other comic book-inspired pieces. Check the links below to shop*.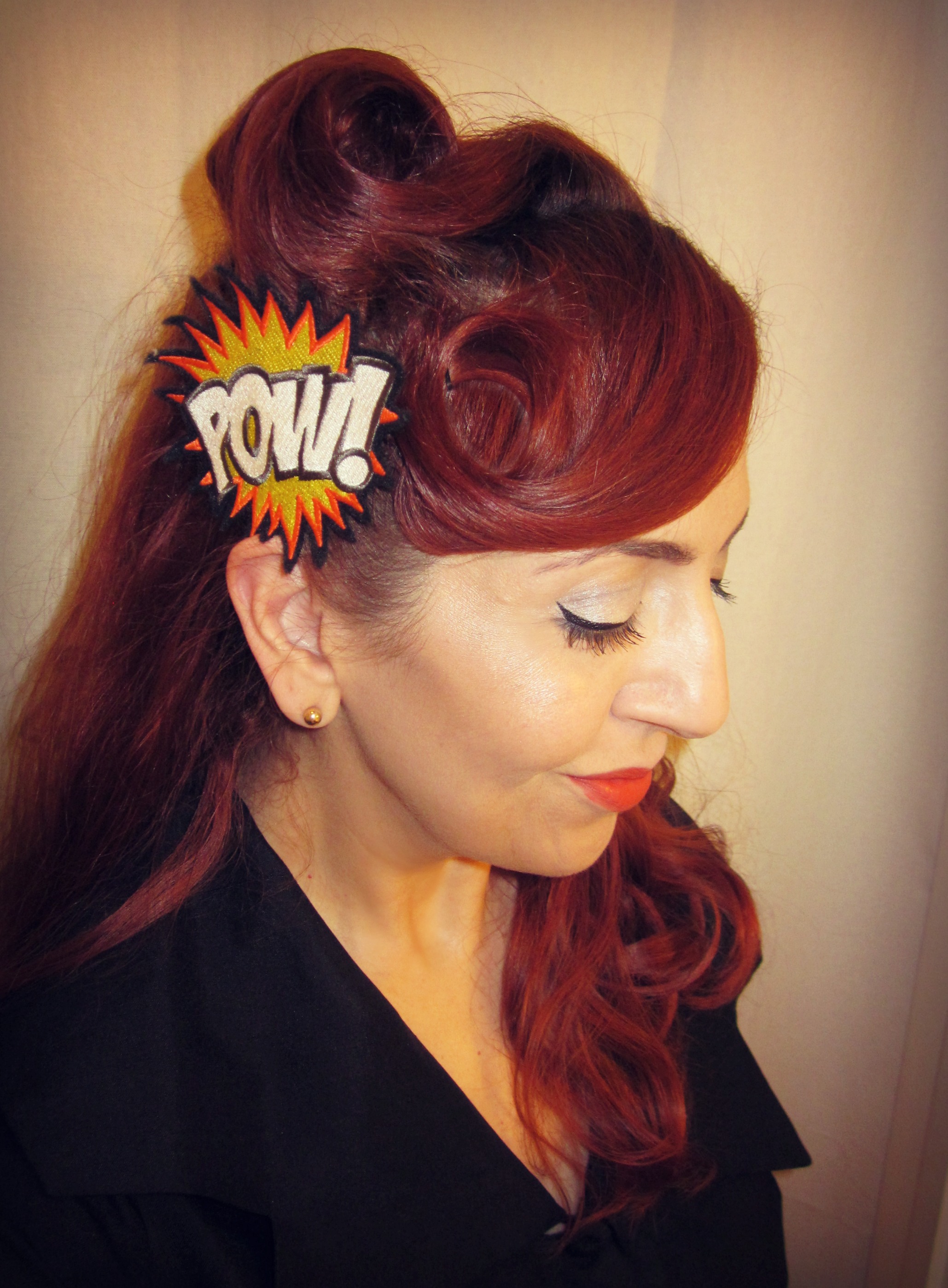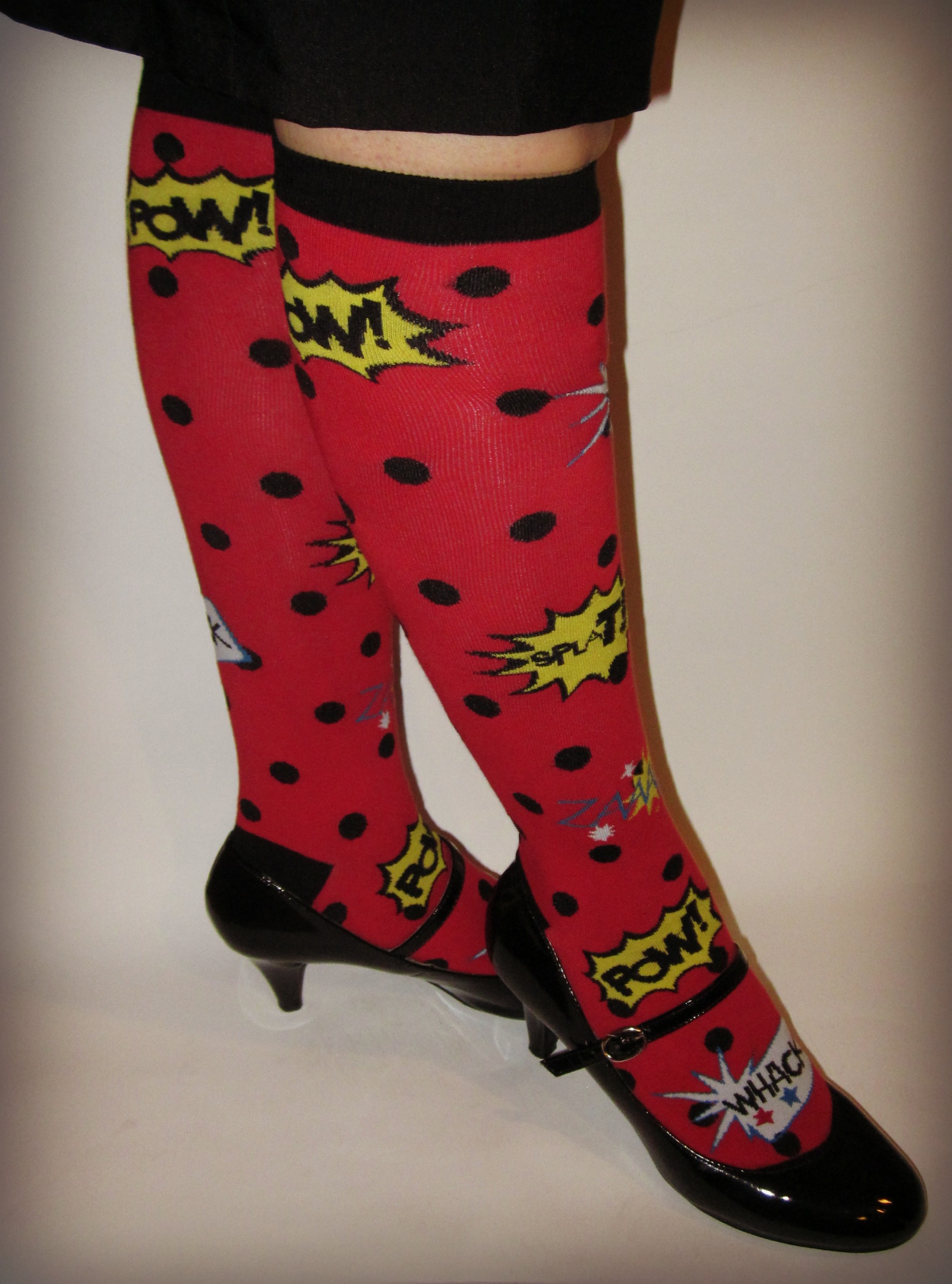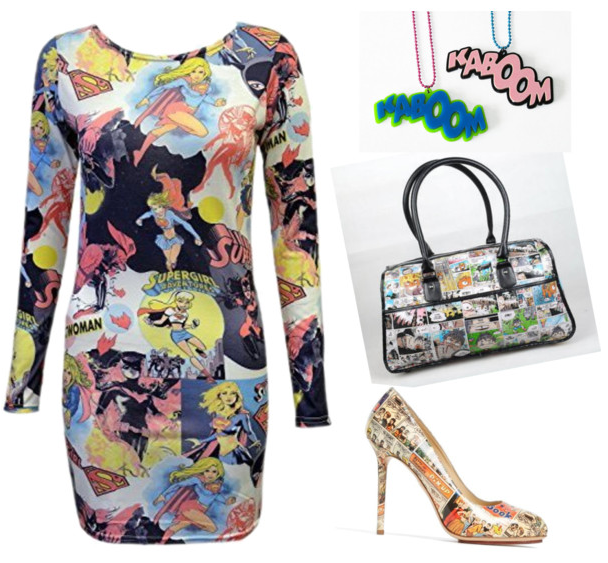 Be sure to check out more cool events to get dressed up for at the Egyptian Theatre in Hollywood!
Be your own fashion superhero!
Kastle
*See disclosure.
I am not affiliated with or sponsored by any advertisements shown below. They are placed by WordPress.
Tags:
Art Deco
,
Comic Book fashion
,
Kastle Waserman
,
Stiletto City