Rocker Reunion at The Viper Room
June 27, 2016
by stilettocity — Posted in Event Reviews, Fashion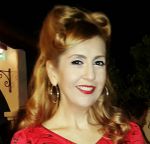 Los Angeles in the late '80s and early '90s was one rowdy place after dark. The Sunset Strip and multiple underground clubs such as Scream, Lingerie, and Cathouse were filled with rockers and bands with big hair, black, skinny jeans, studded belts and cowboy boots playing a collision of glam, punk, goth and rock 'n' roll. There to cover it all was one local paper by the name of LA Rock Review (1988-92). Born out of a love of music and the exploding local music scene, editor Kelly Q. put together a collection of writers and photographers who reveled in going out every night and chronicling what was happening on stages all over Hollywood as well as the many parties in between. I was lucky enough to have been one of those writers and have fond memories of being young and free and with people who felt the same way as me about music and dressing the part, it was a lifestyle – and still is!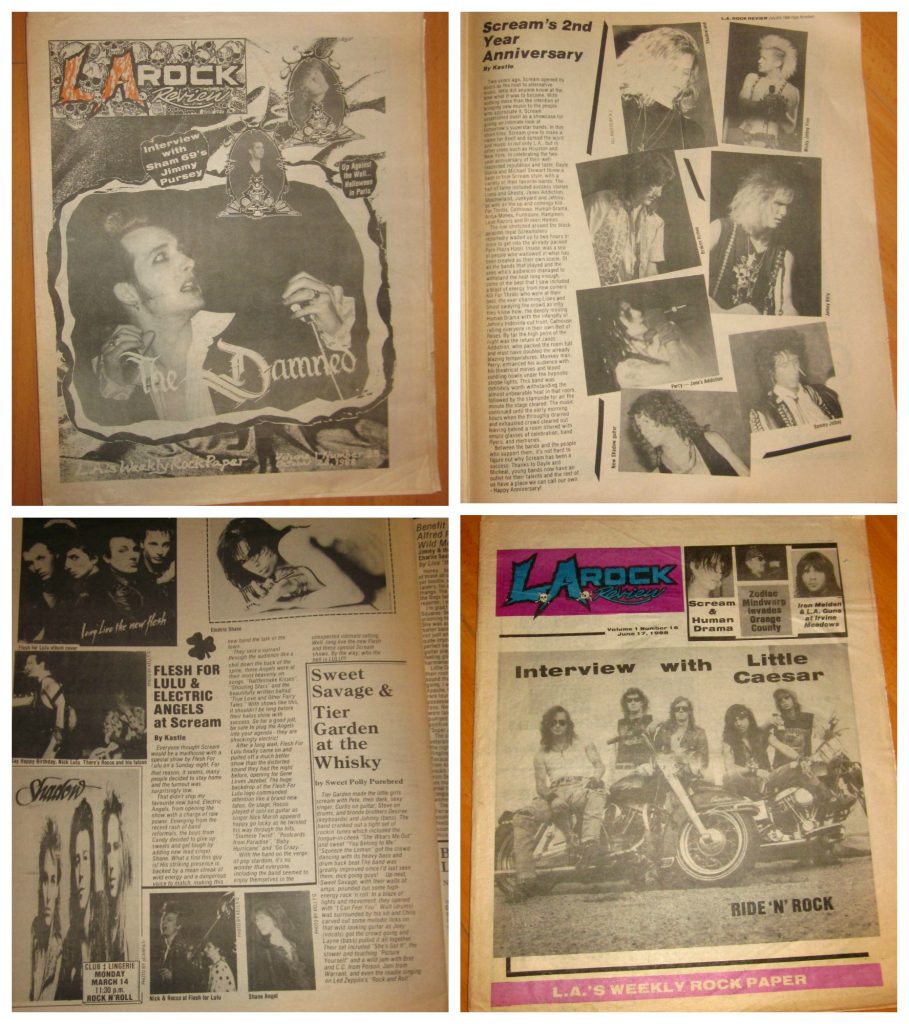 Recently Kelly Q. re-emerged after being away in Texas for several years and decided to have a reunion. The timing seemed right. GNR reunited, and people are hungry for rock 'n' roll again. So she booked a gig at the Viper Room on the Strip and called on the bands and her staff to reunite for one very special night.
And they came, in droves, to pack the house to see Motorcycle Boy, Funhouse, Knucklehead, The Hangmen and Inger Lorre with the Nymphs.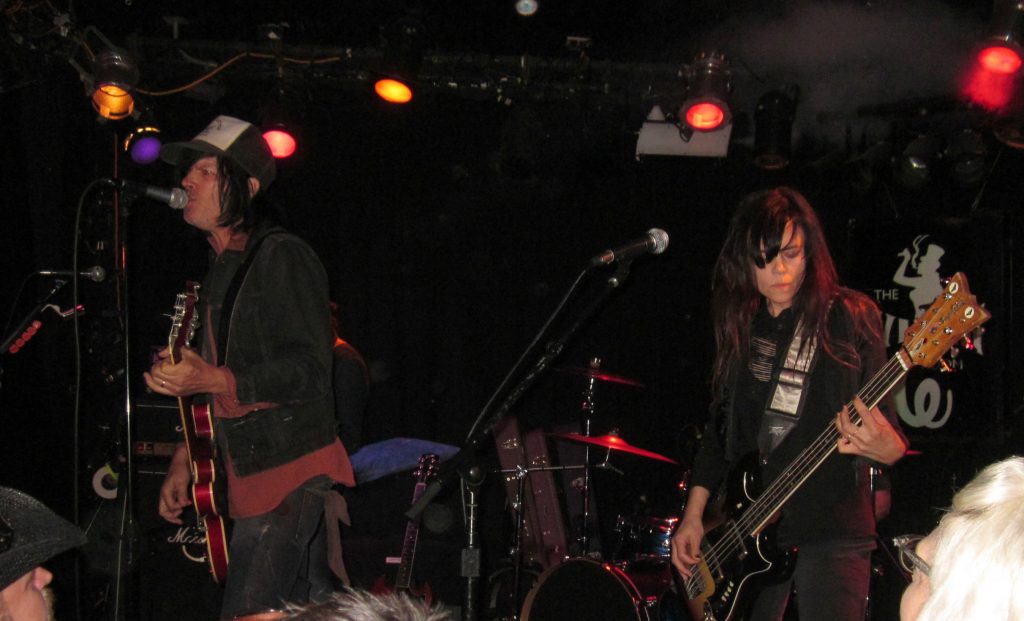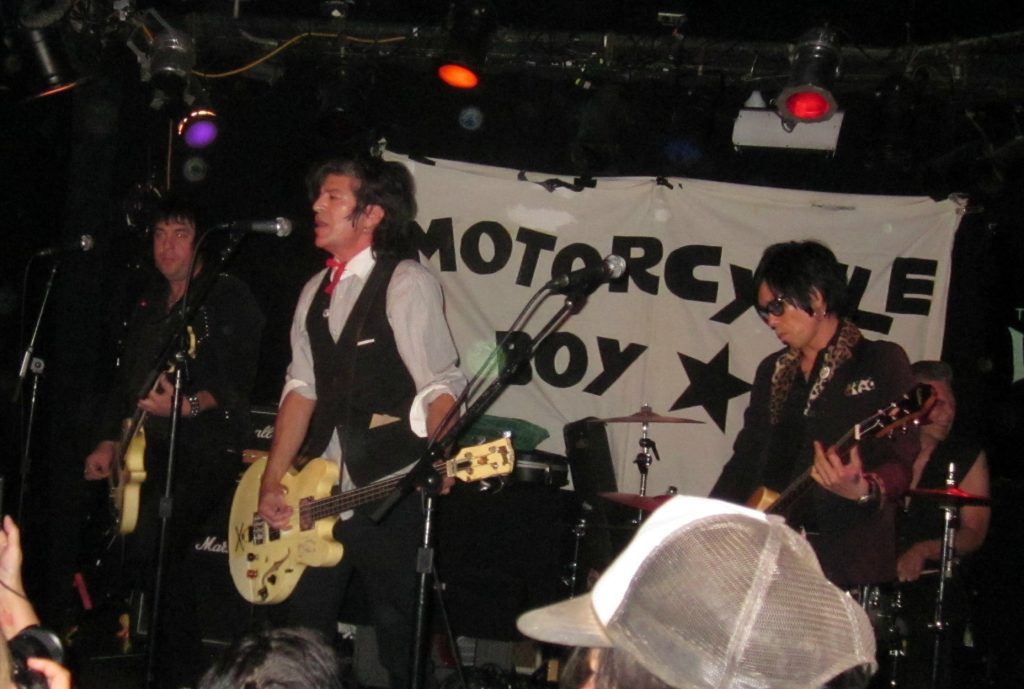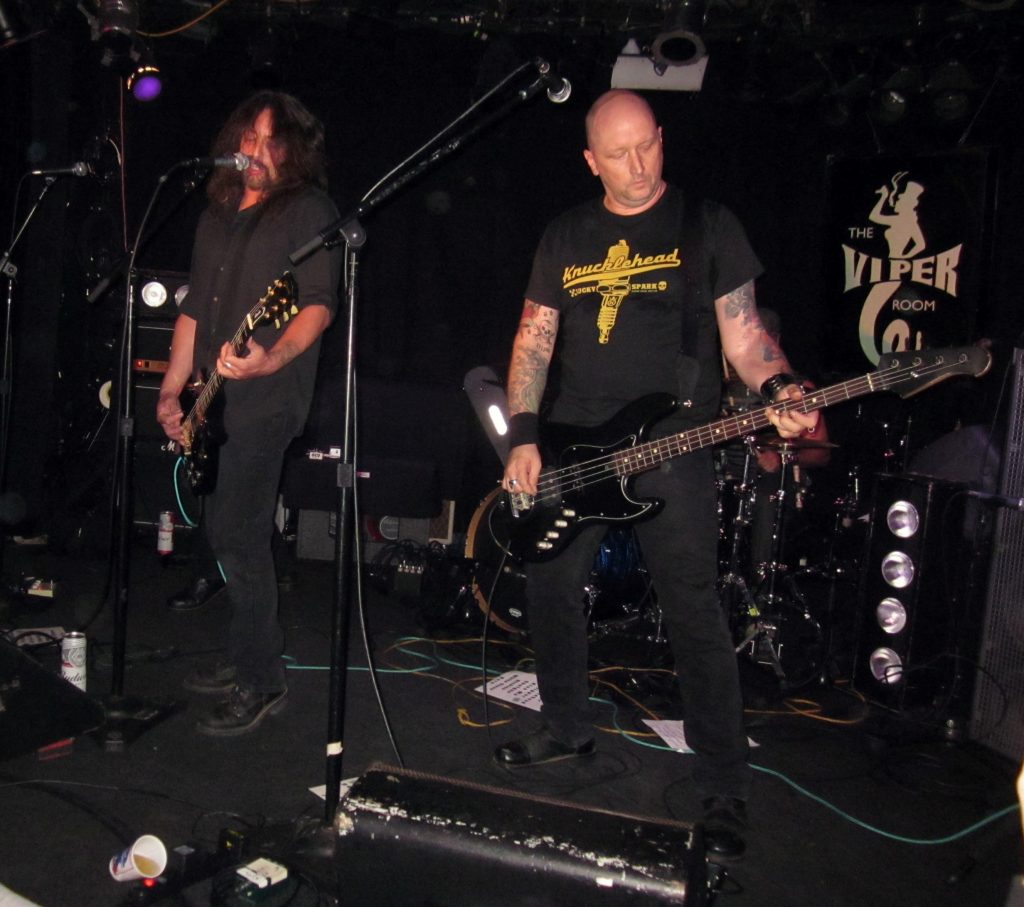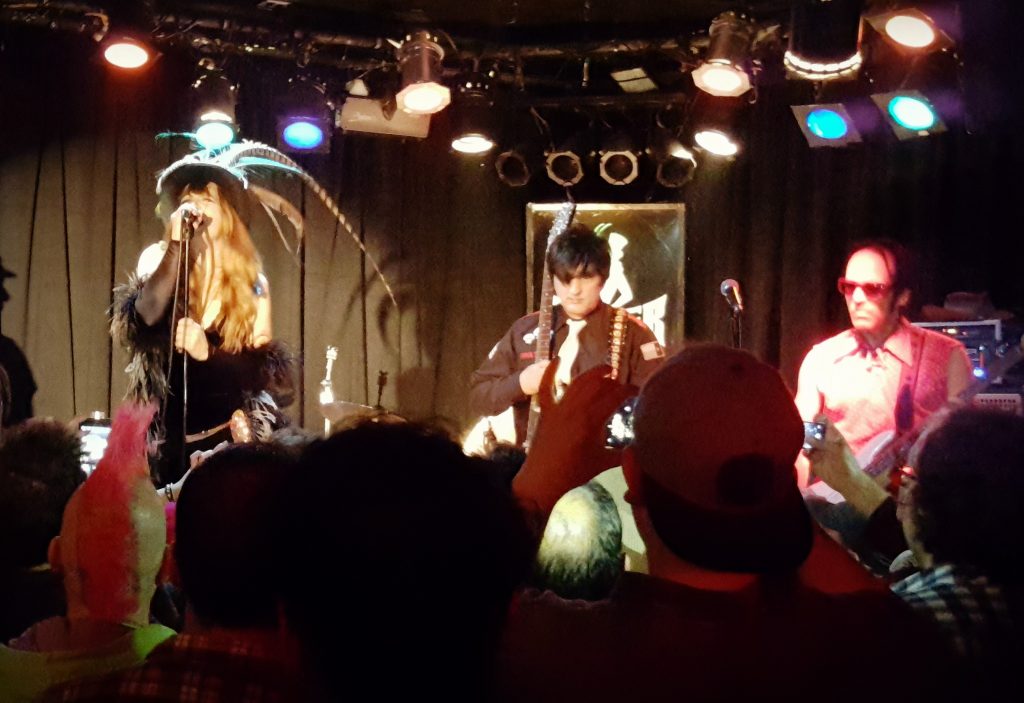 I was so excited to see my old teammates, writers Denise, Jenell (who flew in from Seattle) and Erin and photographers AJ (who flew in from New Zealand) and Janet. Plus, lots of scenesters including members of Male Order Brides, Human Drama, Black Cherry, Street Walking Cheetahs, Dragbeat, Len Fagan of the Coconut Teaser club, and former A&R man Desi Benjamin.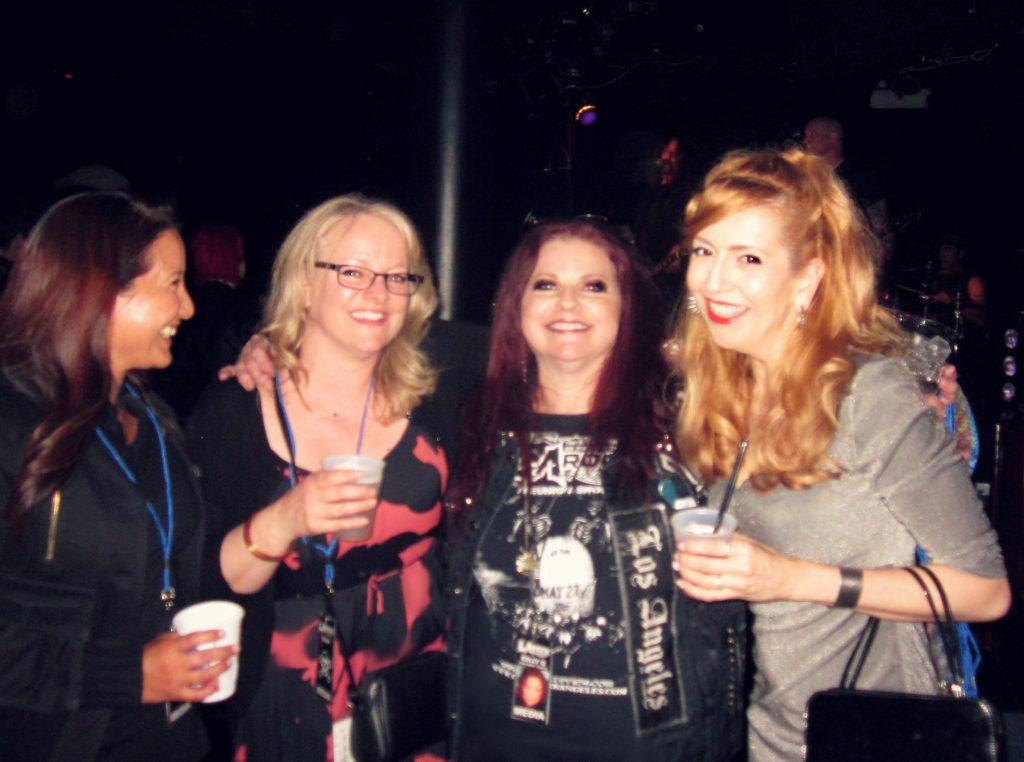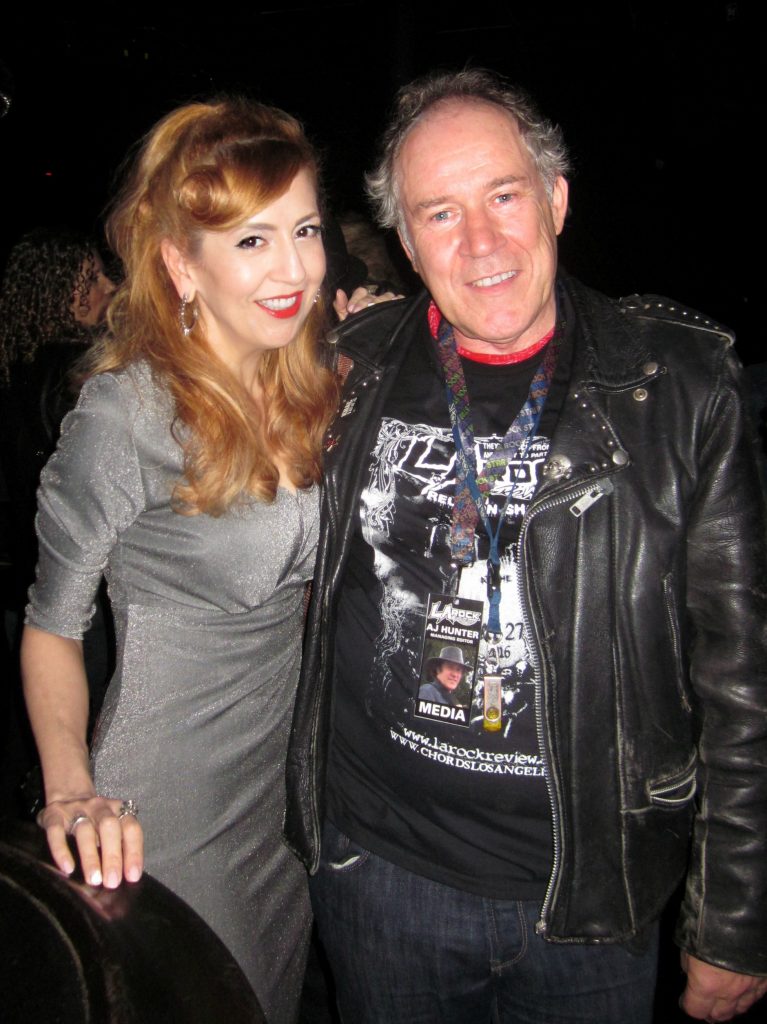 It's been many years, and we had lots of catching up to do! The place rocked like it did "back in the day." And I got to get up on stage with Kelly and introduce one of my favorite local bands of all time, Motorcycle Boy.
The Viper Room was called the Central back then. It gained fame when actor Johnny Depp took over as co-owner in 1993 and changed the name of the venue. Actor River Phoenix died of a drug overdose there the same year. It's always been known as a stage for the up and comers and a place to see big names in an intimate setting. It's not unusual to spot celebrities in the crowd who enjoy the anonymity of hiding in the venue's dark circular booths along the perimeter. And you might also see a familiar face working there. Behind the bar these days are veteran Hollywood musicians, Tommy Black of Scott Weiland's band and Jamie Scrap of Blackboard Jungle. I'll have another!
What I Wore
Such a special night called from some sparkle, so my silver wiggle dress hit just the right mark of rocker pinup. Back in the day, dressing rocker sleaze was pretty typical, but now it was time to chic it up and add the sophistication that comes with being older (and yes, wiser!) I rocked it up with some silver hoop earrings with spikes and spiky-toed black stilettos.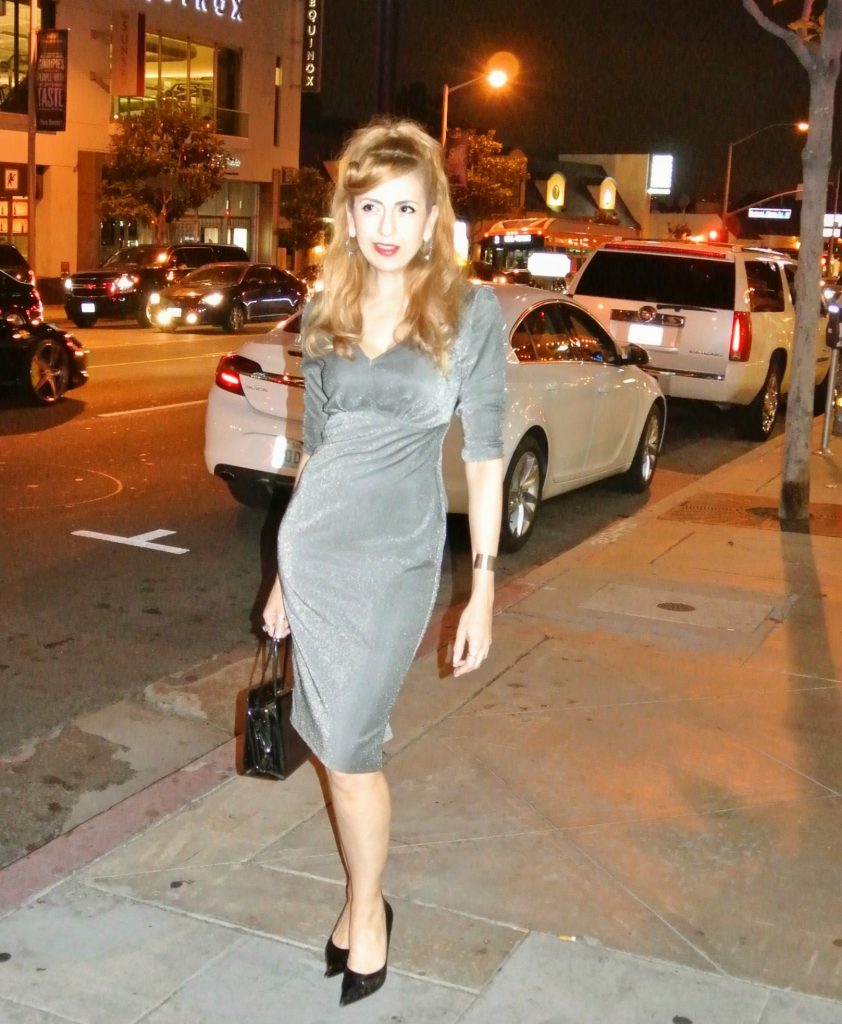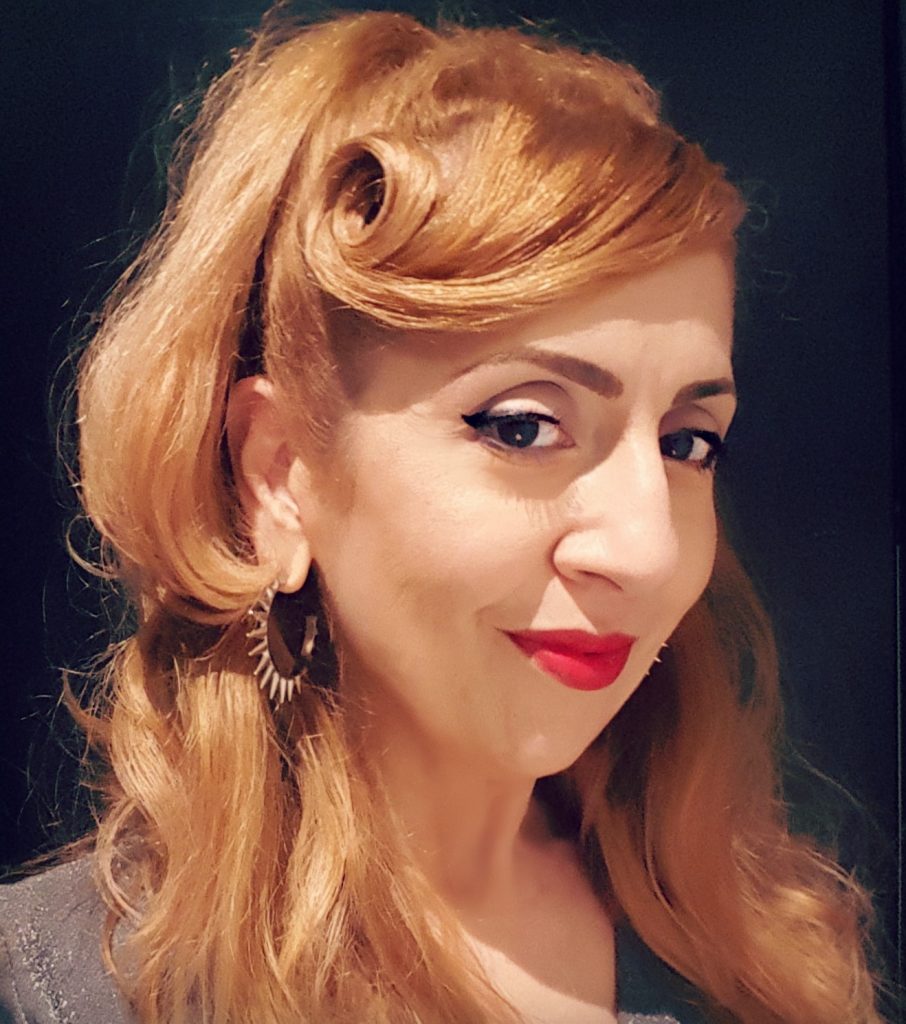 What To Wear: Rocker Pinup Look
For a night out to rock out, give yourself some sexy rocker pinup style. A polka dot, curve-hugging, wiggle dress in lime green is sure to get some attention. Add some rocked-up accessories such as a ring choker necklace and strappy, spike heels and you'll be empowered to go right to the front of the stage for all your favorite bands! Click the links to shop* this look.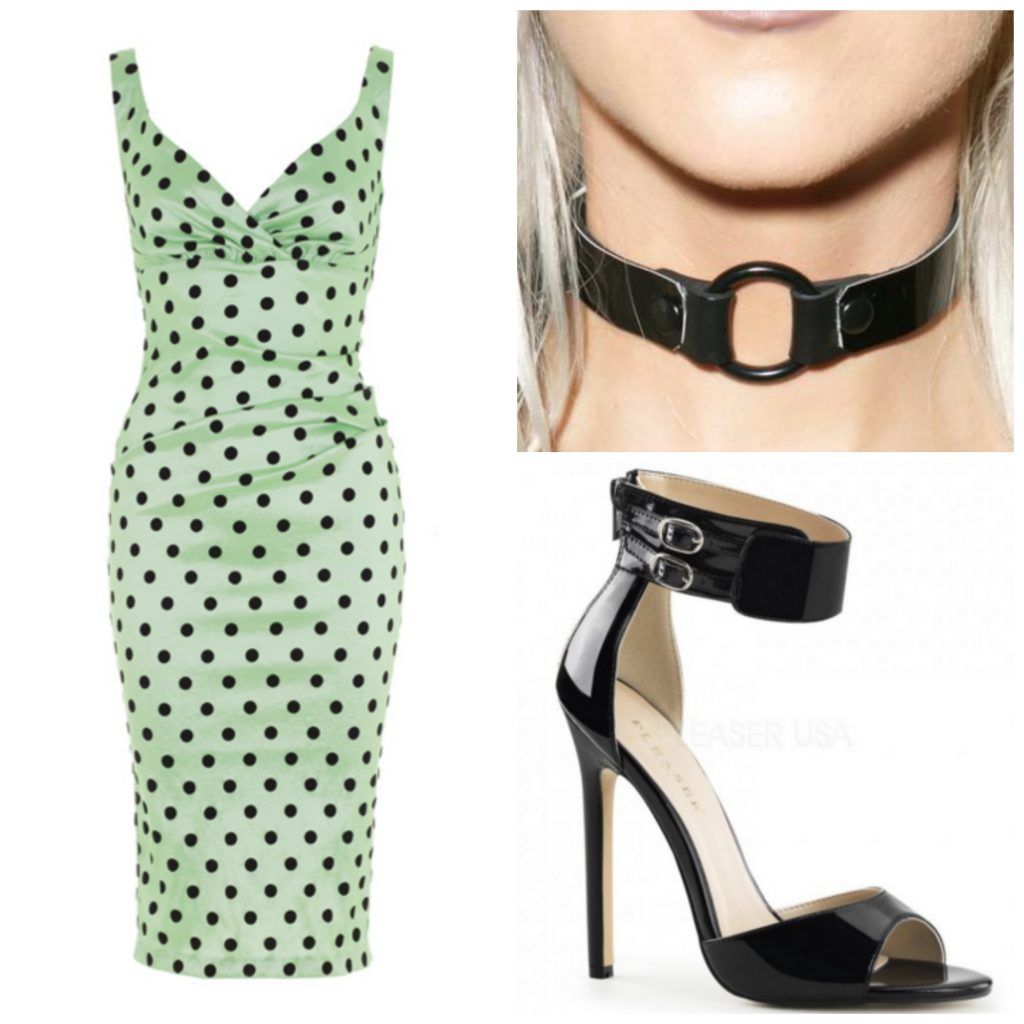 The Viper Room is located at 8852 Sunset Blvd, West Hollywood, CA 90069
Queen rocker,
Kastle

Tags:
Kastle Waserman
,
LA Nightclubs