Appetite for Rocker Looks and Books
June 9, 2016
by stilettocity — Posted in Event Reviews, Fashion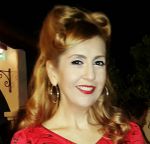 There are times in rock music in which the bands, the city and the people collided to create a movement that will go down as the greatest in history.  The glam metal movement and rocker look in Los Angeles in the late '80s was one of those times. Guns N' Roses was clearly the defining band of that era, rising bigger than them all, and one woman was there from the beginning. Vicky Hamilton let the band crash in her apartment, got them showcases and helped launch a career that made them one of the most famous and infamous bands of all time. And thank goodness she's now written a book to give us all a backstage pass as to how it all went down.
High in the Hollywood Hills at a limited seat reading at the Alchemy Castle, Vicky read to promote the aptly named "Appetite For Dysfunction," and joked that the release of her book just happened to coincide with the band's much buzzed about reunion for a recent string of shows.  What luck! It seems everyone wants to hear about GNR again, and rightfully so. I can recall seeing the band in its very early days at shows on the Sunset Strip, and clubs Scream and Cathouse, and the fierce energy they displayed was unquestionable – with a style that mixed the rock sense of Aerosmith and the Stones with the punk ferocity of the Sex Pistols.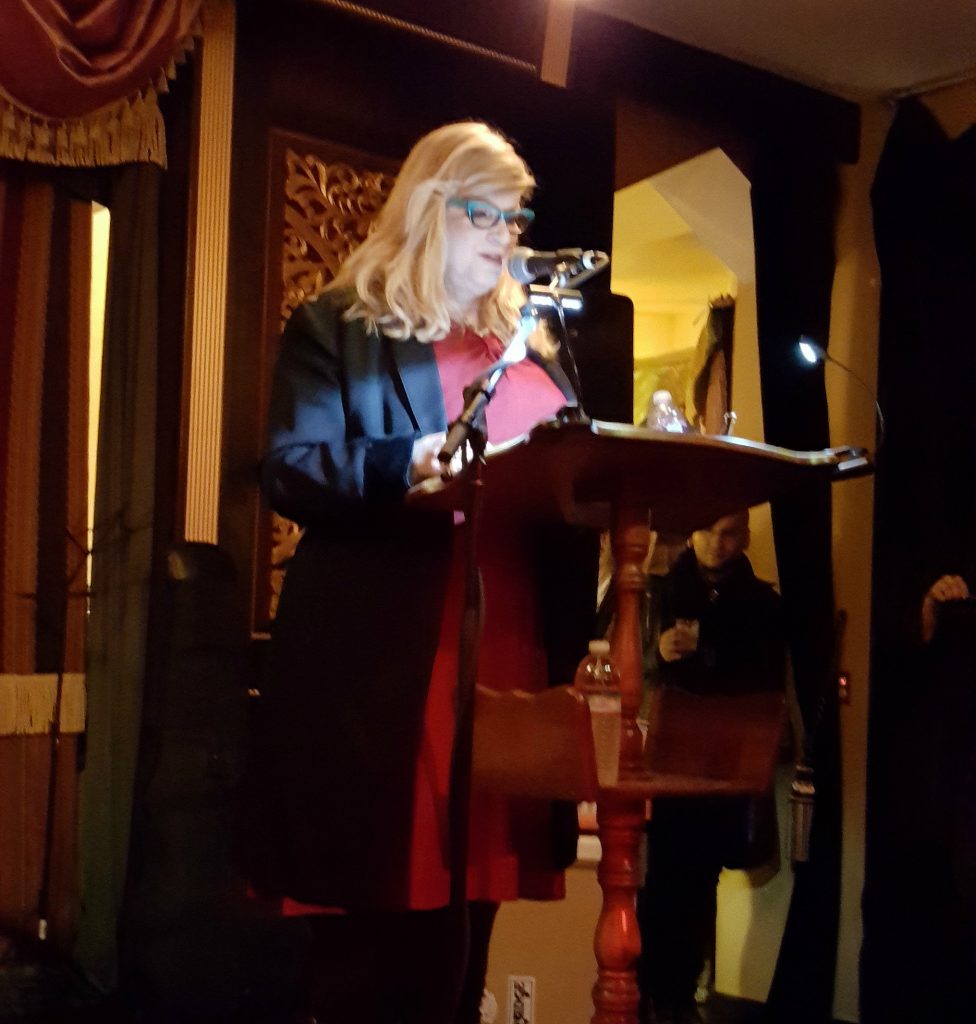 But it wasn't all roses, as was clear in the passage Vicky read of the early days of them crashed out in her apartment after yet another raging party. Steven Adler was trying to help Vicky clear out beer bottles and Axl was sacked out on the couch. When Axl got fed up from the clinking bottles being thrown in trash bags, he began punching Steven, giving him a lovely bruised face for a showcase that night. We'd heard the rumors that hanging with GNR was no cake walk, but now Vicky verifies it along with an insider's perspective of what I was like to be a women working her way up in the male-dominated music industry of the late '80s, as if wrangling Axl wasn't hard enough!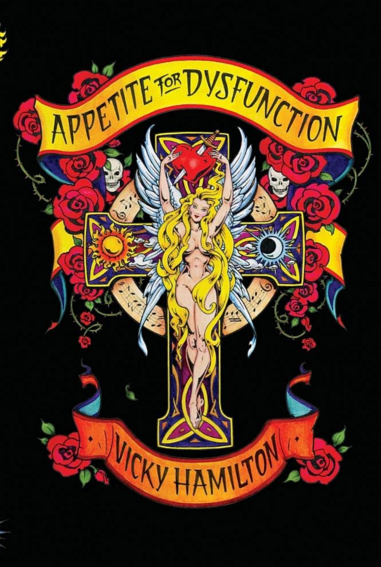 Vicky also relayed some classic rock 'n' roll stories of tales along the Sunset Strip working with Motley Crue and a makeout session with AC/DC's Bon Scott. She also thanked her publisher, iconic LA scenester, author and Punk Hostage Press founder Iris Berry, who also read a passage from one of her books.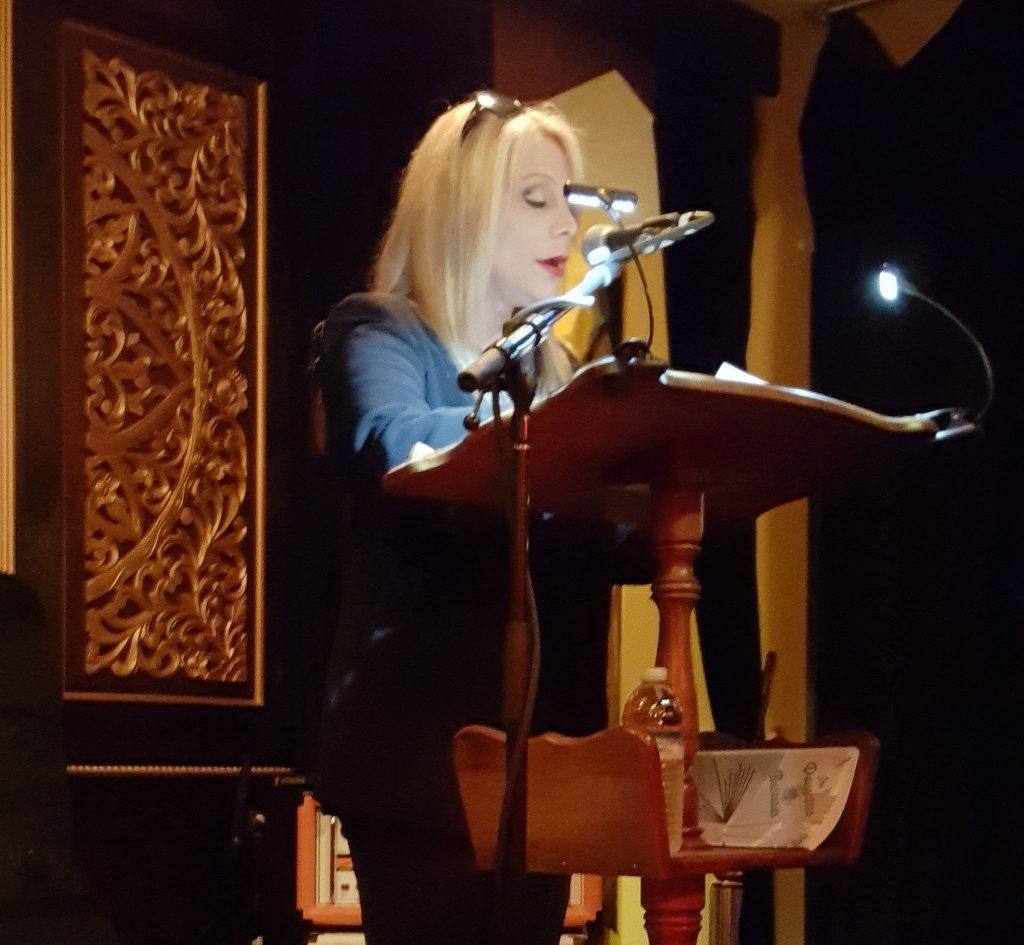 Before and after the readings, a collection of Vicky's current fave bands entertained the crowd including, Diana Meyer, 222, The Place, and Frankie And The Honeybees. Vicky always could spot a talent. What a great and rockin' night all around!
What I Wore
While my rocker look isn't quite as extreme and my hair isn't quite as big as it was during the days GNR ruled the Sunset Strip, I still like a rocker chic look for stepping out on the town. I paired a cherry red, fitted t-shirt with a vegan leather mini skirt with silver side zips. A studded suede purse carried my essentials and my leather, knee high boots were made for a night of club hopping!
What to Wear
Headed to check out some new star bands on the Strip? Slip into a rocker look that won't let you down with a cosmic-print mini skirt paired with a sexy off-the-shoulder top. Draw some inspiration from the late '80s with a vegan, leather-studded, concho belt and big boots. A fringe, shoulder strap purse holds just enough to get you through the night!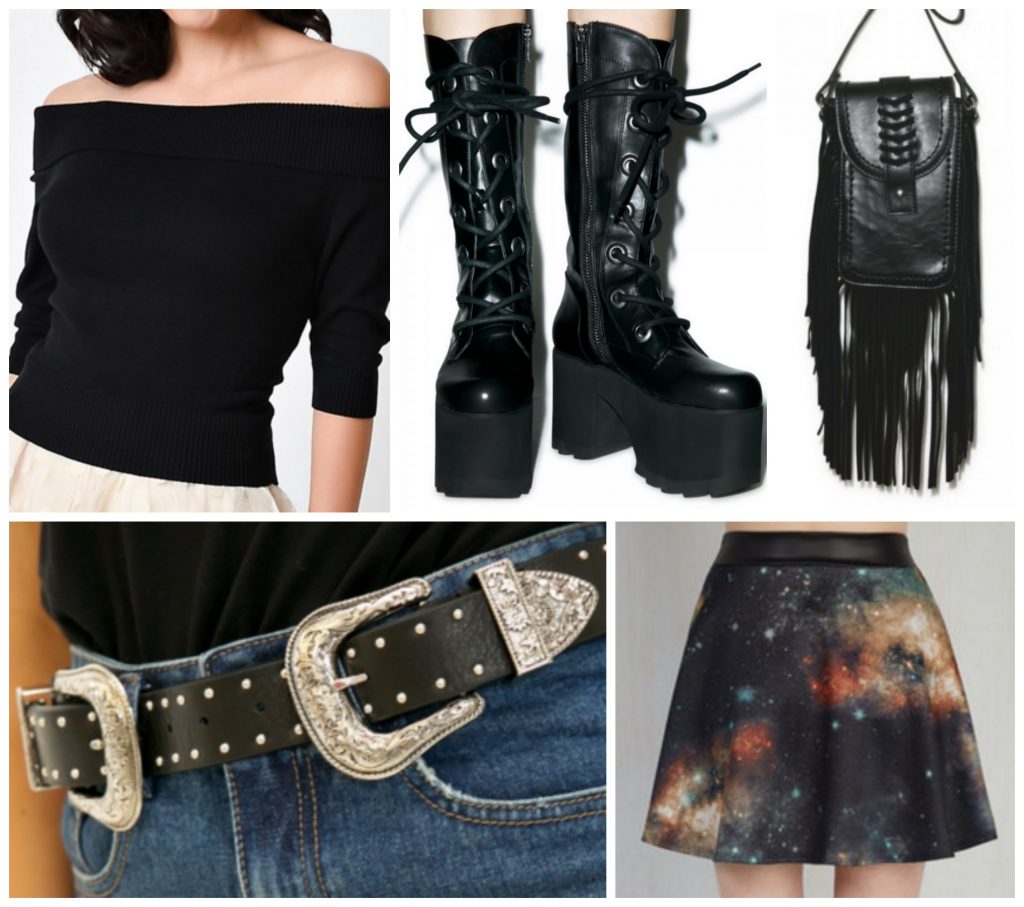 The Sunset Strip in Los Angeles is located between Doheny Road and N. Crescent Heights Blvd. 
Vicky Hamilton's "Appetite for Dysfuntion" is available on Amazon.com
Rock on!
Kastle