Look of the Day: Shopping Day
May 10, 2014
by — Posted in Fashion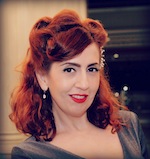 One of my favorite things is to go shopping. Even if it's just window shopping, I love making little wish lists of future outfit possibilities. And why not get dressed up for it? I see way too many people frumping around in sweatpants these days. This is Los Angeles, the city is crawling with celebrities and powerful people, you never know who you're going to run into – plus, it gives me more to look at!
For this day, I put on a bright yellow, vintage, shift dress and matched the red trim with my shiny, red, t-strap shoes. I've had these shoes since my teens and I still love them! The red bag, featuring a pinup postcard, was custom-made by some creative gal who was vending at a hot rod show I went to years ago. There isn't a tag inside. I wish I could find her so I could buy more, it's one of my favorites! The drop earrings I picked up at a vintage store. While all the items here are one-of-a-kind, I've included links* below where you can shop for a similar look of the day!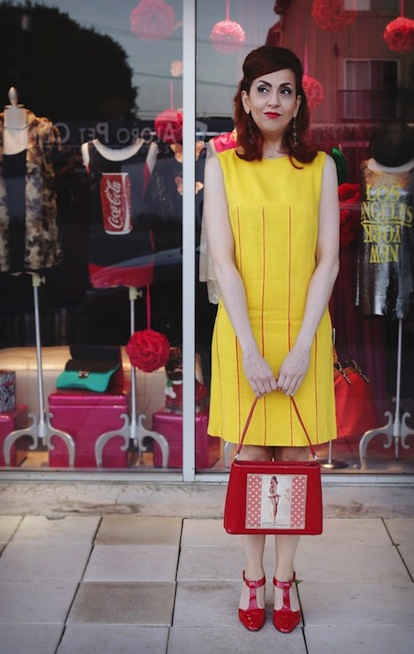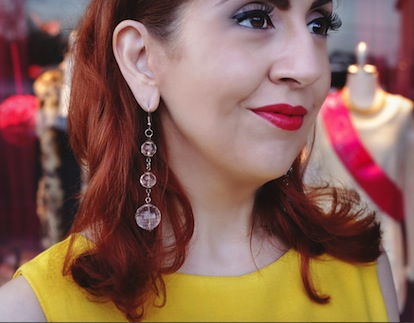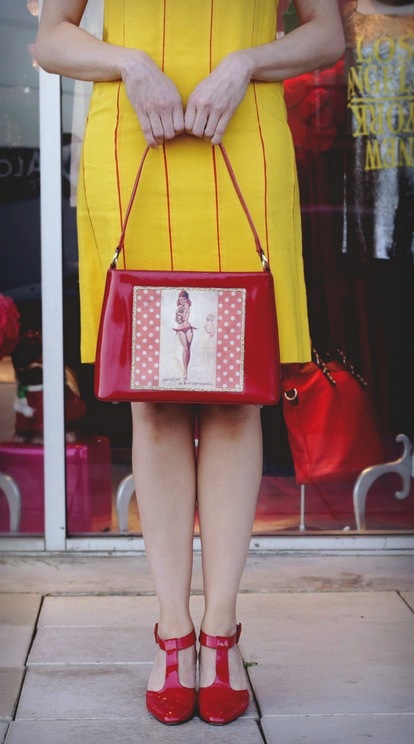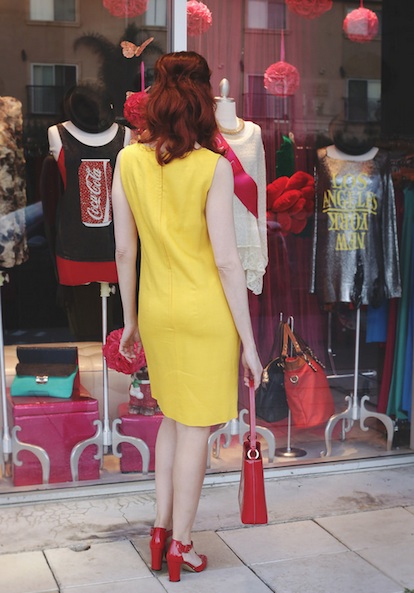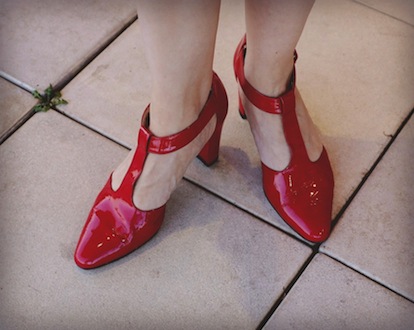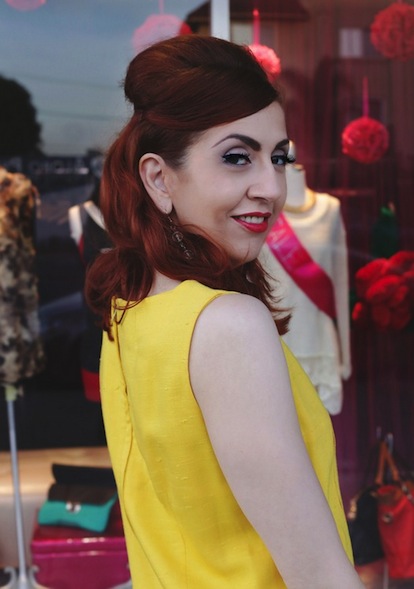 Shop:
Photos by Erica Hampton, be sure to check out her work.
Shop on!
Kastle
See *disclosure
I am not affiliated with or sponsored by any advertisements shown below. They are placed by WordPress.
Tags:
Fashion
,
look of the day
,
style
,
Vintage