Travel Tips: How to Pack, What to Take
November 22, 2013
by stilettocity — Posted in Beauty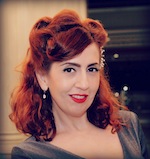 The holiday season is upon us and for many of you, that means travel time. Whether you are taking some time off to visit an exotic location or going to visit family, packing is always a daunting task. I've been lucky enough to have done a lot of traveling domestically and in Europe, so I've learned a few packing tricks – especially for all those beauty products! –  to make the experience a little smoother. Check out my video of packing tips:
Where to buy* some of the items featured in this video:
Travel Bottle Set
Makeup Bags for Carry On Items
Happy Travels!
Kastle
I am not affiliated with or sponsored by any advertisements shown below. They are placed by WordPress.