Big Kid
January 29, 2011
by stilettocity — Posted in Where to Go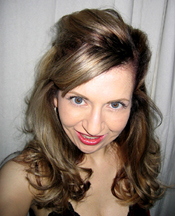 I'm a big kid. I love kitschy, crazy pop culture toys. I have a collection of retro lunchboxes I used to carry as purses (Addams Family, the Archies, Laugh-In) and silly dolls from The Fonz to Pee-Wee Herman adorn my bookshelves.
That's why I have to hold myself back when I walk into a store like Big Kid. This tiny little treasure trove tucked into the corner of a non-descript mini mall in the far north end of Sherman Oaks is bursting with every kind of cool retro toy and candy you can imagine.

And when I say hold myself back, I really mean it. We're talking a Penelope Pitstop statuette people! That's not just a want, that's a NEED. I could spend hours just wandering around this store with its assortment of jack-in-the-boxes, action heroes, games, lunchboxes, Barbie dolls, t-shirts, bobble-heads, magic tricks, secret spy agent gear, even candy and food items.
Take peek for yourself: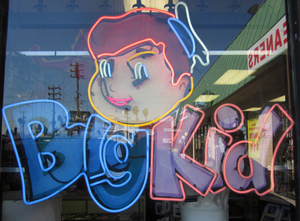 To the big kid in all of us,
K.
Big Kid