1960's Ye-Ye Fashion Show and Wine Tasting
July 12, 2014
by — Posted in Fashion
Nothing is more groovy than stepping back into the era of 1960's French Yé-Yé. Clever Vintage Clothing and LA Wine Tasting joined forces at the Luxe Hotel on Sunset Blvd. to create a evening of French '60s style revelry with an exquisite selection of wines, a vintage fashion show and a performance by the band Paris Loves LA, featuring French expat singer Adele Jacques.
For a little history, French Yé-Yé came about when French singers like Brigitte Bardot  tried to perform American pop songs but didn't know the words in English so they sang, "Ye, Ye…," which made them sound utterly charming and of course they were always stylishly dressed.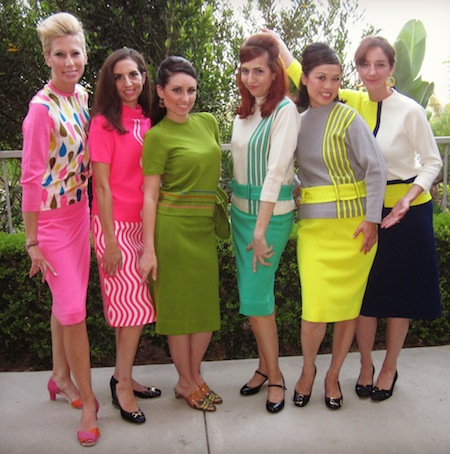 For the fashion show, Clever Vintage curators Dave and Sabino brought in a goldmine of '60s deadstock (never been worn) '60s outfits in perfect condition after recently buying up the inventory of a department store that had been closed and untouched since 1968.  Bright colors and bold patterns ruled these knitwear sets.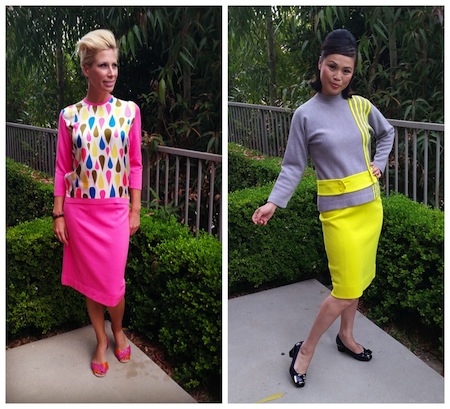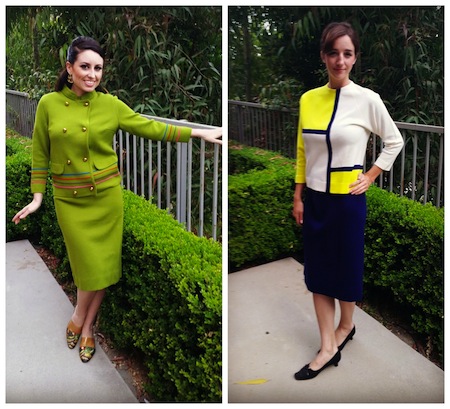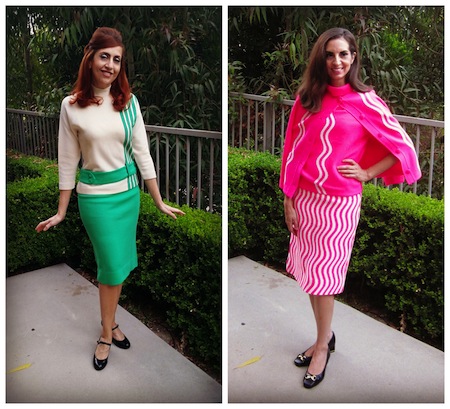 We felt like our own little gang of '60s girls. After walking our runway around the pool, the band started up and we couldn't help but dance to their infectious sounds, in fact, we even jumped up on stage with them and became their go-go dancers!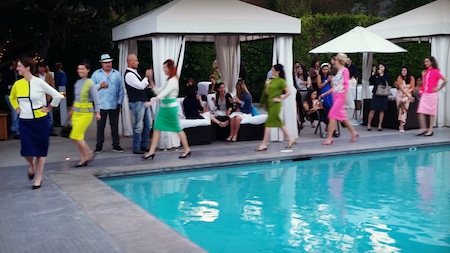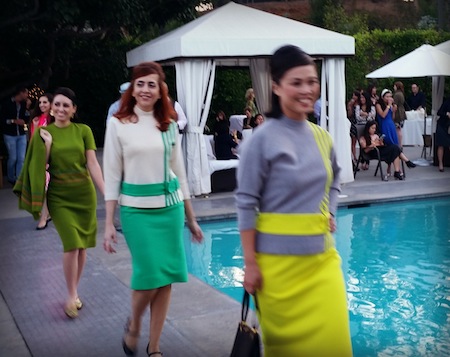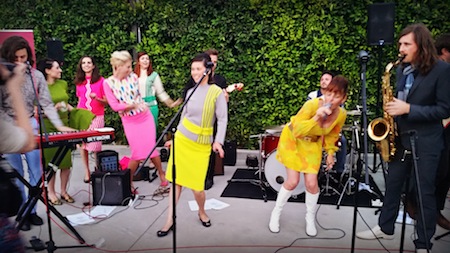 For our grand finale, three of the models showed a vintage swimwear collection and really made a splash by jumping in the pool! But much to everyone's delight, the biggest surprise was Clever founder Dave Temple jumping in with them – clothes and all!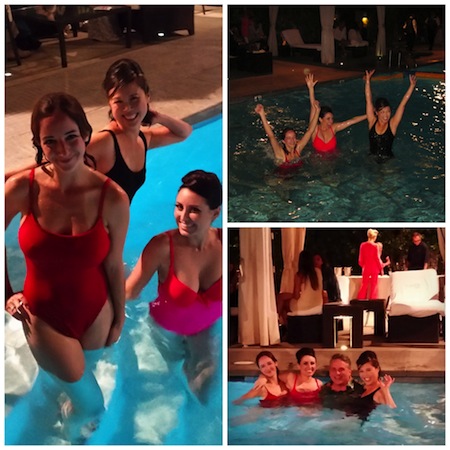 It was a fun, wild night, much like they had in the '60s I'm sure. Many thanks to Clever Vintage Clothing for letting me be a part of it.
For how to dress like a French Yé-Yé girl, check out this article on Vintage Shopper.
Swing it,
Kastle
I am not affiliated with or sponsored by any advertisements shown below. They are placed by WordPress.
Tags:
1960s
,
fashion show. Clever Vintage Clothing
,
French ye-ye
,
Kastle Waserman
,
LA Wine Tasting
,
Paris Loves LA
,
Stiletto City
,
vintage fashion
,
vintage lifestyle
,
Women's Fashion