Trip Report: Buenos Aires, Argentina
November 19, 2013
by stilettocity — Posted in Event Reviews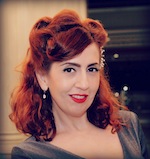 Every year I've been lucky enough to take one big vacation to a new place in the world that opens my eyes to new cultures. This year it was Buenos Aires, Argentina.
My boyfriend and I flew down to the "Paris" of South America for a week as the city was headed for springtime, but not before a week of cold and rainy weather.  Here's what we found:
The City
While Buenos Aires is considered akin to a European city, I found it to be much more like New York. It has a very urban feel. Once elegant buildings with gorgeous wrought iron balconies and arched windows have given way to the decay of time and sadly, layer upon layer of graffiti throughout the city, though we found a few walls with more colorful, artistic murals. It's bustling with people, jammed with traffic and it's easier to get around by foot than by cab – and watch out for those cabbies, we got ripped off by a couple of them.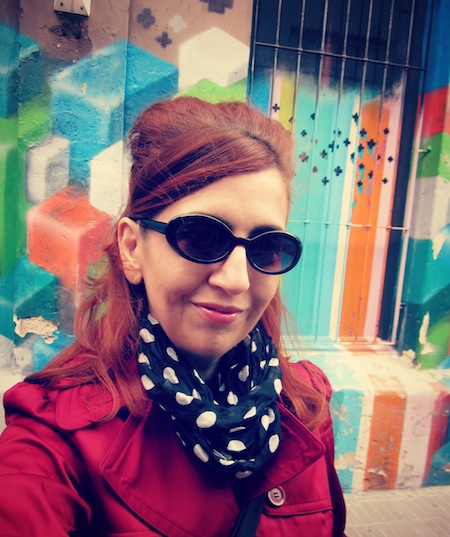 The Shopping
If you go to Buenos Aires, expect to shop. We stayed in the stylish Palermo Soho district, which is lined with boutique of designer stores, street fashion and fancy, pop culture knick knacks. Now after eating all that steak, they make use of their resources and offer some of the finest leather at fantastic prices. We also really enjoyed the huge market of San Telmo, filled with artisans making amazing knick-knacks. I picked up purse made from 45 records and a beautiful little stiletto shoe sculpture made of leather scraps constructed like paper mache.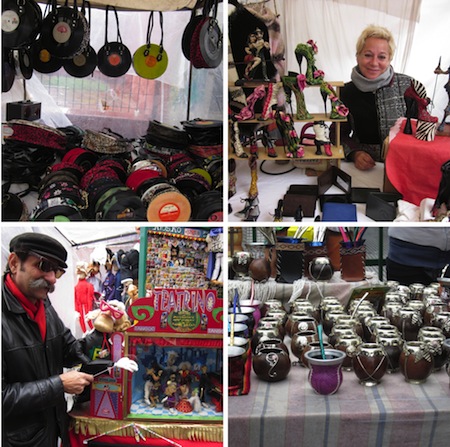 I came upon the Silvia Y. Mario Leather Factory, where the sales people took great care in fitting me with a custom made jacket made from the leather of my choosing – so soft and tailored, I feel like Cat Woman every time I put it on! And later I picked up some fabulous tango shoes at an exclusive little boutique called Comme Il Faut.
See the video of my shopping highlights of the city:
The Culture
The stylish shadow of Evita, Argentina's long-loved, ill-fated first lady is still everywhere. We ate our first meal at the Evita Restaurant. We later visited the Evita Museum dedicated to her memory, where the best part for me was the multiple display cases of her gorgeous clothes. She was a fashionable one, believing having a well-coifed, glamorous image served as an inspiration to her people. Thus loads of beautiful designer vintage clothes are a big highlight of the museum. We also visited her final resting place in what has to be one of the most stunning cemeteries in the world, the Cementerio Recoleta, filled with sky-high mausoleums of Argentina's most rich and famous.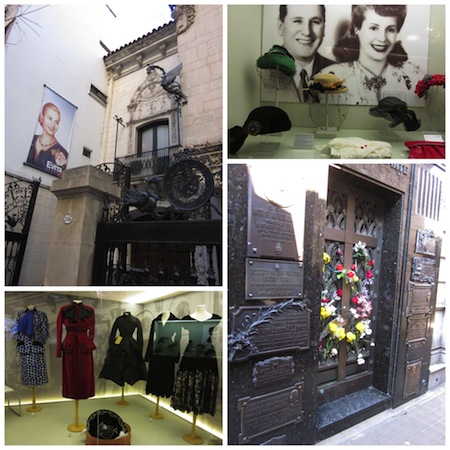 The city's culture also focuses on food – it's steak and more steak of the finest cut. When we weren't eating steak we had scrumptious empanadas and oh, wait for it, the sweet, decadent deliciousness of Dolce De Leche. Yes, I brought home TWO jars! Yum!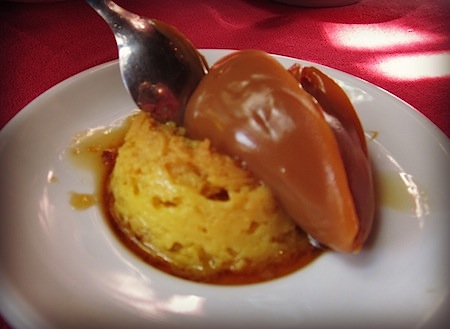 Buenos Aires is known for the tango, however we didn't find as much as we hoped. It seems it's a pastime for only the most dedicated and a way to lure tourists into fancy Vegas-style shows. We opted for the more intimate and historical venue of Café Tortoni and though we missed the tango lessons at the equally famous Confiteria La Ideal we instead caught the fantastically fun show by Sergio Pangaro who reminded me of a cross between El Vez and Dean Martin with a groovy big band and  '60s-style, go-go backup singer/dancers. I could see them being popular in LA.  Here's a sample:
That's it from Buenos Aires.
Adios!
Kastle
Tags:
Argentina
,
Buenos Aires
,
Buenos Aires City
,
Cafe Tortoni
,
Comme Il Faut
,
Confiteria La Ideal
,
evita
,
Evita Gravesite
,
Evita Museum
,
Palermo Soho
,
San Telmo market
,
Sergio Pangaro
,
Silvia Y. Mario Leather Factory
,
South America
,
tango shoes
,
Travel