Oscars 2014
March 3, 2014
by — Posted in Event Reviews, Fashion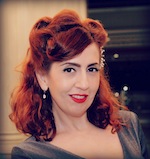 The Oscars is always a good excuse for a party. I was lucky to be invited to watch the big show on a big screen at the annual private party at the Egyptian Theatre in Hollywood, right across the street from the real action on the red carpet at the Dolby Theater. This year's party was a little more toned down than more dressed-up year's past, but I couldn't resist pulling out a gold-toned vintage dress, cocktail-length to keep it casual. I spent the evening with my pals Dave and Sabino of Clever Vintage to review the best fashion moments, and my friend and host for the evening, Margot, who handles marketing for the Egyptian.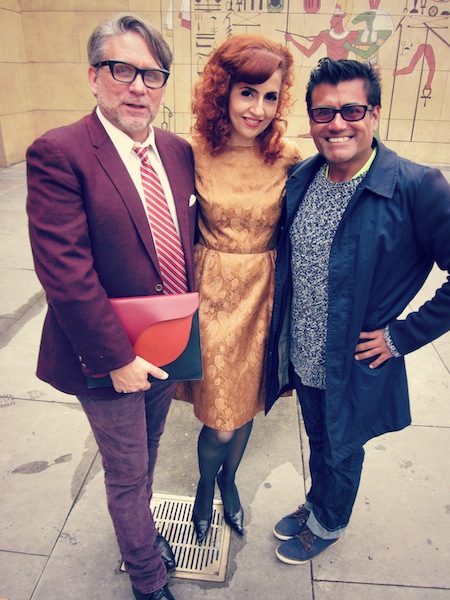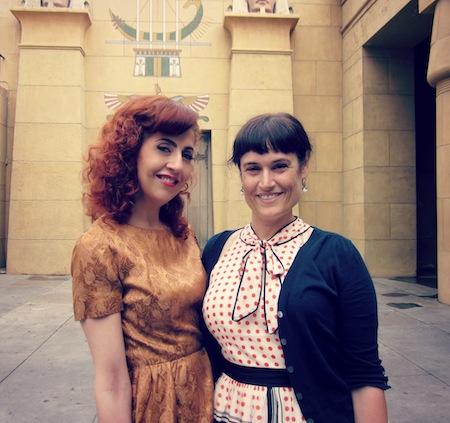 While my picks, Jared Leto, Matthew McConaughey and Cate Blanchett were big winners, I was a little disappointed "American Hustle" was a complete shut out. (Disco K. was spotted throwing down her cigarette and headed for the bar!) But enough about the winners, what about the fashion? Here are my picks for best dressed.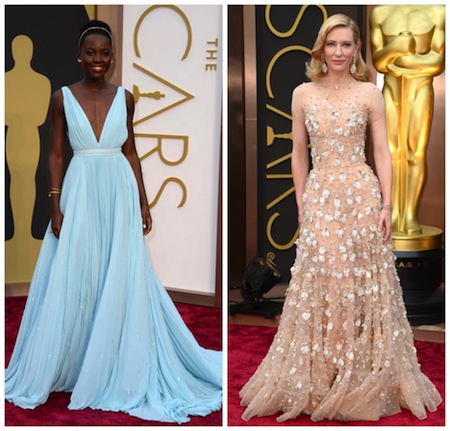 Lupita Nyong'o has been beautifully dressed all through awards season, this baby blue, Grecian-style dress was stunning. And I loved her simple gold earrings, headband and bracelet. Cate Blanchett is another star who is always elegantly dressed and I loved her ethereal, jewel-sprinkled dress. The one fashion don't — her earrings — too big, the colors don't match. I would have preferred some simple diamond studs to let the dress be the showpiece.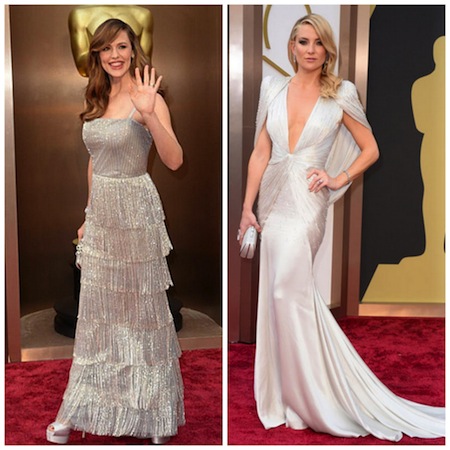 I absolutely adored Jennifer Garner's fringe-layered dress that shimmied when she walked like a graceful go-go dancer. And Kate Hudson was classic Hollywood gorgeous in a plunging, perfectly-tailored gown. Plus 10 points for knowing how to pose in it. Both were working the big trends of the night – metallic and nude color tones and side-swept hair.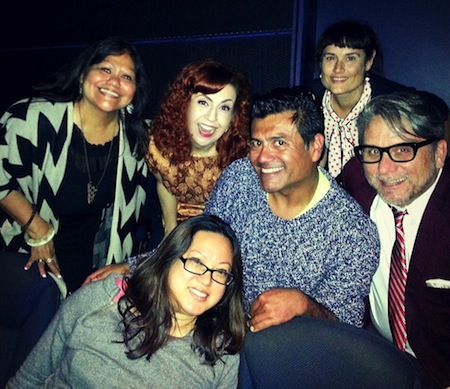 And as host Ellen Degeneres literally broke Twitter (yes, I was having trouble getting on the social site to send Tweets for a while) by having her selfie loaded with A-listers re-tweeted by millions, we couldn't resist doing our own group selfie, which we all reposted, of course!
Another great Oscar party!
Kastle
I am not affiliated with or sponsored by any advertisements shown below. They are placed by WordPress.