Look of the Day: Vintage
November 14, 2013
by — Posted in Fashion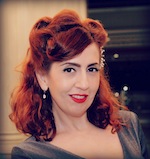 I love dressing in vintage. The fabric and the styles of the clothes from past eras just seem so much more interesting and beautiful to me than what you find off the racks in the malls. My favorite eras are 1940s-1960s, when pinup ruled pop culture with their sexy silhouettes and glamorous makeup. Here I styled a 1950's look from my closet. The dress, purse and bracelet are vintage. I call this my Betty Draper outfit because it reminds of the character on Mad Men.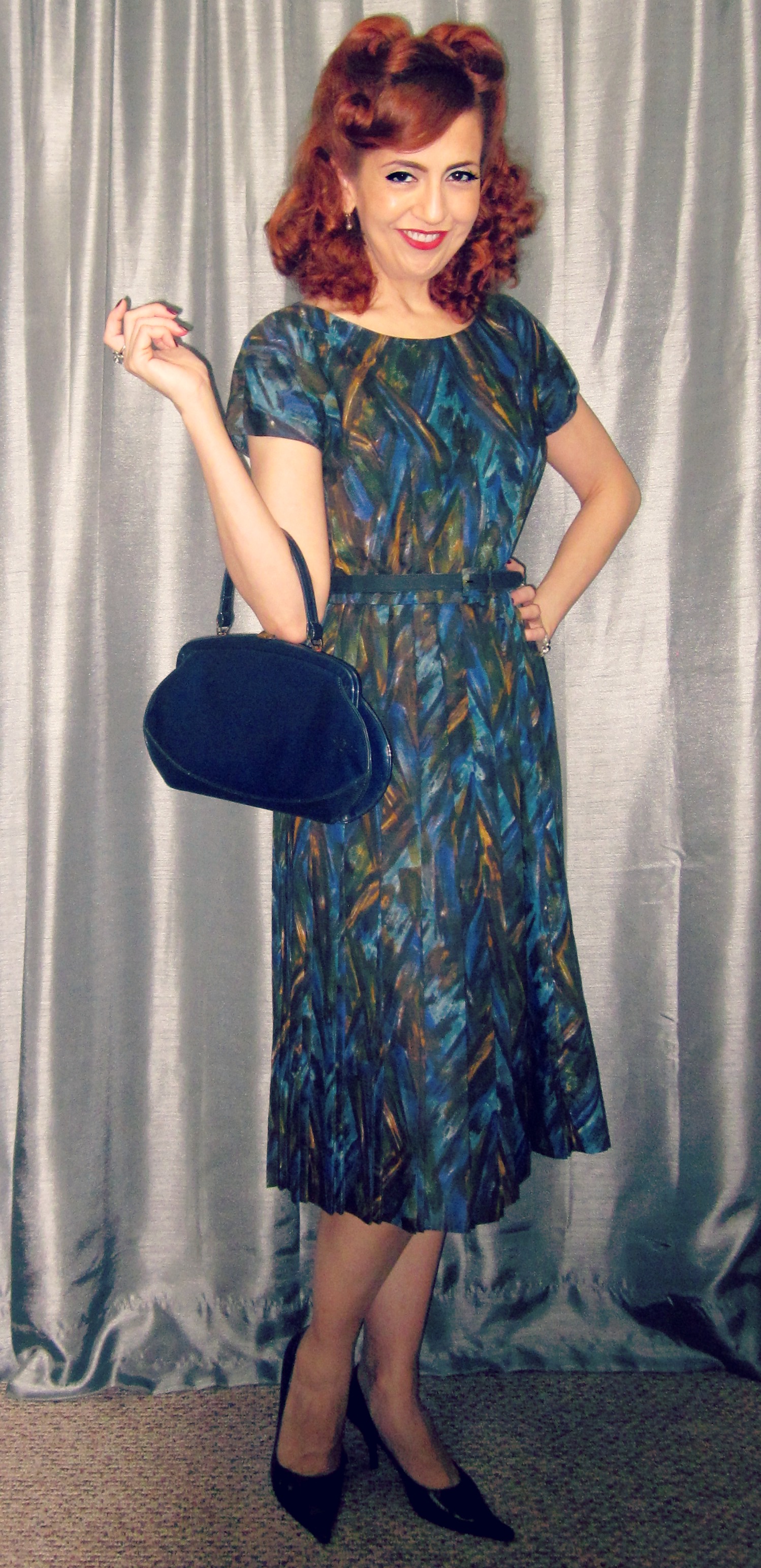 Where to get the look:
Betty Draper-style Dress:
Shop* Ebay for '50s Vintage Dresses

Handbag:
Purse pictured here from Maxine's Antiques in Los Angeles. She offers her massive collection at Helm's Design District vintage events. See dates on Eventbrite.
Or click here to shop* for 1950's era vintage handbags on Ebay.
Jewelry:
Shop vintage bracelets on Ebay.
Go retro,
Kastle
*Some of the links above are affiliate links. See disclosure.
I am not affiliated with or sponsored by any advertisements shown below. They are placed by WordPress.