Look of the Day: Vintage on Main Street
June 23, 2014
by — Posted in Fashion
For this Look of the Day I went shopping along Main Street, deep on the West Side of Los Angeles.  I love all the shops along there, there's always something new to discover and there are lots of great shops to pick up a little gift for someone special.
I decided to wear one of my favorite vintage dresses, a '60s chiffon shift dress with a bright citrus print and matching fabric belt. I love this dress but unfortunately, the delicate fabric is giving way to time and it's starting to disintegrate a little bit, despite my best efforts to preserve it. I figured I'd get it in a photo shoot before it turns to dust!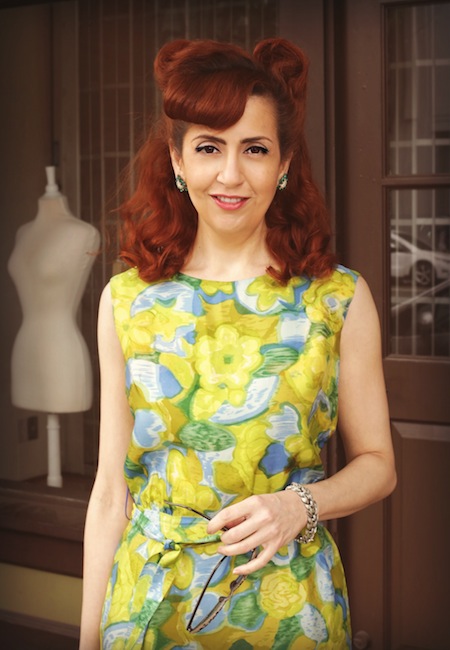 The purse is a vintage, wicker, box bag that belonged to my mom. I'm lucky that it's in perfect condition and I cherish it. The rhinestone clip-on earrings came from a local vintage store and the leopard sunglasses I actually picked up at a party store. You never know where you're going to find something to add a spark to your wardrobe!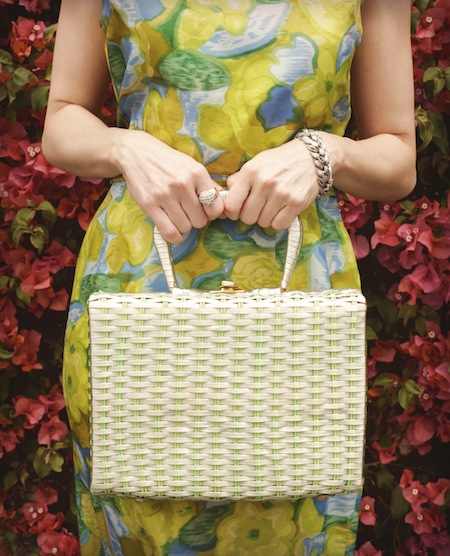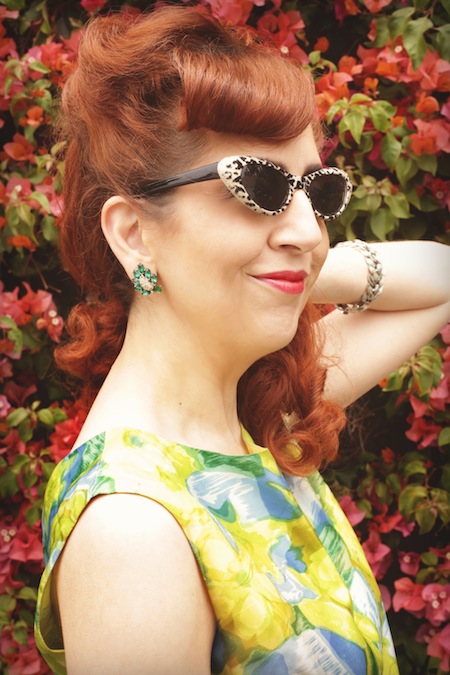 The shoes are technically costume shoes. The plastic isn't terribly comfortable but if you don't have to walk around much, they go with any outfit!
While the dress is '60s, I topped it with a hairdo of '40s-era victory rolls. Don't be afraid to mix up your vintage eras and also throw in some modern pieces. For my shopping day I was just going for a fun look, but if I was going for an authentic look in the era of the dress, I might have done my hair in a beehive or Brigitte Bardot style. Shop* similar items with the links below.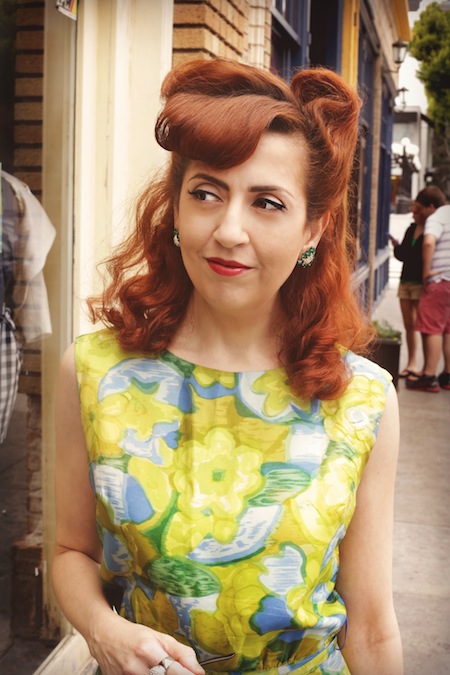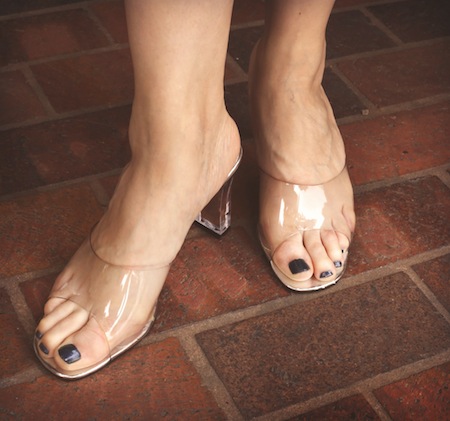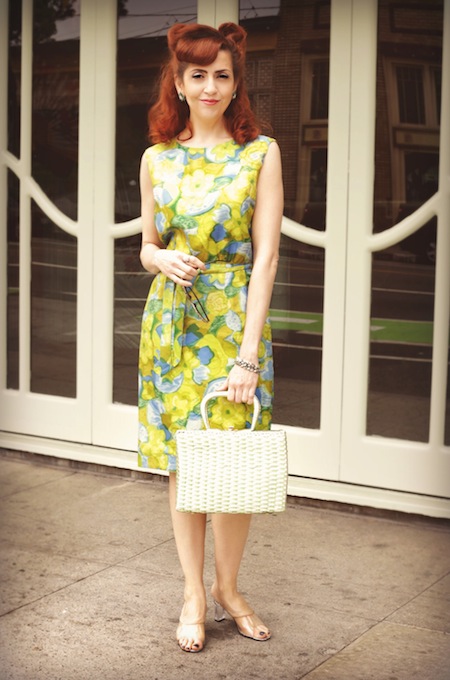 Shop* similar items for this look:
Photos by Erica Hampton, be sure to check out her work.
Until next time,
Kastle
I am not affiliated with or sponsored by any advertisements shown below. They are placed by WordPress.
Tags:
look of the day
,
Vintage