Hair Stylin'
April 6, 2012
by — Posted in Beauty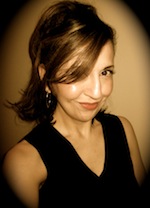 It was time for a haircut. I've had my hair long pretty much since high school and I'd had enough. I'm a big fan of pinned-up retro do's and with my long hair, I just didn't know what to do with it all. Plus, long hair is heavy and high maintenance. I realized it had grown all the way down to the middle of my back – it just had to go.
But what to do with it? I searched for images of bob-cuts to shoulder-length and one look kept jumping out at me – Sophia Loren in the '60s. Click here for my inspiration photo. Really can't go wrong with that look! While I'm no Sophia, the style was what I wanted – full, thick hair that could work from bedhead to super styled.
So off to my hairdresser I went. Elizabeth at Bella Bella Hair B'tique in Pasadena did a fantastic job, and also comforted me when I just about had a panic attack after the big snip of my giant ponytail. I decided to keep my hair so I could make it into extensions – hey, I can always clip it back in when I want it!
For tips on how to make your own hair extensions, check out this YouTube video.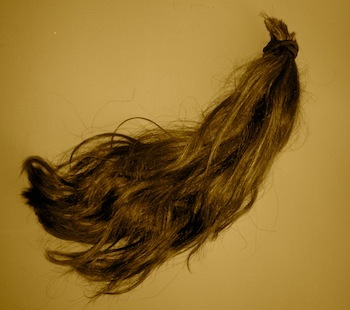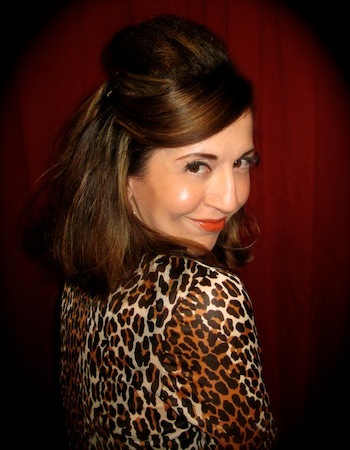 I originally wanted to donate my hair to help make wigs for cancer patients, but I learned they wouldn't accept hair that had been colored, and boy has my hair been a few colors! If you have virgin hair that's long enough that you can spare 8-12 inches, check out Locks of Love or Pantene's Beautiful Lengths hair donation programs. It's a fantastic way to put your hair to good use!
I'm loving my new bouncy cut and I'm getting the hang of styling it. Stay tuned for lots of photos of fun new hairdo's!
Hair today, gone tomorrow,
K.
Beauty
,
Bella Bella Hair B'tique
,
haircut
,
Locks of Love
,
Pantene
,
Sophia Loren