When Fashion Meets Business: FAB Counsel Event
March 30, 2013
by — Posted in Fashion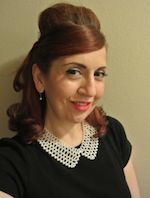 So you wanna be a fashion designer? You may have some great sketches and great ideas, but do you know how to balance your money records, do your taxes, register your company name and trademark your designs?
When you have a creative mind, turning that into a business can be tricky and challenging (and frankly, not nearly as much fun.) That's why there are pros who can help you out.
This week, another FABulous fashion and business event took place with the FAB Counsel offering a panel discussion of business, marketing and finance needs when you're thinking of starting a fashion business.
On the panel:
Mary Vallarta, Founder of FAB Counsel speaking on marketing strategy
Members of the Fashion Law Group – speaking on trademarks and intellectual property
Alexandra Scoggin: VP of Business Development at Bibby Financial (and one ultra stylish lady in her own right!) speaking on getting business loans
Members of PMA Accounting Services – speaking on financial record-keeping and taxes for small businesses
Every member of the panel may work in the not-so-glamorous tasks of dealing with financials and paperwork, but they all had a passion for fashion and helping start-up entrepreneurs.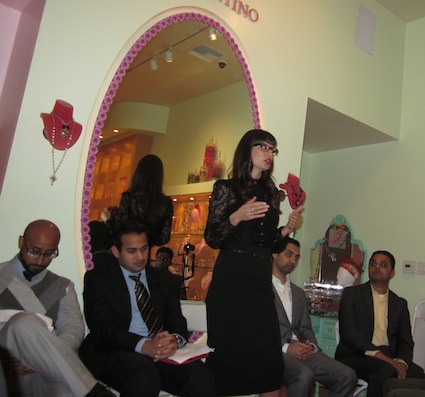 Some notes I came away with:
– Before you start a business, do your research. Know the market and the demographics of your customers.
– Know your competition and learn from them.
– Don't over-reach, go niche. Gain people's attention and spread your voice.
– Law may not be the sexiest part of your business but it's  something you need to know
– Don't skimp on marketing. You have to get your name out there and do it well.
– Don't be afraid to ask for help, there are professionals out there who know how to do what you don't.
– Choosing a business entity is all about minimizing risk
– You have to understand your finances. You need to know how much it cosst to produce each item and what you can afford to sell it for.
– Keep a separate bank account just for your business. You'll need a DBA fictitious business name to start a bank account under a business name.
– There has been a spike in sole proprietorship audits. Get a CPA  to help you with your financials, then you have the time to be the creative that you are.
And an extra bonus of the night was the location in Tarina Tarantino flagship boutique on Melrose, where it was eye-candy galore in this very pink and ultra girly store chock full of their signature chunky, playful, blingy jewelry and rhinestone encrusted cosmetics. As an extra bonus, we also heard some words of wisdom from Tarina Tarantino's head of marketing.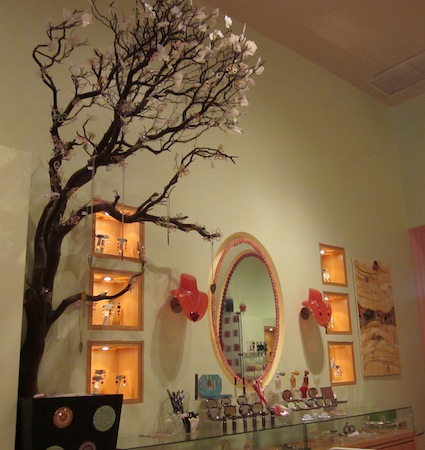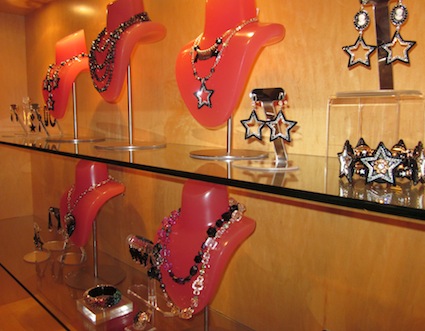 So if you're looking to set out on your own fashion biz, check out upcoming FAB Counsel events, they offer the knowledge you need!
Be FABulous,
Kastle