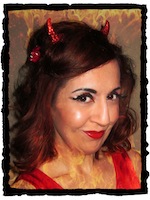 With Halloween falling on a Wednesday this year, the partying began over the weekend. I got my masquerade on Friday night, dressing as a little devil for "Halloween Ladies Night Out" in Magnolia Park Burbank. The monthly shopping event got spooky with shop staff dressing in costume, serving up discounts and treats.
I met up with "Nurse Fabby" at the Pin Up Girl Clothing Boutique, where those ladies make dressing up a lifestyle. And they didn't disappoint. PUG's ever-gorgeous Micheline Pitt (who it's impossible to take a bad picture of) was stunning as villainess Poison Ivy (see below). Other amazing costumes of the night included Breakfast at Tiffany's Audrey Hepburn, who later won the costume contest at Audrey K. down the street. See the slideshow by clicking on the photo below: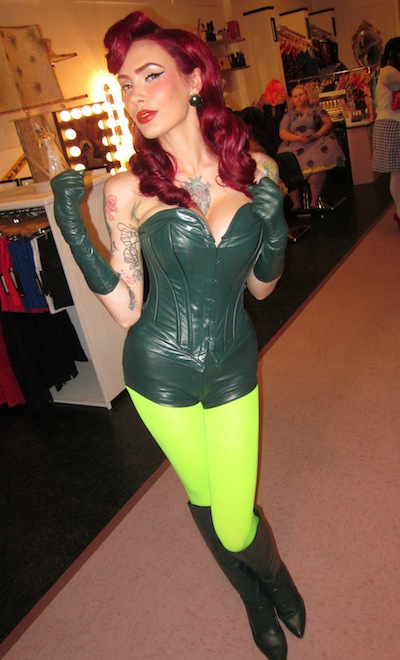 Magnolia Park Halloween Slideshow
Saturday night I was out at a party thrown by Nathan and Nicole who I know through Nicole's stunning photography work: Paper Moon Vintage Photography. Nathan's amazing craftsman-style house in Highland Park was decorated to thrill, looking like a movie set for a classic horror flick and the various invited goblins who turned up fit right in. I went as a Goddess and my boyfriend as the Plague Doctor (see below.)  See the slideshow by clicking on the photo below: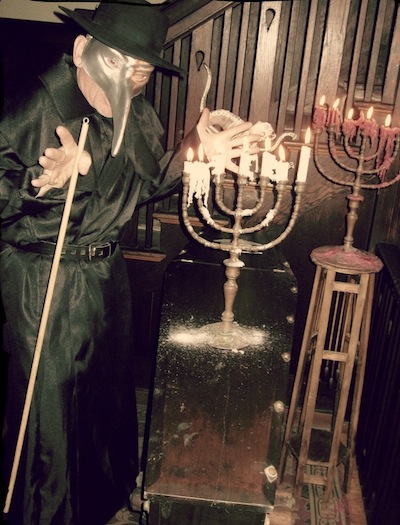 Nicole and Nathan's Halloween Party Slideshow
Shop for the lighted Vanity Girl Hollywood Makeup Stations* as used in Pinup Girl Clothing Boutique pictured here!

Trick or treat!
Kastle
Costumes
,
Dori MayDay
,
Halloween
,
Kastle Waserman
,
Kastle Wasserman
,
Micheline Pitt
,
Paper Moon Vintage Photography
,
Pin Up Girls Clothing Boutique
,
Stiletto City