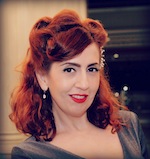 Pinup model Bettie Page has been both an icon and a mystery. The now legendary image of a smiling young girl with long, stark black hair, blunt bangs, red lips, dancing blue eyes and gorgeous figure captured people's imagination and turned men on since she began modeling in New York in the 1950s.
But, during what seemed to be the peak of her popularity as a model, Bettie disappeared. Over the next few decades, the images of her as a sexy siren, a carefree beach bunny and naughty dominatrix grew to iconic proportions.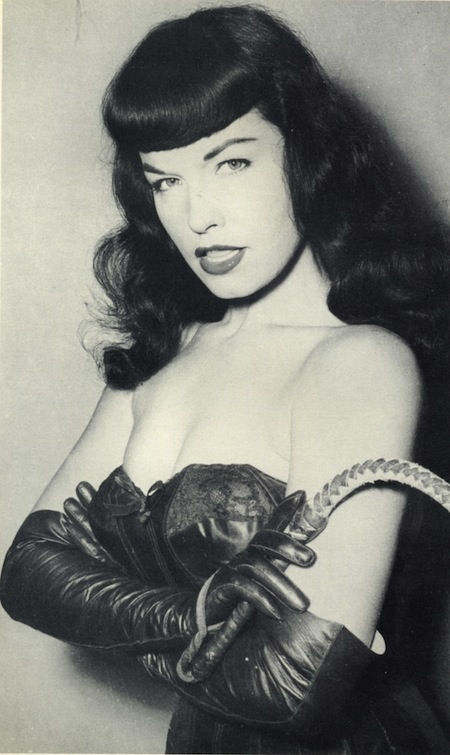 But where was Bettie? The documentary film, "Bettie Page Reveals All" finally traces the long hard road Bettie took to become a pinup model, her fall from grace, and return to the spotlight.
The film features a wealth of images and footage of Bettie's modeling days. You find yourself never tiring of looking at her; she's so captivating. Miraculously told in the voice of Bettie herself, the filmmakers were able to have the pinup queen narrate her own true story throughout most of the film. We don't see images of her as an older woman because she wanted people to remember her as she was, but we hear her emotions as she tells her tale with surprising candor. While it's hard to imagine some of the experiences this beautiful, beloved woman went through, it's almost a relief to know the story does have a happy ending. Bettie Page passed away in December 2008 at age 85 knowing of her legendary status.
"Bettie Page Reveals All," directed by Academy Award® nominee, Mark Mori, opens in New York Nov. 22, LA Nov. 29 and in other select cities starting Dec. 6. See the website for locations and more details on the film.  It is a must-see for any fan of hers and pinup culture.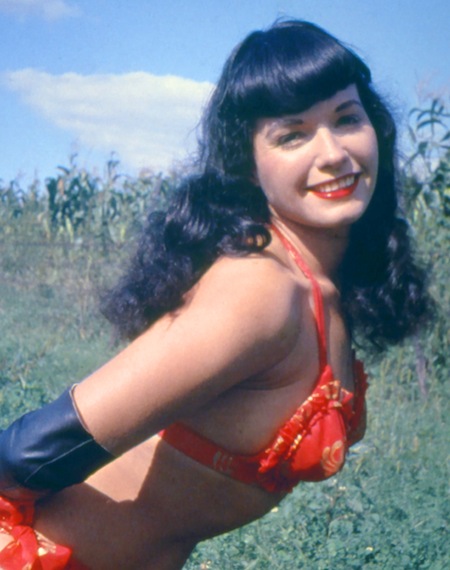 On a personal note, I was lucky enough to meet Bettie in person near the end of her life when she was  doing some publicity events. I was an editor at the Los Angeles Times and I assisted with an online chat with her hosted by CitySearch. I got to escort her from her car up to the offices and be there while she answered questions coming in from the chat boards. I can tell you, even in her older years, she was still beautiful. Though her figure was a little rounder, she still wore her signature red lipstick and her hair, though grey, was still in her famous blunt bangs. Meeting her is one of my most cherished memories. Seeing this film brought me back to that moment and I got to know more about Bettie than ever. She is forever an icon!
Pinup power!
Kastle
Black & white Bettie photo courtesy of "Bettie Page Reveals All" publicity. Color photo of Bettie from CMG Worldwide, Jan Arkesteijn via Wikimedia Commons
I am not affiliated with or sponsored by any advertisements shown below. They are placed by WordPress.
Tags:
Bettie Page
,
Bettie Page Reveals All
,
documentary
,
film review
,
Mark Mori